by Bernard Jackman
On Saturday against France, Brian O'Driscoll put his body on the line for his country in exactly the same way he has in every match since he won his first cap against Australia in Ballymore in June 1999.
The first time he left the field, he looked absolutely shattered and nobody expected him to come back on. Any one of the three injuries Brian suffered on Saturday; a concussion, a tear inside his ear that required eight stitches and a dead leg that had him limping badly would have been enough to force most normal players from the field for the rest of the match.
When Brian was escorted from the field it should be noted that France were behind. In my view, they got a lift when they saw him go off, while his return to the field for the final few minutes brought an immediate response from his teammates.
That is the type of aura he has.
The late lift resulted in the Keith Earls try chance and on another day could have been enough for Ireland to snatch victory.
It was another demonstration that even though he is not wearing the captain's armband in this tournament, O'Driscoll remains the spiritual leader of this Ireland team.
Against France, he rarely got to show his brilliance with the ball in hand, though the only time he got a little bit of space he danced away from Thierry Duasatoir in a way very few players can.
It was mainly his defence that showed his will to win. Up against a bigger team, O'Driscoll threw himself into every collision with no regard for his own safety.
In order to try and slow the ball down he often used the wrap tackle, which meant he took the contact with his stomach, chest and face. It is far more painful than the standard shoulder tackle.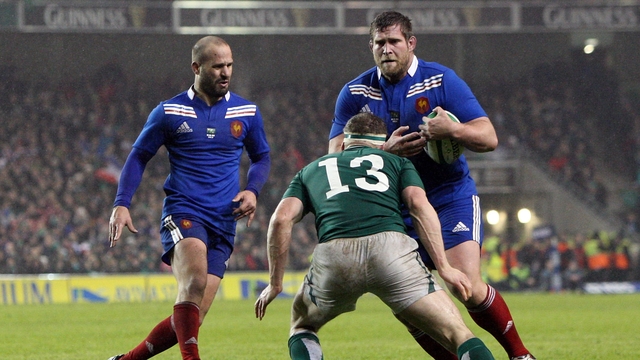 He was also a calming influence for young Luke Marshall and Paddy Jackson inside of him. Those young players will look back in years to come and realise, as I do, that they are lucky to have shared the field with Ireland's greatest ever player and one of the greats of the world game.
What is it that makes him so special?
There is that incredible bravery, which is something individuals blessed with his skill set very rarely have. As a personality he is bright, articulate and has a high level of emotional intelligence. He always captained teams in his own way. He is particularly brilliant with young players, always making them feel welcome and at ease.
Although capable of inspiring teams through his words, his type of leadership is more of a "follow me" style.
When you walked down a tunnel with him in your team you always thought you could win. He has a knack for making the big plays at the most important times.
His ability to keep finding ways to master an ever changing game is incredible - time and again during his career, he has confounded critics and found new ways of doing things.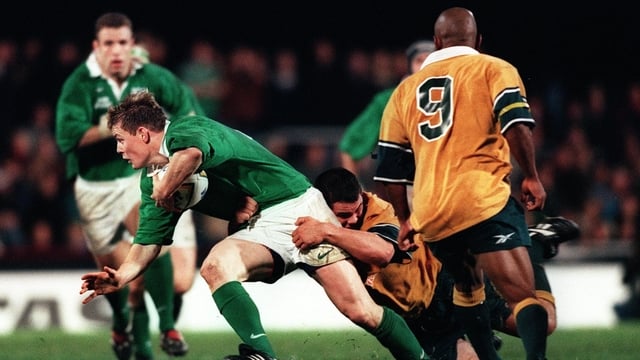 He is very tactically astute too. I remember being fortunate enough to have shared his company at game manager meetings in Leinster where the objective was to formulate a game plan to suit that weekend's opposition.
Brian could see a piece of footage in an entirely different way to the rest of the room and then formulate a move or pattern that would exploit a tiny weakness. Having him on the pitch to execute that plan obviously made it easier as he has the complete skill set: speed, power, balance, vision and passing accuracy.
But most importantly he has unbelievable competitiveness to win. In the gym, on the training pitch or in a match he is willing to push himself farther than anyone else.
I think he is a certainty to captain the Lions this summer and I think he will be their star back. If that is the way he finishes his International career it would be a fitting send off. If he continues to play on, we will be the fortunate ones.
There may never be another one like him.
He is an icon of the game and while his powers remain extremely potent now, he is on the final stretch.
Relish every chance you get to see him play.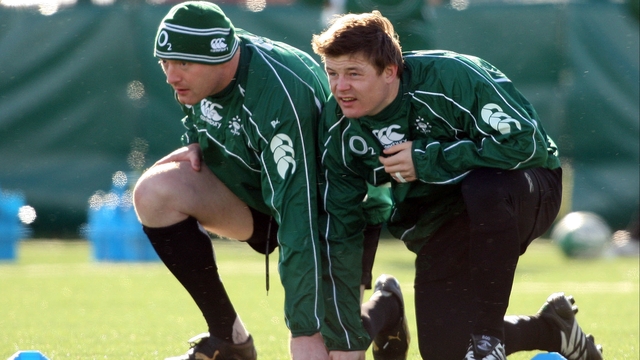 A former hooker, Bernard Jackman was a European Challenge Cup winner with Sale and a Heineken Cup winner with Leinster. He won nine caps for Ireland and is now a coach with French Top 14 side FC Grenoble.