By Tadhg Peavoy
The sun was beaming through the skylight of RTÉ's Oasis coffee shop, the watering hole for the organization's journalists, producers and media types, when I met Ireland, Leinster and Old Belvedere women's rugby star Marie Louise Reilly.
Sitting under the shade of the indoor-trees that line this meeting area, Reilly gave off a gentle presence, sitting calmly in her Ireland rugby tracksuit.
But that calm presence is the fuel of the engine room of the Ireland women's rugby team. A team which only the week before had travelled to Esher RFC in the hope of winning a first RBS Women's 6 Nations Triple Crown.
England, former Women's Rugby World Cup winners and the second-ranked team in the world, proved too strong on the day and won out 23-6 victors – giving them a seventh successive Six Nations title.
The result meant Ireland finished third for a fourth consecutive season, but the feeling from Reilly is that Ireland are close to breaking into the championship's top two, "I think in the second half we gave England a little too much respect. We knew from their game plan that they were going to crash the ball up a lot in the first half. Then in the second half they were going to try and get it wide as often as possible.
"Our line speed slowed and they had a chance to find the gaps. We were unfortunate on the day, but we're definitely closing the gap."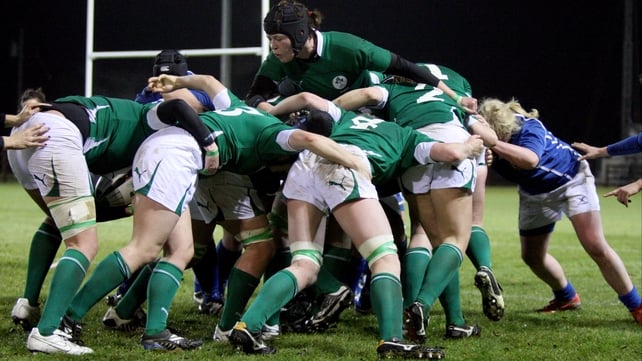 Reilly also pinpoints the structures of English rugby as the reason why their women's team is competing so successfully, "As far as I know they've a larger pool of players and the development structures that they have in place would historically be stronger than what we have at the moment.
"But definitely the structures that we are now getting in place to help build towards the World Cup will help our rankings."
Reilly is also keen to state that this Ireland team are very much focusing their energies on the next World Cup in 2014, "We're in a cycle to build towards the World Cup now, so the strength and conditioning is going to vastly improve.
"We had Ross Callaghan working with us this year. Each of the girls had gym programmes where we met up in collective areas in each of the provinces twice a week to do weights. And strength and conditioning, which we did either on our own or before club training.
"So, that's really helped and our fitness tests results have improved as a result.
"We've got a skills coach, Greg McWilliams, as well. And I think some of the tries, and a lot of the exciting rugby, is testament to the work the management have put in."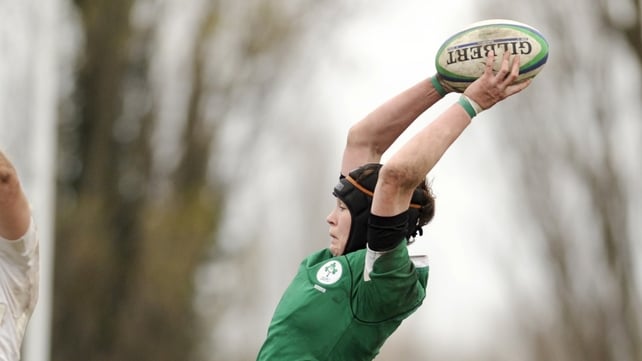 The women's game is clearly not at the same level of public awareness as the men's brand, but Reilly is content to keep working away and hopes that more recognition comes with time, "We're never going to be level pegging with the men's game. It's just nice to get the women's game out there, so people have the option to have a look and decide for themselves.
"Sometimes when people hear it's women's rugby they assume it's tag rugby. Then when you tell them it's full rugby, they say, 'And do you still get lifted in the lineout?'
"I think people can sometimes take for granted the level, dedication and tactics that go into it. There's young girls coming through and it's just widening the opportunity for them to get involved.
"The more advertising and promotion the better."
Reilly feels schools level is an area where the sport could be well developed, "I think the schools level is an area that can be targeted. At the moment what's happening is that a lot of the girls that are presently on the team, they would have started playing in college, because to play senior rugby you have to be over 18, you can sometimes lose a lot of girls to that.
"If there was a schools structure in place you could capture and target an awful lot more. You would just have greater strength in depth and numbers playing."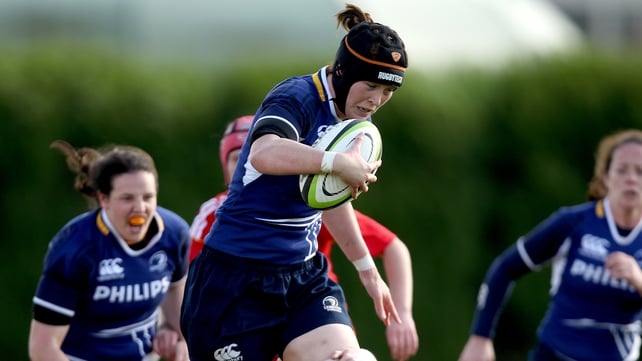 When asked what aspiring young sportswomen should do to get involved in their chosen game, Reilly says, "Get down to the local club. Try and bring down a few friends as well. It's always easier to keep playing through the mud and the rain in the winter if you have friends with you.
"And the fun you have in the clubs is massive. I have had the honour of playing with Tralee, Old Belvedere and Navan, and I'm still in contact with a lot of girls I played with.
"The rugby community is a real family. The support that we get in Ashbourne is massive and it's just a great sport to be involved in and whether it's soccer, or Gaelic, or any sport, the main thing is to go out and get involved."
Philip Doyle is the coach of the Ireland women's rugby team, and Reilly is also keen to praise his contribution, "He brings a lot of professionalism, an awful lot of passion. He's always been very involved with the women's game and he's eager to progress it as much as possible.
"We've an excellent management team this year with the Irish squad, and again the level of enthusiasm and professionalism that they bring is hard not to buy into, and you just want to do your best for them.
"Philip is all into general movement, wants to see the game played the right way, and would have told us against any of the teams this year, 'We're here to attack. To play good, flowing rugby, and to show anyone at the games that we're well able to play a wide, expansive game.'"

Reilly works for the sports office in the Dublin City Council and says time management is the key to full-time work and full-time international rugby, "Time management is the key really. It's just a case of looking at what you've got on in work that week and planning around it.
"Sometimes you'd miss organized weight sessions with other commitments, because I work quite late.
"It's just a case of looking at the weekly schedule and fitting in the different gym sessions and different strength and conditioning sessions."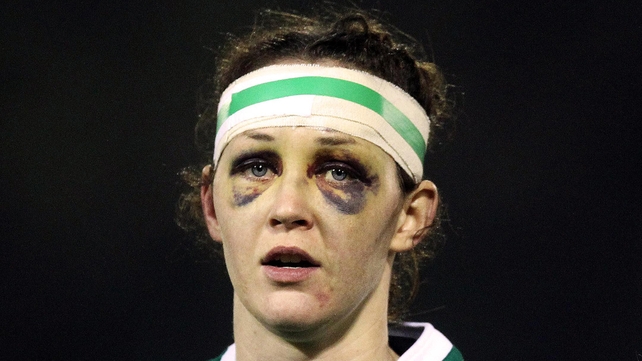 The next Women's Rugby World Cup is in France in 2014 and it is very clearly that Reilly and her team-mates view this stage as their chance to establish themselves as one of the sport's big dogs, "We're definitely going to be more physically prepared going into the World Cup.
"There's a lot of new players coming into the squad this year, so they're going to be well experienced by the time that tournament comes around.
"If us older players are lucky enough to still be in position, we're going to have an excellent blend of experience and youth coming through.
"We were previously ranked eighth and came seventh in the last World Cup. We narrowly missed out on the semi-final stages on point difference.
"We beat USA [1991 world champions] in our pool stages. Lost to them in the qualifier after that.
"There's no reason why we can't finish in the top four in the world."
Marie Louise Reilly was in conversation with Tadhg Peavoy in March 2012.