POOL A – Ireland, Scotland, Japan, Russia, Samoa
An Irish defeat in the opening game to Scotland - possible if the performance isn't up to scratch, but unlikely if Joe Schmidt's side show some of their 2018 form - would really throw the pool open and ramp up the pressure of playing the hosts the second time out.
However, Ireland and Scotland should prove too strong and advance as pool winners and runners-up respectively:
IRELAND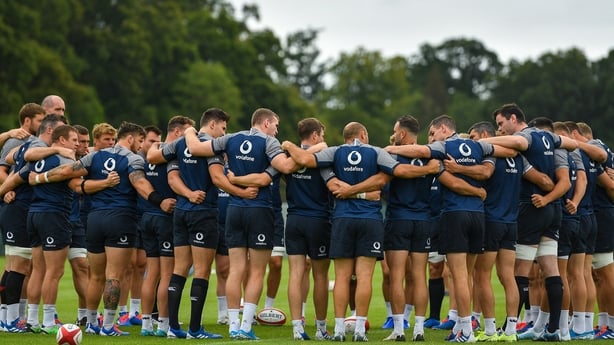 Strength: Joe Schmidt has developed a much stronger panel of players in this four-year World Cup cycle and even allowing for injuries – though hopefully nothing as damaging as 2015 – we look capable of slotting personnel into most positions without taking away significantly from the team.
Weakness: Between patchy Six Nations form and a Twickenham thumping in the warm-up series, there is a question over the team's confidence, notwithstanding their place at the top of the rankings.
While I have mentioned that strength-in-depth is a real plus, there are two positions I worry about if there are injury concerns; full-back and openside flanker, where I feel the loss of Dan Leavy could impact us in the knockout stages if we emerge from the pool.
SCOTLAND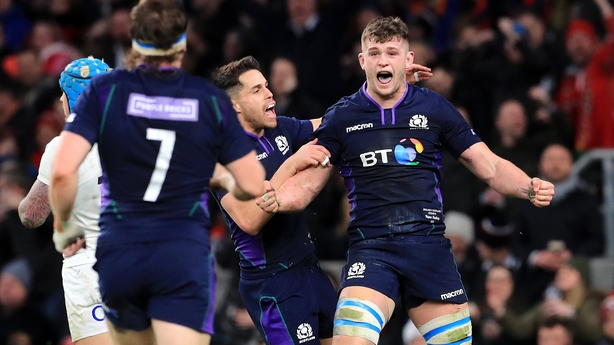 Strength: Scotland will presumably try to adopt the gameplan that worked well for them against us in Murrayfield a couple of years ago, cutting down our ball carriers. They are strong chop tacklers and will excel against one-out runners. The Scots will be looking for a smash-and-grab against us on the opening day and as recent history has shown us, they are well capable of it.
Weakness: They can be got at physically. Once teams get a bit of momentum against Scotland, as Ireland have done so on a number of occasions, they find it very difficult and expansive attacks can make hay against their defence.
---
POOL B (New Zealand, South Africa, Italy, Namibia and Canada)
This pool is arguably the most straight forward, with the likely top two meeting on Saturday in Tokyo. The question for Ireland is, if they do their job, would they prefer the All Blacks or the Springboks? Ultimately, both are beatable as we have proven in recent years, but knowing how to beat them and executing the gameplan to do so are different matters entirely.
NEW ZEALAND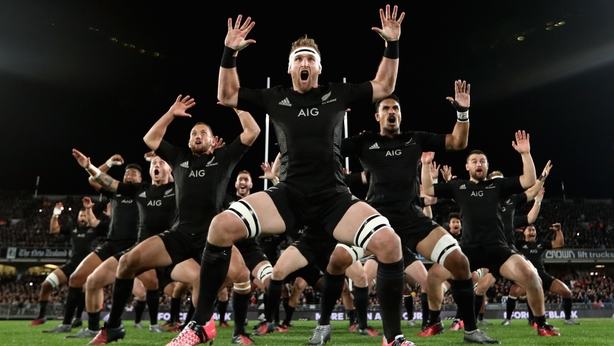 Strength: New Zealand's main weapon is their ability to play across the field and man for man, they are probably still the most skilful players in the tournament. They have the capacity to play any which way they want, though their fluidity has been absent of late. If they find their stride in Japan, they will take a lot of beating if they play to par.
Weakness: They are still tinkering with their starting team and the loss of full-back Damian McKenzie is a significant one. They have gone with Ben Smith at full-back, but I'm not fully convinced of that decision, while moving Beauden Barrett there takes away from his natural game at 10. They aren't fully sure of their midfield combination, so unusually they have a backline that is somewhat unsettled.
Add in question marks over captain Kieran Read and the All Blacks certainly aren't as strong as they were four years ago.
SOUTH AFRICA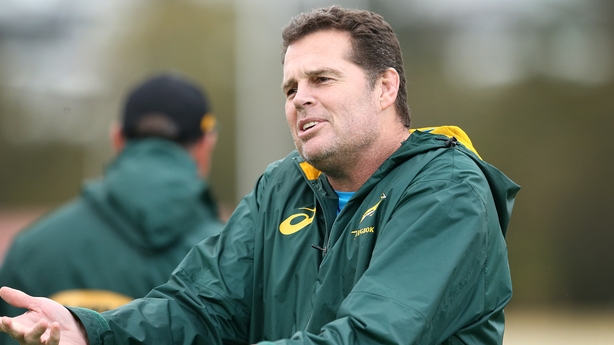 Strength: Now in a much better place under Rassie Erasmus, they have gone back to playing traditional rugby despite all the talk of innovation. The Springboks don't innovate; they pick the biggest athletes and go toe-to-toe with all oncomers. If it's a brawl, they are likely to win and could well bully their way to World Cup victory. Ireland will have to avoid that at all costs if there is a quarter-final showdown and will need to be defensively razor-sharp and strong in the tackle if they are to meet.
Weakness: Despite their size, South Africa's lineout is a bit ropey. Ireland would look to go after that should the teams cross paths as I expect, but I feel we would need four jumpers and given our recent backrow combinations, we haven't had four on the pitch. I felt Devin Toner would have been most important to us potentially for this game, but barring injury, he won't be featuring. Take away their lineout and match their set-piece and South Africa become much a less daunting prospect.
---
POOL C (England, France, Argentina, USA, Tonga)
England are the likely pool winners while USA and Tonga are just making up the numbers. Argentina are dangerous and I wouldn't be surprised if they were to edge out France, who they have had the hex over recently. Tentatively however I am backing the unpredictable French to reach the last eight.
ENGLAND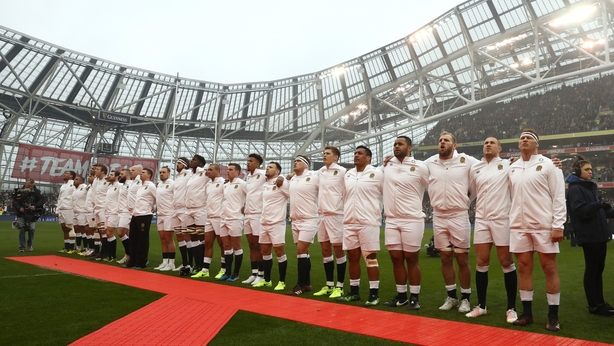 Strength: They are depending a lot on a power game, but they have some really skilful backs and you could make the argument that Owen Farrell is on his day the best out-half in the world. England are always better with him at 10, but Eddie Jones has chopped and changed in the past with George Ford. England go into the tournament full of confidence and that is a dangerous proposition.
Weakness: Farrell has been used to shore up deficiencies in midfield and with Ford at 10, England are not the same team. Henry Slade has been a big find for them this year but he is injured. The other real area of concern is at full-back. Eillot Daly is a fine pacy footballer with a big boot, but is not a 15 where his poor defensive reads could cost England dearly. If your full-back is missing tackles you are in big trouble.
FRANCE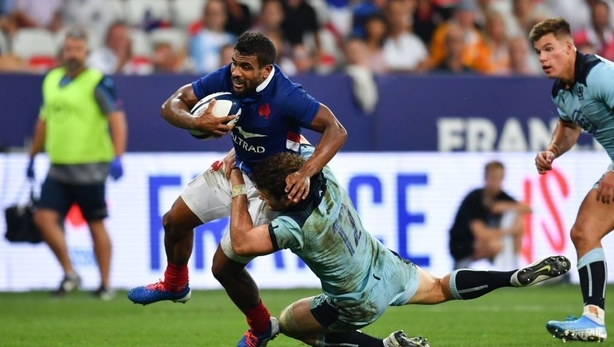 Strength: If Les Bleus get ahead of steam and find their mojo, they could actually win the pool, but conversely, if the going gets tough they could shrug the shoulders and head home. The advantage for France is that in some ways, it is a shot to nothing. France are looking to 2023 when they host the World Cup, and this year could be more bonus territory. Antoine Dupont and Romain N'Tamack are outstanding young talents, but they may not be game changers at this tournament.
Weakness: They are so erratic, but not at as low an ebb as other years. If it clicks for them they could be dazzling with more players coming through, but form in recent seasons would suggest that making the last eight - France are currently ranked eighth in the world - would be a reasonable achievement in itself.
---
POOL D (Australia, Wales, Georgia, Fiji, Uruguay)
It should be Australia and Wales to emerge, though if there is one team to come through it could be Fiji, potentially at the expense of Warren Gatland's side having upset them in 2007. Fiji are playing with confidence and are the strongest of the Pacific Islands, but I feel it is likely to be too tall an order for them to edge out the top two, though they could well provide a few scares along the way.
AUSTRALIA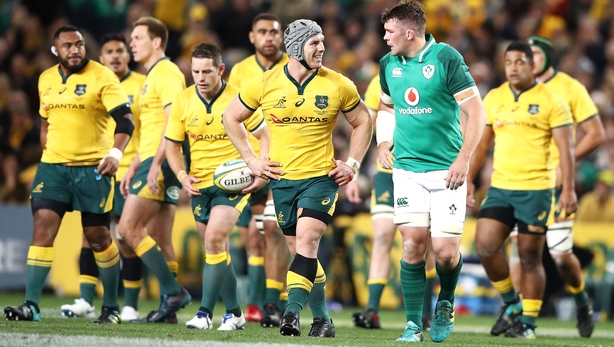 Strength: With talisman David Pocock back in situ, the Wallabies could now be considered dark horses. They have won the competition twice and have always brought their best game to a World Cup. They beat New Zealand in the Tri-Nations and I expect them to improve further. They have improved physically also, which was noticeable during the summer with some big horses in the team.
Weakness: They don't have a consistency in their scrum, but they might get away with it in games if there aren't many, or depending where on the pitch they occur. Australia have some electric individual talent, but the likes of Kurtley Beale and James O'Connor can go from brilliant to bad very quickly, and the lack of a consistent place-kicker is likely to haunt them. They will make the quarters, but could meet their Waterloo in the last four. I certainly can't see them lifting the trophy on 2 November.
WALES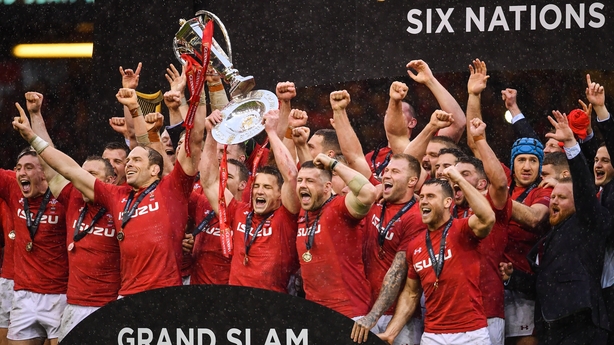 Strength: The 2019 Six Nations grand slam champions are trying to broaden their approach by playing a wide game, with players hugging the touchline. If they are given space they can cause all sorts of problems with the likes of George North, Liam Williams and Josh Adams. If things go well for them in the pool, they will be a confident side in the knockout stages.
Weakness: The departure of Rob Howley may impact the squad, but there are areas on the pitch that will give opponents food for thought. We saw against Ireland in Dublin that once those outside channels are covered off, they can look a little one dimensional and struggle to think their way around.
They can go full-frontal assault in what has been termed 'Warrenball', but I think they are an ageing team that will struggle to carry out such an attritional gameplan for the duration of the tournament. If teams shut them down, I'm not sure where they go as they don't possess the same powerful forwards as in previous campaigns. Their kicking game isn't as good either with Gareth Anscombe out and Leigh Halfpenny struggling for form.
Follow Ireland v Scotland on Sunday (kick-off 8.45am) via the live blog on RTÉ.ie/Sport and  the News  Now  App, watch live on RTÉ2 from 8am or listen to live match commentary on RTÉ Radio 1.