Former Ireland coach Eddie O'Sullivan has warned against giving France "too much credit" after a famous Irish victory in Cardiff on Sunday.
Joe Schmidt's men secured top spot in Pool D and a quarter-final meeting with Argentina after a spine-tingling 24-9 defeat of the French, but O'Sullivan highlighted deficiencies in Philippe Saint-André's side that played into Irish hands.
"It's not the greatest French side of all time - I think another team might cause us different problems"
Speaking to RTÉ Sport's The Rugby Show, O'Sullivan said: "It was a fantastic victory, the most comprehensive victory we've ever had against a French team. That in itself is a phenomenal achievement, given the pressure going into the game, given the stakes around it. But I think we have to be careful as well.
"This French team is not the type of French team we give them credit for. That French team had a veneer around it.
"If you actually strip it away, if you look at their performances, when they were contained physically by any team, in their warm-up games and previous matches, they really hadn't anything else to go to. I think they believed yesterday taking the field that they could beat Ireland up.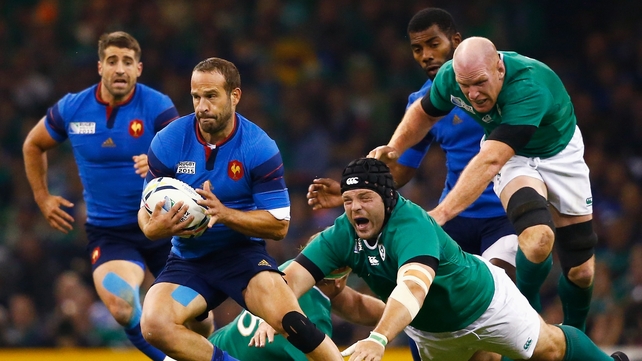 "We didn't allow them to do that, which is a phenomenal achievement. It's a very athletic French side with some fantastic athletes, but it's not the greatest French side of all time - I think another team might cause us different problems in different ways."
Ireland avoided a last-eight clash with New Zealand with victory in the Millennium Stadium, but a knockout showdown with the Pumas - with some key figures now on the absentee list - is a daunting challenge at the best of times.
O'Sullivan is confident Ireland will not be found wanting for physicality, but is wary of the nous and technical ability some countries have at their disposal as we enter the business end of the tournament.
"If a team tries to beat us up now, yeah I think we can face anybody up from that perspective. But I think as we stay in the tournament and get further down the track – as hopefully we will – we'll meet smarter teams who will ask different questions, smarter questions," he said.
"The questions France asked us yesterday really weren't that mind-blowing. It was, 'do you want to tackle or do you not want to tackle?' and we met them head-on on that. I'm not trying to take away from the performance, it was an extraordinary performance under pressure. But I think we have to be careful we don't give France too much credit.
"They were a side that were pretty one-dimensional and we took that dimension away so you've got to factor that in to the consequences of the outcome."