It's July and Galway City should be a hive of activity.
The International Arts Festival, the Fringe Festival and the Film Fleadh would all have added to the cultural experience.
And along with the city's status as 2020 European Capital of Culture, the western capital had even more plans to heighten the artistic fervour.
The coronavirus pandemic, however, saw the cancellation of all these programmes.
Still going ahead, but without the hustle and bustle of an expected crowd in excess of 130,000, is the Galway Racing Festival.
Monday sees the start of the 2020 event.
Yes, it will run for seven days, and the Plate and Hurdle will again take certain stage on the track, but there will be an eeriness about the place.
Not a hospitality tent to be seen, another sporting casualty caused by the pandemic.
It's the Thursday before the festival and Galway CEO, Michael Moloney, describes the scene from his office at Ballybrit.
"It's very different around here today," he tells RTÉ Sport. "This place would normally be thronged with staff putting the final touches to things. I look out now and see three people in the enclosure. Then again, I shouldn't be surprised.
"I've been to a few meetings already in this 'new normal' and it's been surreal. All I can hope for is that come July 2021, we'll have crowds back here in Ballybrit again."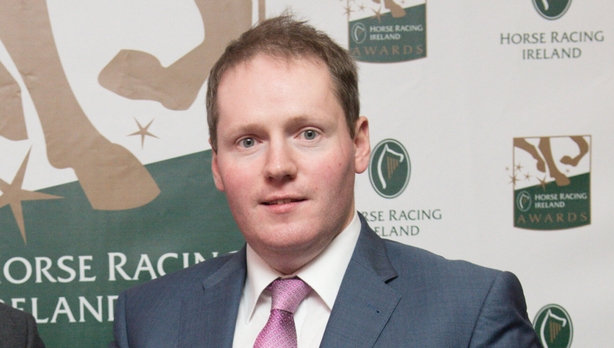 Moloney, now in his sixth year as Ballybrit supremo, felt "the carpet was pulled out from under us back in April" when the full impact of the coronavirus took hold. A decision was taken that this year's festival would be held behind closed doors.
For Moloney and Horse Racing Ireland, it was then about putting together a race programme in line with what is now a sport where prize money has been reduced
The team at Galway are happy with the programme, however, and Moloney says: "I think we've managed to come with a decent race programme over the week. Normally, we'd have mixed cards each day.
"So this year, we have flat cards on Monday and Tuesday; the Galway Plate and Galway Hurdle in their normal positions on the Wednesday and Thursday; Friday becomes an all National-Hunt day that includes a consolation Galway Hurdle, before we finish up with two all-flat cards on the Saturday and Sunday.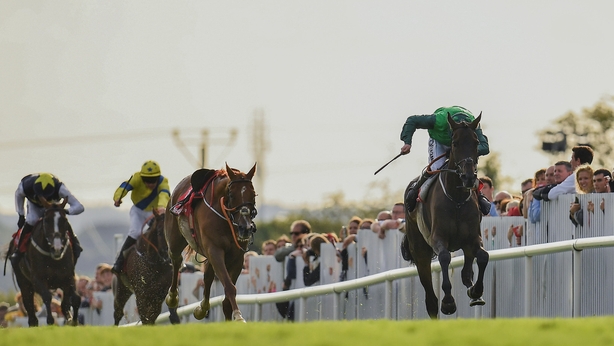 "In fairness to Horse Racing Ireland, there is still a decent level of prize money on offer and that's what makes the industry go round. Quite simply, it keeps grooms and trainers in employment.
"There is over €1.6million on offer next week across 52 races. The Galway Plate and Galway Hurdle are now both worth €200,000 - down from €300,000 last year - but when you consider the prize money reductions that have happened I think we're in a very strong position.
"Both of those races are the highlight of the summer season and HRI were conscious that they needed to be decent pots so as to attract quality runners.
"Our course foreman does a great job in getting the track ready. People are targeting a better horse now at the Plate and Hurdle. The top three horses in the Plate this year are rated 158 and that's the highest rating we've had in the race for along time. It's great to see that."
It's expected that a maximum of 200 people will be allowed on course for each day of this year's meeting.
"Those on site will be essential personnel only," said Moloney.
"A horse would have a groom, a trainer, owner, jockey and the horse-box driver. Depending on their participation across the day, that group could be asked to vacate the racecourse. We will also have no race presentations, no sponsors. The number of journalists on course will be reduced."
📞'Phone a Friend' customer feedback.

"A huge thank U for the very special phone call Enda received today from @_Davy_Russel_ He is on cloud nine since! He will never forget it & is extremely thankful for same. Sincere thanks, Paula Moran."#itsthelittlethings

Thanks Davy pic.twitter.com/GjQz2zKUYR

— Galway Races (@Galway_Races) July 23, 2020
That said, the team at Ballybrit are hoping that the general public can get involved with what's happening through accessing the racecourses social media channels.
One such initiative is the Galway Races 'Phone a Friend', where you can nominate a friend or family member to receive a phone call from a racing personality during race week.
Ladies' Day on the Thursday will move online, with Her.ie organising the best-dressed competition.
This year sees the 151st Galway Racing Festival, and while it will be like no other, Moloney did not want to see another "blank year" in its history.
He adds: "Only once were the races cancelled and that was due to the Civil War. I look up at the board showing all the Plate and Hurdle winners and you don't want to see a gap for 2020.
"The show goes and while this year's festival won't bring in over €50million for the local economy, it will in some way help the racing industry. That's the priority
"And then we'll look forward to 2021 and something more familiar in and around Ballybrit."
As for a winner or two in the coming week, Moloney has a fancy for Gordon Elliott's Galvin in the Plate, while Tudor City for Tony Martin , he adds "could win the Plate again and so become the first horse to do so in nearly 40 years".
Watch live coverage of the Galway Races - Monday 27 to Thursday 30 July - on RTÉ2 television and the RTÉ Player from 5.30pm.