In a constantly changing world, it's always heartening to observe that some things stay the same. Amid the Irish sporting landscape, the running of the Fairyhouse Grand National on Easter Monday is solidly bedded down. Solidly, I say, but with two exceptions.
In 2001, the Foot and Mouth scare saw the postponement of the race until early May. And then in 1988, a decision was taken to by the powers that be to move the event from its Easter date to a Saturday, with the race taking place some 12 days after the Bank Holiday Monday. Dermot Weld's Perris Valley, at odds of 12-1, took home the money. That 'experiment' only lasted one year.
In the Western Gregorian calendar, Easter Sunday falls between 22 March and 25 April and so Fairyhouse officials must plan accordingly for their fixture.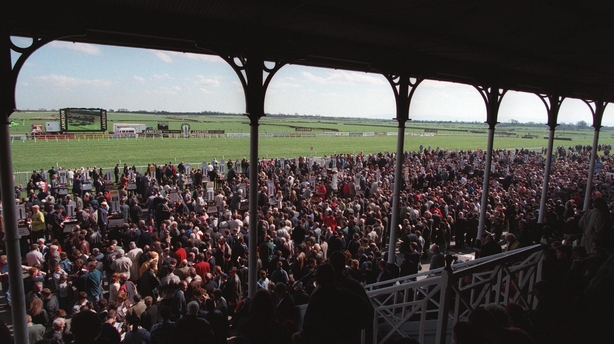 The track's General Manager Peter Roe, while acutely aware of tradition and heritage, would welcome a set date in the calendar for Ireland's richest jumps race.
Speaking at the launch of this year's renewal, he told RTÉ Sport: "Having Easter on the first or second weekend in April would be ideal, in that you'd have a nice gap from Cheltenham to our gathering and then on to the conclusion of season at Punchestown. Some years, the schedule works out well.
"Last year, we raced in early April, yet the conditions were testing and Tuesday's card was rained off. You can't have it all, a fixed date would be preferable, but one thing that is for certain is that the Irish Grand National and Easter Monday are inextricably linked."
'It's The Race Of The People' - More stories look set to be told on #IrishGrandNational day @Fairyhouse @RTE2 @RTEracing pic.twitter.com/4rU5AEnNpo

— RTÉ Racing (@RTEracing) April 20, 2019
The National was first run in 1870, with Sir Robert Peel's victory netting 167 sovereigns for his connections.
In 1916, while the Rising was starting on the streets of Dublin, most of the British army officers were present at the County Meath track. On hearing news of the unrest in the capital, they commandeered every mode of transport, shut down the railways, with the result that thousands were left stranded at the track.
Indeed, there is a story of one trainer having to ride his horse all the way to Clare - a journey that apparently took five days.
The 1960s saw the advent of television and the superstar that was Arkle. A few weeks after winning his first Cheltenham Gold Cup, Tom Dreaper's charge carried a whopping 12 stone to victory in 1964. Another Dreaper star from that decade was Flyingbolt who had a greater load to carry two years later, with some 12st 7 on his back. In total, the aforementioned saddled ten different horses to win the Fairyhouse feature.
Dreaper's son Jim, in taking over the licence, trained Brown Lad to victory on three occasions in the 1970s.
Needless to say he has fond memories of Grand National Day, telling RTÉ News: "My father trained lots of winners. Way back he had seven Grand National winners in a row and great horses like Arkle and Flyingbolt won.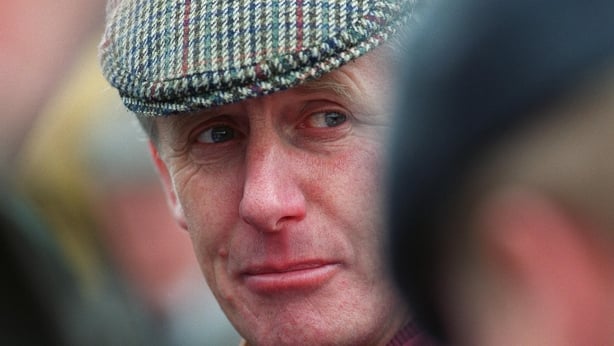 "Now we're local, we're only six or seven miles away from here as the crow flies, so it was always a huge thing in our life. But increasingly, nationally it's a big thing."
On the race's growing appeal, Peter Roe added: "I would say it's the race that now stops the nation. Easter Monday at 5pm only means one thing - and it's the Irish Grand National. Every year the race produces some great stories and it's a race that the small trainer can win. Dot Love from Mullingar winning with Liberty Counsel, Líon na Bearnaí for Tom Gibney are alongside the likes of the Dreapers, the Carberrys, Mouse Morris and Jessica Harrington on the roll of honour.
"Go back through the years and Ann Ferris becoming the first woman to win the race on Bentom Boy stands out as does Desert Orchid coming over and winning. And to prove it's a family affair, we've had the success of Ruby and Katie Walsh, Ross and Barry Geraghty, and Paul, Philip and Nina Carberry.
"It's an event that attracts the biggest audience for a horse race on RTÉ television each year. (A peak audience of 320,000 tuned in last year).
"There is the 'Cheltenham Roar' but Fairyhouse also has has its own roar and that will be heard when the National runners are dispatched at 5pm on Easter Monday."
A field of 30 have been declared for this year's BoyleSports-sponsored feature worth €500,000.
A belter of an #IrishGrandNational goes to Gordon Elliott's General Principle https://t.co/NR6folcvKz #RTEracing pic.twitter.com/QkgABesVzT

— RTÉ Racing (@RTEracing) April 2, 2018
Last year's hero General Principle goes again and is one of 12 runners for Gordon Elliott. Isleofhopendreams, second in 2018, is one of seven representing Willie Mullins, who still has to break his Irish National duck.
The current favourite is Ted Walsh's Any Second Now who landed a gamble when taking the Kim Muir Challenge Cup at Cheltenham. Walsh saddled Commanche Court to victory in 2000 to complete an Aintree-Fairyhouse National double.

Watch live coverage of the three-day Fairyhouse Easter Festival on RTÉ 2 from 2pm on Sunday, 21 April, from 2.30pm on Monday, 22 April and from 3pm on Tuesday, 23 April.