A hard Brexit will have "very serious implications" for the Irish racing industry, the chief executive of Horse Racing Ireland (HRI) has told the Oireachtas Agriculture Committee.
Responding to questions from Fianna Fáil TD Charlie McConalogue, Brian Kavanagh told how 80 per cent of exports from the Irish industry go to the UK.
Kavanagh outlined how the HRI have "always operated on an all-island basis".
"And two of the racecourses in Northern Ireland, which are under our jurisdiction and under the Turf Club rules, could effectively be outside the EU, post Brexit."
Kavanagh added: "All trainers in the North are licenced by the Turf Club and 90 per cent of the runners in those fixtures are trained in the Republic.
"There's horses moving for racing or breeding purposes across the border. Importantly, with the Department of Agriculture - Britain, France and Ireland and their respective departments have a tripartite agreement that deals with the free movement of thoroughbred horses between the three countries and that has eased the ability to move horses from one country to the other.
"If Brexit affected that, it would significantly increase the levels of bureaucracy and level of administration."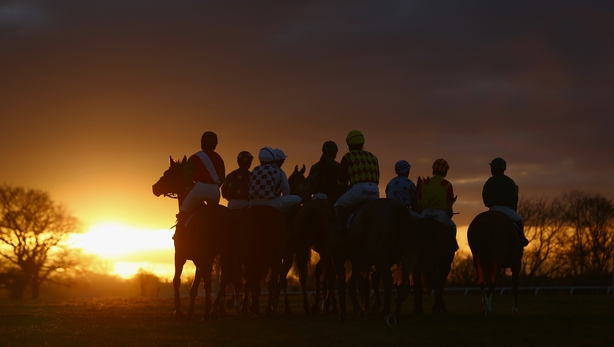 Kavanagh cited a story that he explained was told to him last week by a leading trainer.
"[The trainer] has a horse who is quite a nervous horse and he was running in Cheltenham last year. To calm his nerves this horse has a goat companion and this goat stays in the stable with him.
"He said the difficulty he had in getting clearance for the goat to travel to Cheltenham with him was frightening because of the level of forms that had to be filled out and the level of departmental interaction."
"That is a sort of a horror story potentially for us, if that is advanced to the horse side of things."
Another concern Kavanagh has about Brexit is that "there would be a danger that Britain could be freed of some restrictions that are applied to the EU to bring in measures that could be competitive for the sector in Ireland. If there were tariffs introduced for the movement of bloodstock between Ireland and Britain, that would create a difficulty.
"Likewise, the issue of movement of labour. A lot of the staff working in Britain are Irish."
Kavanagh also cited concerns that future financials could be affected by Brexit.
"At another level, the media rights deals, that income goes to the racecourses and it has been in euro up to now but it will switch over to sterling in 2019 so there is the risk of a lower rate of sterling affecting that."