After a sensational performance in last year's Dublin marathon, 2020 was to be the year that Aoife Cooke would push her Olympic bid and set times rarely seen by Irish female athletes.
The Cork runner took 14 minutes off her personal best when she was the first Irish woman to cross the line in a time of 2.32.34.
While it may have been the fastest marathon ever run by an Irish woman on home soil, it was still more than three minutes outside the Tokyo qualifying time.
Around half of the 80 places available at the start line will be filled by those who better this time, while world rankings, based off a runner's two best results, will determine the remaining spots.
Vienna in April was the target and Cooke was feeling strong.
"Training was going well and I was in a good place," she told RTÉ Sport. "I think I could definitely have improved on my Dublin time. I think I can take another couple of minutes off it."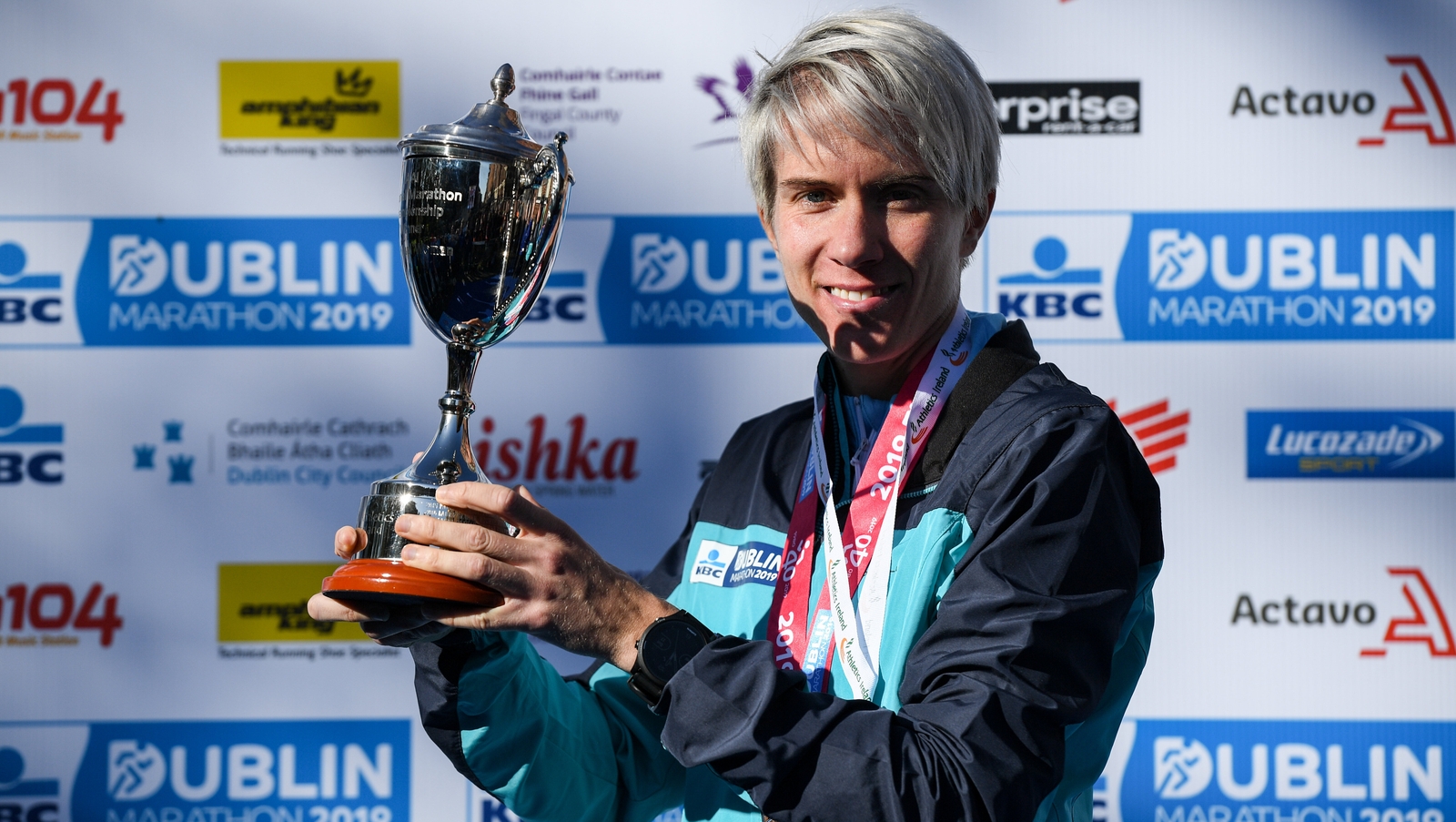 That was before Covid-19 struck and swept all in its path. The likelihood of a major marathon taking place this year grows more remote with every passing day, the Olympic Games now pushed out to 2021.
The jewel in the Irish crown, the Dublin marathon is expected to officially fall foul of the virus next week.
The question for Cooke, and all elite runners, is how do they maintain motivation and training with such uncertainty?
From a coach's perspective it offers significant challenges.
Three-time Olympian Dick Hooper oversees two of the country's top male runners, 2016 Olympian Mick Clohisey and two-time Irish national marathon champion Seán Hehir.
"They are training away, but they are unclear as to what the road map is," the three-time winner of the Dublin marathon says.
"They are really just ticking over, but in such a fashion that if there was a bit of certainty out there, they would be able to get back into full mode very quickly."
In the midst of a marathon training block, Cooke would be hitting 100 miles a week, but at the moment the focus is more on threshold fitness.
"I'm training as if I have a 10 mile or half-marathon," she says, adding that maintenance is key.
"At some stage we will transition when races do come back, even if we don't know when that will be."
Hooper feels the loss of a year for the Olympics – some question whether it will take place at all, especially if a vaccine isn't available before next summer – is more keenly felt for the more experienced runners.
For the likes of Clohisey (34) and Hehir (35) the window of opportunity for peak performance at an Olympic Games is closing.
"The problem for those guys is they are in their early to mid-30s," Hooper says.

"A year lost at this stage is a big year. They are talking positively, and we are as coaches, but it is very difficult to know what that would do to your overall psyche, particularly at that stage of their career."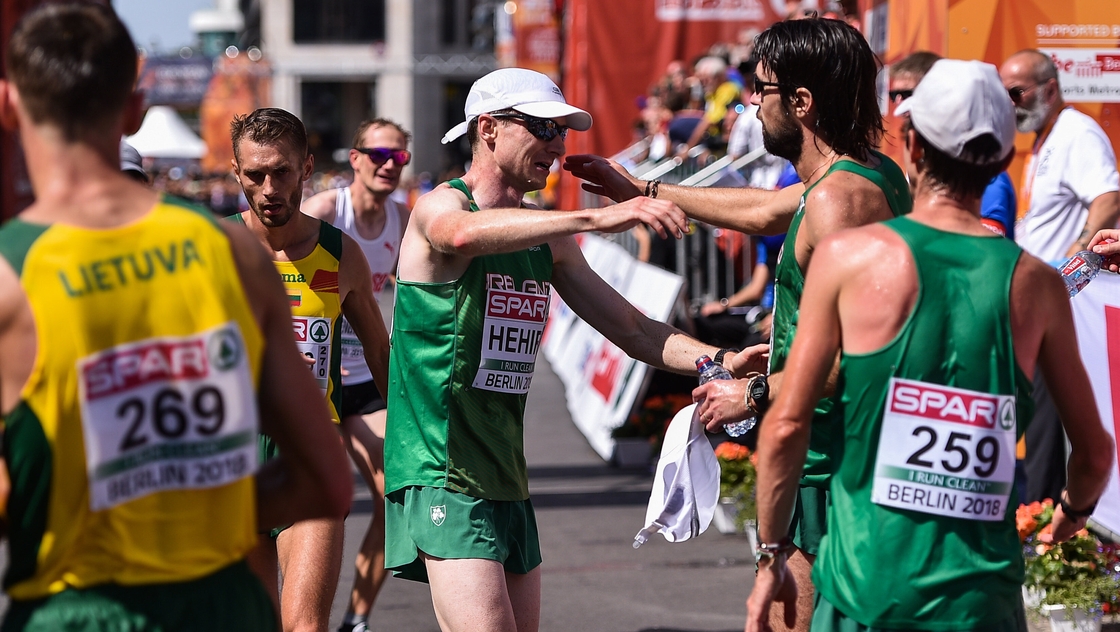 Running, in theory, is in a much better position to return to action than many other sports, with athletics clubs reopening tomorrow with 'limited activity'.
Speaking in The Irish Times last week, Professor Kingston Mills stated that distance runners moving at any reasonable pace present no significant risk of spreading Covid-19.
"The virus is really transmitted by coughing and sneezing, in close proximity, and it really gets blown away if you're running at any reasonable pace. You're not going to pass it on to someone else that way."
The problem centres around mass gatherings.
With a record 25,000 runners signed up for Dublin in October, it is almost inevitable that, for the first time since 1980, the streets of the Irish capital will not host the 26.2 mile event.
It would mean Cooke won't have the opportunity to build on 2019 - "I'd have loved to have given it a shot this year, but sure there is always next year" - a similar situation facing the men's national champion Stephen Scullion.
The Belfast native secured his ticket to Tokyo back in January with a fifth-place in the Houston Marathon, but his dream will have to wait.
For a professional athlete it poses different challenges. Scullion is contracted to race the Boston marathon in September, but is currently unable to travel into the United States, receiving a "swift no" at customs in Dublin airport during the week when he tried to return to his training base in Arizona, where he spends the majority of his year.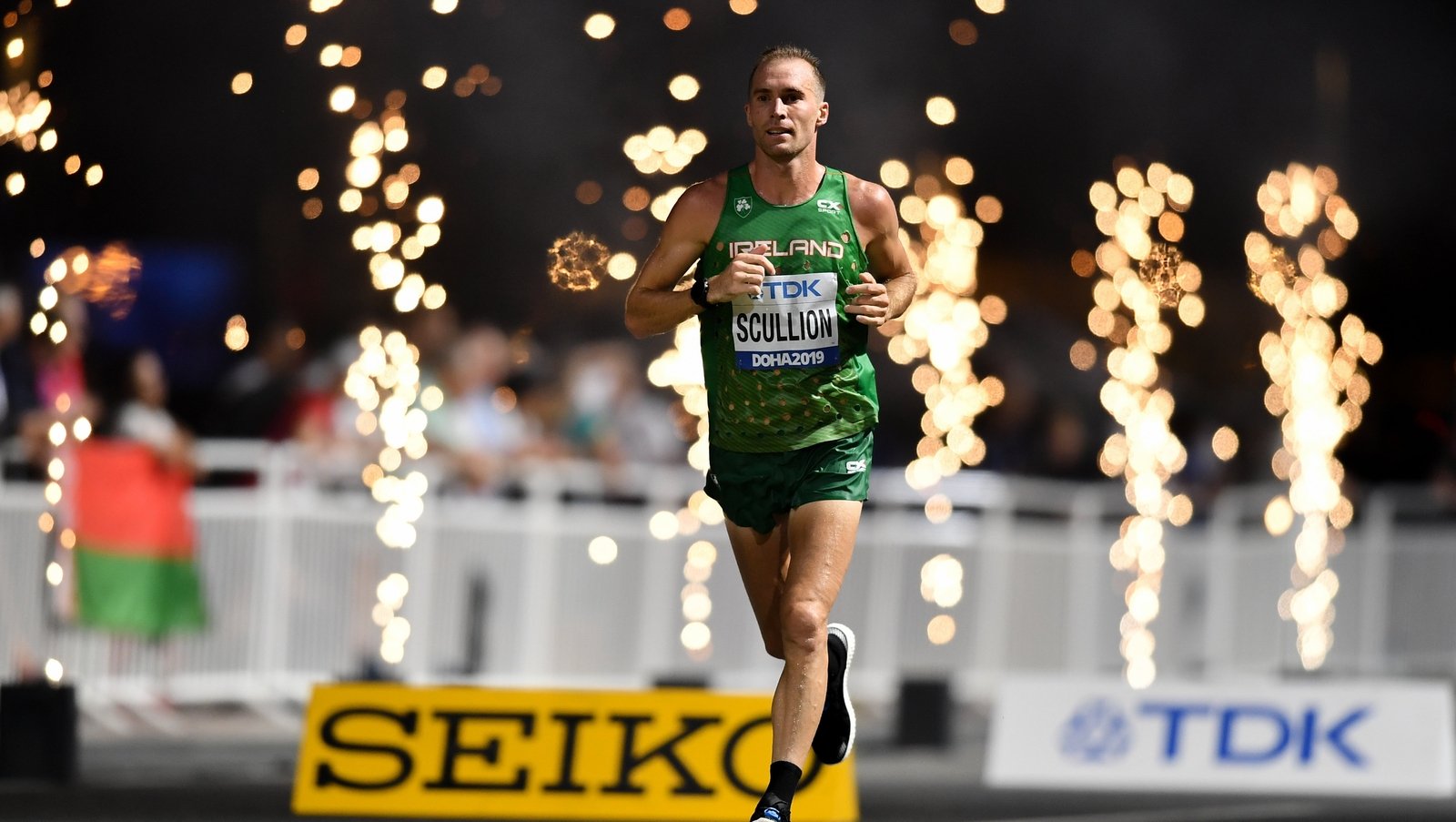 It was more in hope rather than expectation that his P1 US visa for athletes would allow him travel, but it at least allowed him to concentrate on his running again.
"Could I travel? Would they allow me travel? That became frustrating, even more so than not being able to travel. Once you know you can't, you get over it and crack on with what you have."
The first two weeks of lockdown saw the Clonliffe Harriers man take a break from serious training, a recharging of the batteries aided by takeaway orders and more than the occasional glass of wine.
More than anything, it allowed him take stock of the surreal situation.
"Very rarely in life are you thrown an opportunity like this where almost overnight, 30% of your competition could be knocked out. They might not have even chose to, they could be in Italy or Spain and might not be able to leave their houses or have access to treadmills, but that's still maybe one guy at a marathon you'd expect to see at the start line."
Scullion's online shopping led him to purchase a white board on Amazon and he jotted down everything that could be perceived as a negative; he had no physio, no access to his coach and blood tests suddenly seemed like a luxury.
A professional athlete not being able to see a physio or go to the gym, that's not a catastrophe
"I wanted to see what could I do to make sure they are not weaknesses? I have no physio, but could I do more stretching and foam rolling? I have no blood tests, but could I Facetime call once a week a nutritionist to make sure I'm getting all the things that lead to a bad blood test?
"Yes it [Covid-19] is a disastrous catastrophe for the people dying, or those that can't see their family. A professional athlete not being able to see a physio or go to the gym, that's not a catastrophe."