Today's confirmation that next week's Ireland v Italy Six Nations games have been postponed due to the spread of the Coronavirus Covid-19 raises issues for sports administrators and fans alike.
The IRFU has acted on instruction from Minister for Health Simon Harris, who was advised that the matches should not proceed, in the interests of public health, given the rising number of cases of the virus in Northern Italy (374 in total).
2,500 Italian fans were due to attend the men's game at the Aviva Stadium on Saturday 7 March. Flights are operating as normal between the countries so it remains to be seen how many supporters will be able to rearrange their trip or decide to come over anyway, but the idea is to prevent mass gatherings with potentially infected people.
The decision brings back memories of 2001, when an outbreak of foot and mouth disease caused the postponement of Ireland's Six Nations games against Scotland, Wales and England, which were eventually played in the autumn.
England's scheduled match in Italy on 14 March is surely now also in major doubt.
Of course, it's not just rugby matches that have been affected.
The World Indoor Athletics Championships were scheduled to take place in Nanjing, China next month but were swiftly cancelled while Olympic qualifiers for Asian/Oceania boxers had been scheduled for Wuhan, the city that was the source of the outbreak. The Chinese Grand Prix in Shanghai was another major casualty.
Numerous other sporting events across Asia have been cancelled or postponed, particularly those involving competitors from or being hosted in the most affected countries: China, South Korea and Japan.
In Europe, apart from the Six Nations and a couple of Pro14 games that were cancelled, soccer has been the main focus of efforts to contain the spread of Covid-19.
Six Serie A games will be played without supporters this weekend, while Inter Milan's Champions League last-32 home match against Ludogorets tonight will also be behind closed doors.
If the virus takes hold in Ireland then you would imagine all domestic sporting events could be called off but what are the implications for major international sporting events in the face of a limited spread?
Cheltenham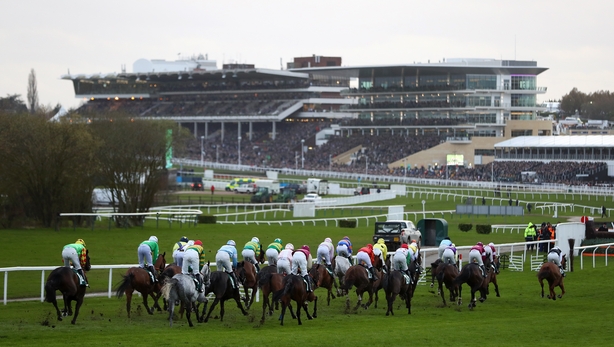 British National Hunt Racing's showpiece event is due to take place from 10-13 March in South West England.
Around 70,000 people attended each day last year, 15,000 of whom were believed to have travelled over from Ireland.
It is also so well contested by Irish trainers that the Prestbury Cup (created in 2014) is awarded to whichever of the two nations has the most winners over the week. Irish saddlers Willie Millins or Gordon Elliott have been leading trainer for each of the past seven years.
Cheltenham was deferred and then cancelled in 2001 after an outbreak of foot and mouth just five miles from the course.
A large-scale coronavirus outbreak on either island could put the Festival in jeopardy, and bookmakers are offering odds as low as 2/1 it will be cancelled. There have been 13 recorded cases of the virus in the UK.
However, the latest information is that this year's Festival is going ahead.
Ian Renton, the racecourse's managing director told Racing TV today: "The racing industry is working closely with the government and we absolutely look forward to the Festival taking place in a fortnight's time."
Euro 2020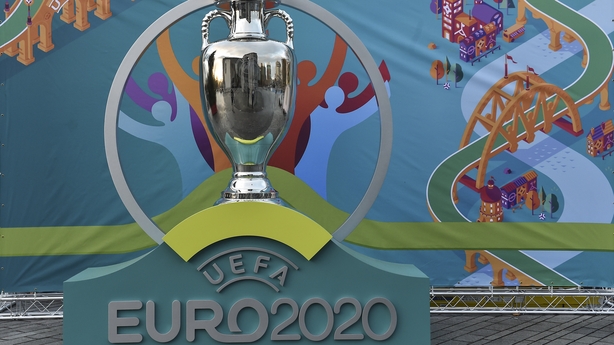 Staging the European Football Championships in 12 different countries rather than the traditional one or two seemed like a novel idea at the time but now has the potential to get very messy.
Dublin's Aviva Stadium is set to host three group games and a second round match in the tournament, which lasts from 12 June-12 July. Poland and Sweden will each play here twice, along with either Ireland, Northern Ireland, Bosnia or Slovakia.
The Stadio Olimpico in Rome is scheduled to host the opening game, between Turkey and Italy, two more group fixtures and a quarter-final.
Munich (18 cases in Germany) is also set to host three group game and a quarter-final and London's Wembley Stadium (13 cases in England) will host the semi-finals and final.
UEFA has sold 2.5 million tickets for the matches, at prices ranging from €30 to €945 and would take a huge financial hit if forced to issue refunds.
UEFA executive committee member Michele Uva told Italian broadcaster RAI: "We are at the waiting stage. We are monitoring country by country, and football must follow the orders of the individual countries.
"The sporting path will only be closed if the situation gets worse."
Aside from the Inter-Ludgorets tie, there were no restrictions on supporters at Champions League or Europa League fixtures this week.
Olympics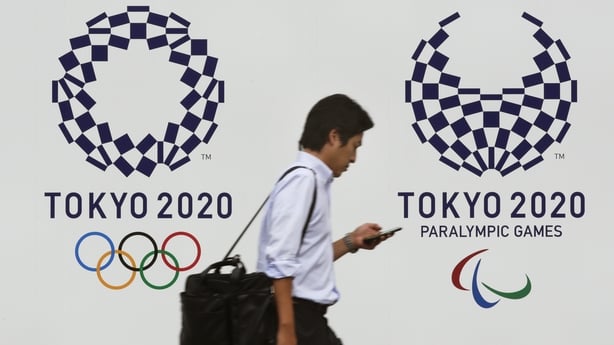 The Olympics are scheduled to begin on 24 July in Tokyo and last for just over two weeks.
As of today, Japan has had the third highest number of coronavirus cases worldwide - 847 confirmed infections and six deaths - the majority of which were aboard the cruise ship Diamond Princess.
The start of the country's professional football league - the J League - has been postponed and major corporations like Sony have instructed staff to work from home.
With 11,000 athletes 8,000,000 spectators expected to attend, International Olympic Committee member Dick Pound suggested yesterday that a decision on whether the Games will go ahead will have to be taken by the end of May at the latest.
"In and around that time, I'd say folks are going to have to ask: 'Is this under sufficient control that we can be confident about going to Tokyo or not?'" Pound told the Associated Press.
"A lot of things have to start happening. You've got to start ramping up your security, your food, the Olympic Village, the hotels. The media folks will be in there, building their studios."
Olympic Federation of Ireland CEO Peter Sherrard tells @EvanneNiC that despite the threat of #coronavirus, "In Tokyo, the latest advice is that they believe the Games will go ahead" #Olympics2020 #Tokyo2020 pic.twitter.com/VWKYm7PtYu

— RTÉ Sport (@RTEsport) February 26, 2020
However, Japan's Chief Cabinet Secretary Yoshihide Suga said he had been told by the IOC that Pound's suggestion of a May deadline was not the IOC's official stance and that preparations were continuing as scheduled.
Pound had warned that postponing an event that has been years in the planning would not be realistic.
"You just don't postpone something on the size and scale of the Olympics. There's so many moving parts, so many countries and different seasons, and competitive seasons, and television seasons. You can't just say, 'We'll do it in October.'"
Coincidentally, the last Olympic Games to be cancelled was Tokyo 1940, due to the outbreak of World War 2.
Both the IOC and UEFA will be hoping that Covid 19 proves 'seasonal' and the Northern Hempishere summer can slow its spread.