New figures show that 19 of the Top 20 most-watched sports programmes in Ireland last year were on RTÉ.
The most-watched sports programme of the year on any TV channel was RTÉ Two's coverage of the Republic of Ireland's opening match in Euro 2012 on 10 June with an average of 1,235,700 viewers watching as the boys in green took on Croatia in Poznan.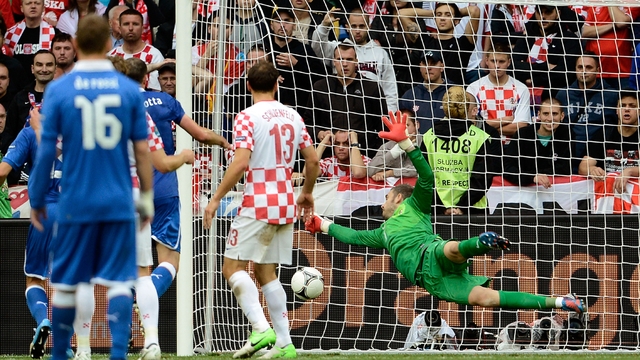 It was the first time since RTÉ's coverage of the World Cup in 1994 that any sports event on any channel available in Ireland has achieved such a high audience.
Claiming second place was the Republic of Ireland's Euro 2012 group match against Spain on 14 June with 1,144,900 viewers watching RTÉ Two for the entire 2½ hours of coverage of the game including pre and post match analysis.
RTE Two's The Sunday Game Live coverage of All-Ireland senior football final (23 September, Donegal v Mayo) claimed third place with 974,000 viewers.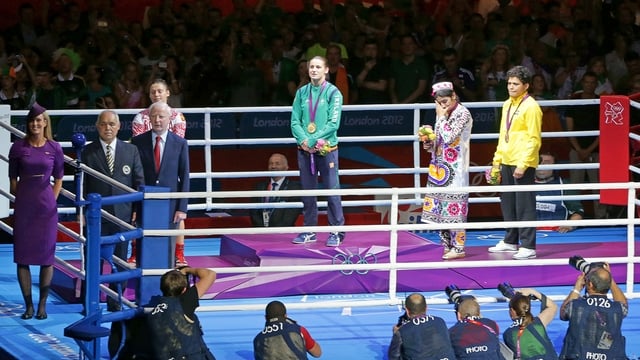 Joining them in the Top 10 are RTÉ Two's coverage of the Republic of Ireland's final group match in Euro 2012 as well as the Euro 2012 final between Spain and Italy; the All-Ireland hurling final and historic replay (Galway v Kilkenny), London 2012 Olympics coverage, featuring Katie Taylor's gold medal-winning performance; the RBS 6 Nations match between Wales and Ireland and the All-Ireland Hurling semi-final (Tipperary v Kilkenny).
The remaining Top 20 sports programmes included RTÉ's coverage of the All-Ireland football semi-final (Mayo v Dublin) and All-Ireland hurling semi-final (Galway v Cork) on The Sunday Game Live; Ireland's RBS 6 Nations clashes with England, France and Scotland; the Euro 2012 semi final between Portugal and Spain and quarter final as England clashed with Italy, the Republic of Ireland's 2014 World Cup qualifier against the Faroe Islands and the postponed RBS 6 Nations France v Ireland match coverage.
The remaining spot in the top 20 sports programmes went to BBC 1's coverage of the Olympic Closing Ceremony.
Top 20 
1: Euro 2012: Rep of Ireland v Croatia
2: Euro 2012: Spain v Rep of Ireland
3: The Sunday Game Live: All Ireland Football Final - Donegal v Mayo
4: Euro 2012 Italy v Rep of Ireland
5: The Sunday Game Live: All Ireland Hurling Final - Galway v Kilkenny
6: Euro 2012 Final: Spain v Italy
7: London 2012 Olympics (Katie Taylor Final)
8: The Sunday Game Live: All Ireland Hurling Final Replay
9: RBS 6 Nations Rugby: Ireland v Wales
10: The Sunday Game Live: All Ireland Hurling Semi-Final - Tipperary v Kilkenny
11: The Sunday Game Live: All Ireland Football Semi-Final - Mayo v Dublin
12: RBS 6 Nations Rugby: England v Ireland
13: RBS 6 Nations Rugby: France v Ireland
14: RBS 6 Nations Rugby: Ireland v Scotland
15: Euro 2012 Quarter Final: England v Italy
16: Euro 2012 Semi Final: Portugal v Spain
17: The Sunday Game Live: All Ireland Hurling Semi-Final - Galway v Cork
18: World Cup 2014 Qualifier: Faroe Islands v Republic of Ireland
19: Olympics 2012: Closing Ceremony (BBC)
20: RBS 6 Nations Rugby: France v Ireland (Match Postponed)