Pablo Sandoval blasted a record-tying three home runs last night to power the San Francisco Giants to an 8-3 win over the Detroit Tigers and ace pitcher Justin Verlander in the opening game of the World Series.
Sandoval became just the fourth player to hit three homers in a World Series game with his solo shot in the first inning, a two-run blast in the third off Verlander, and a roundtripper in the fifth off reliever Al Alburquerque.
He joined Babe Ruth (1926, 1928), Reggie Jackson (1977) and Albert Pujols (2011) in accomplishing the feat.
Verlander had yielded only two runs in more than 24 innings in three playoff wins this postseason. On Wednesday he gave up five runs on six hits in four innings.
Giants starter Barry Zito pitched into the sixth, allowing one run on six hits to register the victory.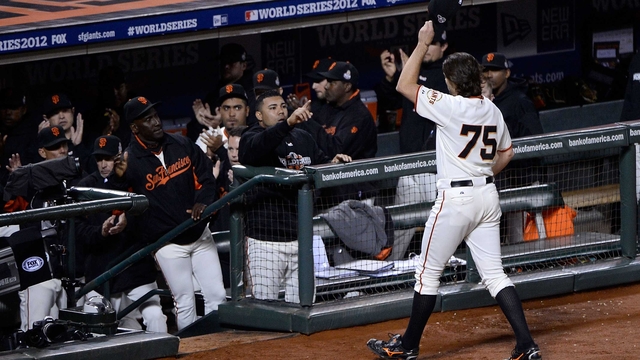 The Game One showing was especially sweet for Zito and Sandoval, who were left off the World Series roster two years ago when the Giants won the Fall Classic over the Texas Rangers.
The thrilling power display by Sandoval that had the AT&T Park crowd waving their orange rally rags in a frenzy turned the Giants into frontrunners for the first time this postseason.
Six times this postseason the Giants, who were the first team in 25 years to reach the World Series despite hitting the fewest home runs in the majors, faced do-or-die games and won each time against the St. Louis Cardinals and Cincinnati Reds.
Tim Lincecum, a two-times Cy Young winner pitching out of the bullpen after struggling this season, came on for Zito and threw two and one-third innings of hitless relief with five strikeouts.
Jhonny Peralta hit a two-run homer in the ninth for Detroit to cap the scoring.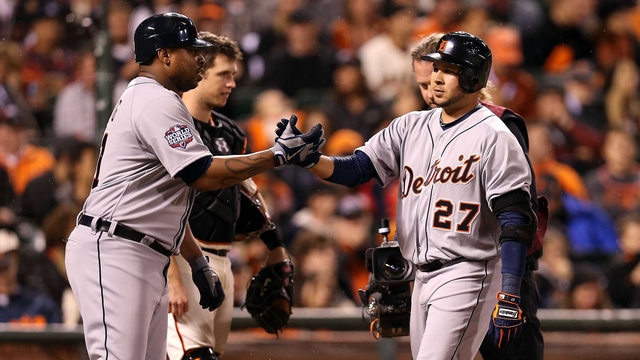 The second game of the best-of-seven series to decide Major League Baseball's champion will be played on Thursday in San Francisco with left-hander Madison Bumgarner starting for the hosts against Detroit's Doug Fister.