Ireland's Elsa Desmond said she "couldn't be happier" after her maiden Winter Olympics came to an end today in Beijing.
The 24-year-old carved out her own little piece of history as she became Ireland's first ever competitor at a Games in the luge, and finished her third run today with a time of one minute 2.254 seconds, her second fastest on the track.
Added to run one and two, she finished her event in 33rd position with an overall time of 3:07.719.
The competition was won by Germany's Natalie Geisenberger, ahead of her team-mate Anna Berrieter. Russia's Tatyana Ivanova won the bronze medal.
Speaking afterwards, the UK-based doctor was pleased with her final effort given her challenges yesterday on the second run.
"This is the second fastest time that I ever got here, there was definite issues between curve two and three. I've only ever got it right twice prior to this. It's a section I haven't got my head around and you get that sometimes.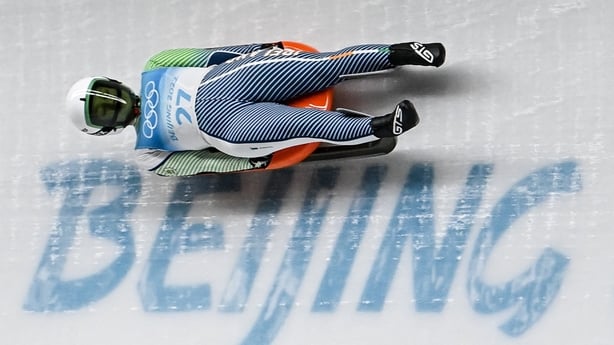 "But unlike yesterday's second run I recovered it much quicker, and I managed to relax into the sled I didn't manage to do in the second run yesterday.
"I'll take it, I finished three runs, I couldn't be happier."
Pride and relief were the overriding emotions from her Beijing experience.
"Why would I not be absolutely ecstatic?
"I've dreamed of this as long as I can remember and I'm here and I did it and I didn't do anything ridiculous and end up on my face.
"Why would I not be absolutely ecstatic?
"I know my parents are at home watching and wish they were here and will be so, so proud."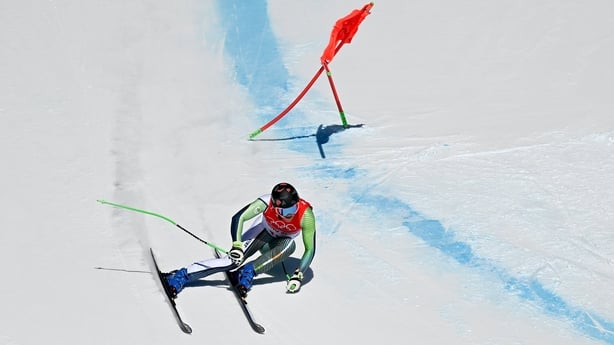 Earlier, Jack Gower suffered disappointment in the men's Super-G as he joined a long list of DNFs in Yangqing.
The 27-year-old was the only Team Ireland athlete in action in the morning session of day four of the Games and had been targeting a top-20 finish.
However, in tough conditions he failed to finish after going through a panel halfway down the course.
"It's hard to put in words today," Gower said afterwards. "This is my event and the event I was performing well in and had high hopes for.
"I'm pretty disappointed right now, pretty deflated, and that's the way it goes. Super-G is challenging and technical... especially at the Olympics you have to push and push. But I just didn't get it right and obviously went through that panel. On the bright side I'm all good and so I can race again."
There was huge disappointment for Ireland's Jack Gower in the men's Super-G as he joined a long list of DNFs in Yangqin #Beijing2022 #RTESport pic.twitter.com/hcEcqtpk65

— RTÉ Sport (@RTEsport) February 8, 2022
The Super-G is a speed event which combines the speed of the downhill with technical turns similar to the giant slalom. The spacing between the gates allows the speed to build, while a total vertical drop of 645 metres over a distance of 2,267 metres also contributes to the competitor's speed.
The list of 13 DNFs on the course included Monday's Olympic champion in the downhill, Beat Feuz of Switzerland.
Gower added: "In the speed events there's always some back and forth on the mental side. You've got to prepare yourself to take every risk you can and put all the other thoughts of injury and everything outside your head.
"It's always a mental challenge in these two events, the speed events, when injuries are so prevalent. It's a constant battle on that side, but that goes with the ground."
He will now switch his focus to the next event on his schedule, the Alpine combined, which takes place on Thursday. The athlete compete in both downhill and slalom, with the final ranking based on the combined total from both runs.