Irish athletes Brendan Newby and Elsa Desmond have spoken of their pride at being selected as the country's flag bearers for the opening ceremony of the Winter Olympics in Beijing.
The pair will have the honour of leading out the six-person Irish team at the National Stadium on Friday, 4 February [noon Irish time].
For freestyle skier Newby, known better as 'Bubba', it's one step better than South Korea in 2018 when he was Ireland's flag bearer at the closing ceremony at the PyeongChang Olympic Stadium.
"Four years I got to be the flag bearer for the closing ceremony and I thought I had just peaked out on the coolest thing I could ever do, but now it looks like we're breaking through that peak and going even higher," said Newby.
"I'm super excited about it. I was blown away when I got the call that it was going to be me. I said 'you must have called the wrong number' but no, it's me and I'm absolutely fired up about it.
"I'm going to make sure to walk as slow as I can so we can get in there for a while."
Desmond, who will become the first Irish athlete to ever compete in the luge event at the Games, expects it to be an emotional affair.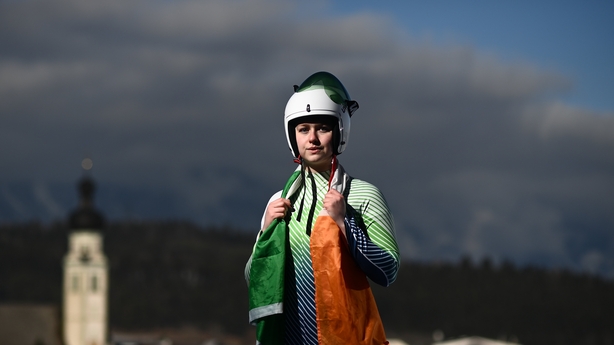 "The opening ceremony and everyone walking out under their flags, obviously there is a political side and a financial side but when I was a kid, I didn't see any of that. I just saw everyone coming together for what they loved because of sport.
"I saw that in the opening ceremony, all these countries putting forward what they've got and the best people they have and coming together for what everyone loves. I think there's something beautiful in that and I always have.
"I don't know if I'm going to cry when I'm actually walking out because it's going to be a lot, but once we've gotten around to the other side of the stadium, I'll have tissues ready."
Desmond, so often used to operating on her own, has really enjoyed the team environment that she has experienced in preparation for the Beijing Games.
"It's been so strange but it's been amazing," she said.
"Obviously I'm used to travelling as the only luge athlete in my sport so to suddenly feel a part of a team in itself has been an amazing experience.
"The organisation from the Irish perspective at the pre-Games camp has been fantastic. I got some really good training in Innsbruck, I got start ramp time, I got flat ice time, I got gym time, I got my track time.
"That whole thing was such a nice experience, to get to know the other athletes on the team to feel part of a team, also to be training – it was a really good week."
With two weeks to go until he can actually practice on the half pipe structure, Newby has been spending time on the ski hill, in the games room and generally hanging out with fellow Irish athlete Seamus O'Connor who is with him in their Zhangjiakou Olympic village. Monday's laundry run was described as "a special treat."
One way the Cork-born athlete will also fill the gap will be by finalising the playlist that he will listen to when he is preparing for action. 'Bubba' will put together a 45-minute musical compilation for when he is waiting his turn, but his two songs when he on the half pipe will remain Gimme the Loot by Biggie Smalls [run one] and Flava in Your Ear [run two], the Bad Boy remix, of course.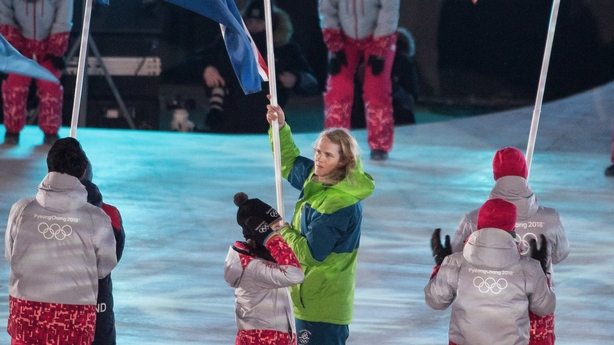 "I am one of the few who doesn't listen to music on a lot of days except for competition days and contest training," he said.
"Pretty much everybody has music going, it just puts you in the right mindset. If you have something going in your head it keeps you in the flow state, feeling good.
"I like smooth music. I've found that if I listen to something heavy like Black Sabbath I get way too stoked and I pop way too hard and I fall out of the pipe and it's just not sick.
"I like listening to a lot of '90s hip-hop, A Tribe Called Quest has been on my music playlist for competing a lot. Biggie, he's the guy. I like smooth jazz to really calm me down. If I find I'm going real nuts I'll tone it down with some smooth jazz for a bit.
"Snoop Dogg has been my favourite for a long time. I saw the guy live like three times and that guy knows how to run a crowd."
The music at the opening will be more ceremonial to what he is used to in action, but it will be a special day for Newby and Desmond.