Eric Donovan has broken down the round-by-round scoring and believes Kurt Walker did enough to win his featherweight quarter-final against American Duke Ragan at the Tokyo Games.
The Belfast man was edged out 3-2 in a cracking contest that went to the wire.
Ragan took the opening round on all five judges' cards but Walker rallied brilliantly. Ultimately, the margins were incredibly fine as Walker's medal dreams were cruelly ended.
"I was really really impressed with him but my God, it was so close, so unlucky. I'm absolutely gutted for him," said RTÉ analyst Donovan.
"Ragan, unlike [previous opponents] Jose Quiles, the Spaniard, and Mirazizbek Mirzakhalilov, the Uzbekistan, is a middle-distance fighter. The other two are close-distance fighters.
"They chase you down, and Kurt loves that. They came on to him so he used his footwork, his attributes and skills to his advantage That's his biggest strength, boxing on the back foot.
"But this guy Ragan... he doesn't chase you down, he hits you with one attack, two attacks but he doesn't keep following you. So you could see in the first round, Kurt's preferred style wasn't working for him. He lost it on a shutout, all five judges scored the first round for Ragan.
Kenny Egan thinks Aidan Walsh will rue "a silly mistake" after over-enthusiastic celebrations cost him a shot at a silver medal.
🥊 Report - https://t.co/GeUQPeMnPW #olympics #tokyo2020 #RTESport pic.twitter.com/58yxsnF2Rb

— RTÉ Sport (@RTEsport) August 1, 2021
"This is what I was really impressed with. Plan A didn't work for Kurt, he changed to Plan B and what a second round he put in - absolutely fantastic.
"I thought the second round from his was more dominant than Ragan in the first round but he only got it on three of the five judges.
"He won the second round on the judges 3-2, he won the last round 4-1 on the judges but it's just the way the scoring breaks down. He was so unlucky.
"I thought watching that he won that fight. If he did happen to win that fight it would have been the hardest earned Olympic medals in history. He gave a great account of himself.
"Judge 3 and 5 had it by two rounds to Ragan. In the last round Kurt needed to convince the three judges that had it level. He convinced two of them."
Meanwhile, Ken Egan has said Aidan Walsh will be ruing "a silly mistake" that cost him a shot in a semi-final.
He withdrew from the last four of the men's welterweight competition due to the ankle injury sustained in celebrating victory in his previous bout.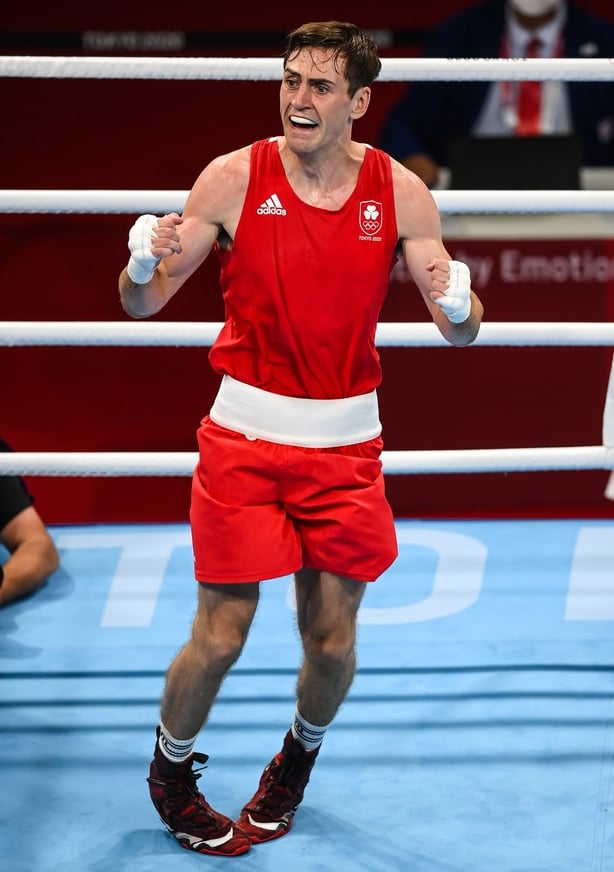 "I don't know what he's going through at the moment to experience that," said Egan.
"After putting himself into a position to win a bronze medal, the performance was amazing, and then to go out like this, on his second leap in the ring celebrating his victory...
"Okay, he has a bronze medal, which is fantastic, but I'd say that's going to eat him up. A lapse of concentration and a silly mistake has eliminated him from an Olympic semi-final with the potential of reaching a final.
"The bronze medal is fantastic don't get me wrong, but when you're in the position to change that into a different colour and you go out without even fighting, that's a tough pill to swallow.
"He'll be on the podium, he'll get a bronze medal, which is fantastic don't get me wrong, but still, what happened - it's not the right way to be going out of an Olympic Games."