There was no joy for Ireland's trio of 800m runners in Tokyo as a set of seventh place finishes in their heats meant they will not progress any further.
Nadia Power, Louise Shanahan and Siofra Cleirigh Buttner were all in action in the 800m heats, but all three of them finished 7th in their races and bowed out.
Shanahan was the fastest of the three but her time of 2:03.57 was not enough to see her progress.
Her heat was won by Athing Mu of the United States in 2:01.10.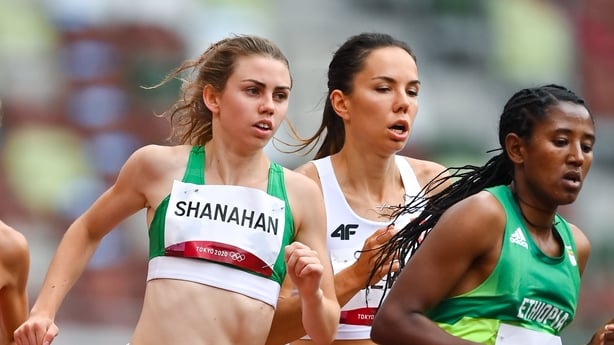 "At the start of the year I sat down with my coach and the aim was to get my first national senior vest," Shanahan told RTÉ Sport.
"I thought it would be the European indoors or the European team championships, I could only have dreamt that I would have ended up in the Olympic stadium.
"I know that wasn't the performance people wanted but I'm really proud of how I performed. I put myself in the race but when it came to it I didn't have the legs over the last 250."
"I just don't know why I was so off there.
"Everything went well preparation-wise. I did pick up a cold last week but I'm not using that as an excuse as I did feel I was over it.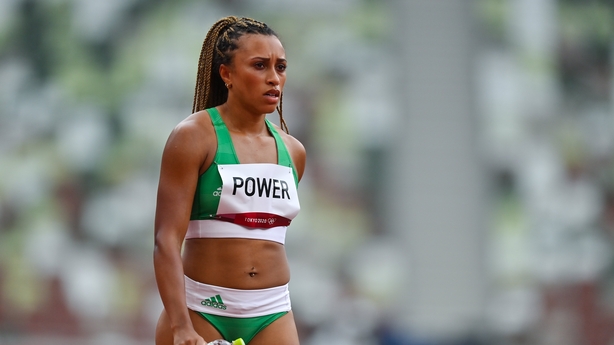 "I felt quite flat and the legs didn't go when I wanted them to go.
"I don't want to make it all negative because I'm so happy to be here but I was so sure I was ready to run my best today. I felt in the perfect mindset and I'm just kind of confused why my body wasn't able to produce that."
Siofra Cleirigh Buttner ran 2:04.62 in her heat, which was won in a time of 2:01.42 by Raevyn Rogers of the United States.