Family ties have a rich history at the Olympics. At the 2016 Games, 36 sets of siblings competed in Rio, and few captured the imagination quite like the rowers Paul and Gary Donovan.
The Williams sisters and Murray brothers brought added interest to tennis, Alistair and Johnny Brownlee dominated the triathlon and Estonian triplets Leila, Liina, and Lily Luik competed in the women's marathon.
This time round we had the Walsh boxing siblings, Michaela and Aidan.
Ireland's history of siblings, partners and cousins competing in track and field stretches back to 1908.
The Leahy brothers from Kilmallock, Pat and Con, both took park in the high jump, representing Great Britain and Ireland. A silver medallist from Paris 1900, where he also won a bronze in the long jump, Pat finished ninth in the qualifying so didn't advance to the final, unlike his brother Con, who went on to win silver.
At the same Games, twins Jack (discus and hammer) and Denis Murray (100m and long jump), along with older sibling William (100m) all took part to mark the first time that three brothers had represented Ireland or Britain at the Olympic Games in any sport.
The family trait has continued since then but, in the modern-day Olympic Games, siblings have mostly competed in team events, or operated in different sports entirely.
One notable exception, however, came in 1980, when Raheny brothers Dick and Pat Hooper, took part in the Moscow marathon.
---
The Raheny Shamrock pair not only made a bit of Irish history, they also broke new ground in Moscow.
It was the first time two brothers would compete in an Olympic marathon, though this claim to fame was aided by the boycotting of the Games by 65 countries – most notably the USA - largely in response to the Soviet Union's invasion of Afghanistan.
Japan was among those countries that declined to participate, meaning brothers Takeshi and Shigeru So would have to wait until Los Angeles for their family moment, where they finished fourth and 17th respectively.
The Hooper brothers were beginning to make names for themselves prior to Moscow. Both had competed in the 1978 European Championships and by 1980 had carved up the previous three national championships - Pat's 1979 success sandwiched by Dick's gold performances - with Pat's win an illustration of their dominance at the time.
"We kind of hatched a plan, go for the one-two, then it was down to the best man," recalls Dick.
While living under the same roof, different programmes meant they often did their own thing, combining forces on occasions for the long, more gruelling runs.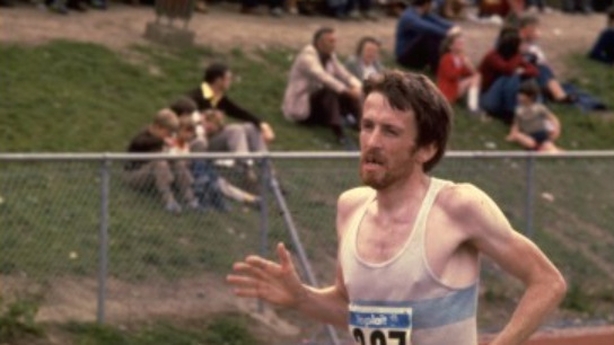 "We talked about it a lot," says Dick who regularly racked up more than 160 miles a week in training, where the meandering and scenic route from Raheny to the Central Bank in Dublin city built up belief and resilience.
Pat's training routine often included a 21-mile training run on a Friday, 24 miles on the Saturday and 27 miles on the Sunday. "Not many runners could hack that," he remarked a few years ago. "And still can't."
Similar to Tokyo 2020, there was great doubt whether the 1980 Games would take place at all given the withdrawals by so many countries, with Ireland leaving it late to decide to travel.
The marathon course was an out-and-back route along the Moskva river in stifling conditions. Ultimately, neither brother was overly pleased with how the race panned out. Dick slipped past his older brother at around the 15km mark, crossing in just under two hours and 24 minutes, Pat finished four places behind in 38th.
Pat Hooper was an Irish long-distance runner who died in 2020. Along with his brother, he competed in the 1980 Moscow Olympics, and features prominently in the 1981 Soviet doc "O Sport, You Are Peace!". Amazing to capture that experience, and with that incredible farmer's tan! pic.twitter.com/LHCYbXAfh6

— Seán McGovern (@SeanMcGovernX) January 1, 2021
East Germany's Waldemar Cierpinski moved into the lead with around 6km to go and would retain his Olympic gold, though he was one of the many athletes implicated by East German track and field research files for involvement in the state-sponsored doping programme.
Pat reflected on being in Moscow too long beforehand – he spent three weeks in Russia whereas Dick only arrived less than a week before the event - and going a little off the boil, while Dick, having gone there with ambitions of a top-12 placing, felt the enormity of the event.
"I think in hindsight the occasion got to me a bit. I put too much pressure on myself and I didn't feel I performed anywhere near where I could have."
The Hoopers' exploits on the day were featured on the official film of the 1980 Moscow Games (from 47:30 - 56:30)
Time has allowed a greater sense of appreciation of the unique achievement, and the sudden passing last year of Pat, an integral part in the growth of Raheny Shamrock running club and a permanent fixture at a wide range of athletics events throughout the country as a volunteer, has only added to that sense of occasion for Dick.
"I didn't give it a whole lot of thought at the time, but when I reflect on it now, I'm very proud of it and it's in the history books," he said.
"Especially with Pat being gone now, it makes it more poignant."
Dick channelled the disappointment of the Moscow Games to win the inaugural Dublin marathon two months later.
With an Olympics under his belt, and as fit as he had ever felt, expectations were high travelling to the 1984 Games, but what followed was an even greater sense of deflation.
The Irish sporting public fondly remembers John Treacy's silver medal and the late Jerry Kiernan's fantastic display in finishing ninth, but less so perhaps about the third Irish runner that day
I was on the verge of quitting. I didn't want to come home I was so devastated over the whole thing
While there were less than 10 seconds between Kiernan and Hooper prior to the Games, it was a 12-minute gap in LA and a 51st-place finish that left more questions than answers.
"I was on the verge of quitting. I didn't want to come home I was so devastated over the whole thing."
He licked his wounds and his Seoul performance vindicated the decision to compete in a third Games, though looking at his career through an Olympic prism would be grossly unfair.
The Dubliner competed four times in the European Championships, won the Dublin marathon on three occasions – he also finished second, third, fourth, and fifth – and ran half of his 42 marathons in under 2:20.
Notably, he finished all 42 races.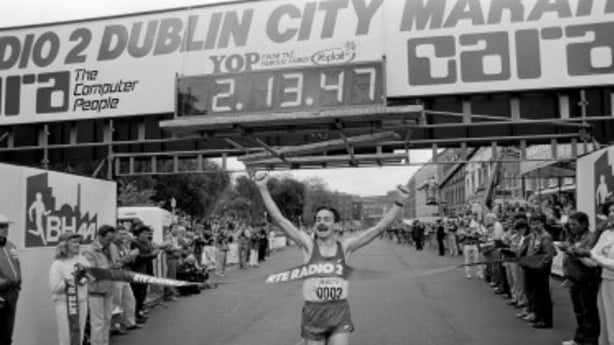 Irish fortunes in the marathon have trailed off significantly since the 80s for a number of reasons, and Hooper was involved in the creation of the Dublin Marathon Mission, a joint initiative between the Dublin Marathon and Athletics Ireland, to try to lift Ireland's dwindling elite marathon standards
"It has almost achieved its purpose in that is has raised the popularity of the event again, bringing people who should be competing in the event back into it," he says.
"The Marathon Mission came into being as the top runners were not running it and nobody was breaking 2.20 anymore, despite the fact they could qualify for major events, nobody seemed interested. The tide has turned on all that."
Hooper feels strongly that Ireland can challenge for European silverware. The Olympics is a significant jump, but Fionnuala McCormack's top-20 finish in Rio was a boost to everyone involved in the sport.
Hooper returned to the Games in 2016 as a coach to assist Mick Clohisey, the club's third member to compete in the Olympic marathon.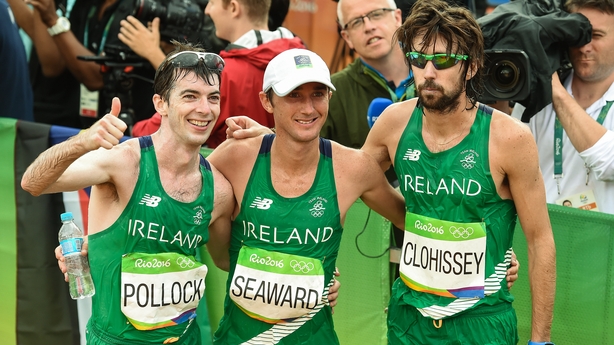 Fatigue, a foot blister and a debilitating virus meant Clohisey was unable to give a true account of his ability, but it reinforced to Hooper, not that it was needed, that a coach's role cannot be underestimated for such a demanding event.
"You can look across an Olympic field and think, 'Jesus, I could finish last here'. Everybody is so good. You need somebody there to convince you. A coach is so, so important.
"50% of Olympians underperform on the day and a lot of it is talking themselves out of it."
How will the athletes wearing the Irish singlets fare in Sapporo on the three-loop course, starting in the city's famous Odori Park?
Stephen Scullion is the highest ranked of the three Irish runners and getting closer to Treacy's long-standing national record, while Kevin Seaward and Paul Pollock have banked the experience from Rio.
In the women's field, the contrast couldn't be any greater between Fionnuala McCormack competing in her fourth Games alongside Olympic debutant Aoife Cooke.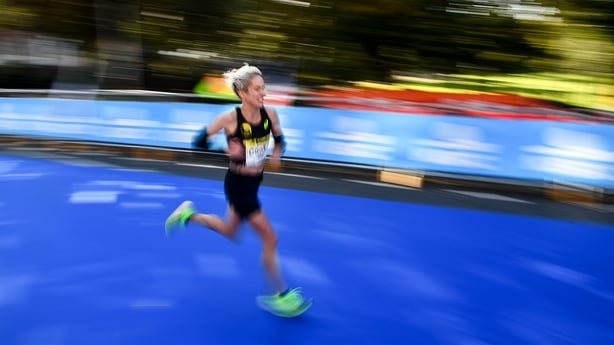 Cooke took four minutes off her PB in winning the Cheshire Marathon in April and in doing so became the fourth-fastest Irish woman in history behind Catherina McKiernan, McCormack and Carey May, and ahead of childhood hero Sonia O'Sullivan.
Depending on the racing conditions, Cooke believes she can emulate McCormack's performance five years ago and deliver a top-20 result. McCormack too will have lofty ambitions having lowered her PB to 2:26:47 two years ago.
"It's impossible to gauge what kind of shape they are in because of the lack of races in the last 12 months," says Hooper.
"Seaward is always solid and good in the heat. My gut feeling is he could run well, but it all depends on what kind of shape they are in.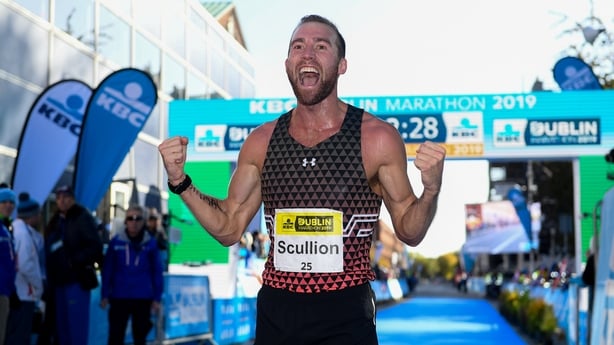 "Scullion is a superb marathon runner, excellent at pacing himself. As is Seaward, but Scullion has that bit more power."
The World Athletics rankings of the entrants offer realistic expectations. Scullion, having broken 2:10 in London last October, is ranked 57th of the 115 runners set to start, 11 places ahead of Seaward, with Pollock 79th.
McCormack (37th) and Cooke (68th) have it all to do to in a field of 89.
While the decision to move the race 800km could mean a difference of around five or six degrees, heat and humidity will still be a major factor. Hooper feels this provides the Irish contingent with real opportunities.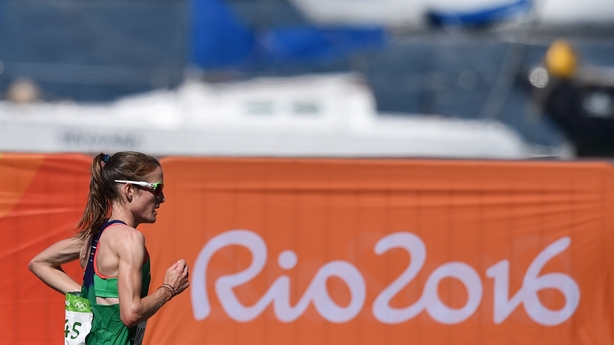 "It gives our athletes, if they approach it right and get the most out of themselves on the day, the best chance of a higher placing.
"If the conditions were absolutely perfect, the athletes would run fairly close to their best time. Throw in the heat, the pressure, maybe a tough course and that 50% will underperform, there is an opportunity then for someone to creep into the top 20, who maybe time-wise, shouldn't be there.
"I think that's what makes the Olympics really exciting."
Hooper is of course speaking from experience. In 1988 he was ranked 52nd of the 118 starters, but finished 24th.
---
Years of sacrifice and sheer bloody-mindedness are non-negotiable for elite marathon runners, and the quintet need only reflect on Pat Hooper's journey for further inspiration.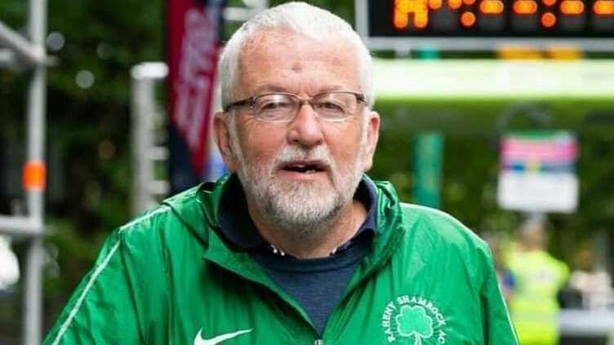 Having never won an underage running medal, his breakthrough was a long time in the making.
Last October, Pat was laid to rest wearing an Olympic tie, a reminder of the rewards for complete dedication and sacrifice.
"Making the Olympics was an amazing achievement for him, something he was rightfully very proud of," said his brother. "By his own admission, he wouldn't have been the most talented of athletes, but he worked so hard.
"Through sheer stubbornness he made it. His achievement in getting there epitomised everything about the Olympic spirit."