After much debate, the Tokyo 2020 Olympic Games begin on Friday, a year late, amid strict Covid-19 prevention measures.
Ireland will have its biggest ever team of athletes at a Games - with members of the 116-strong team arriving in Japan over the past few days.
However, along with alarm among organisers, officials and competitors over positive Covid-19 tests for athletes staying in the Olympic Village, there remains widespread opposition to the games on the ground in Japan.
At the famous Shibuya crossing in downtown Tokyo, a busy hive of morning commuters crisscross the intricate network of junctions.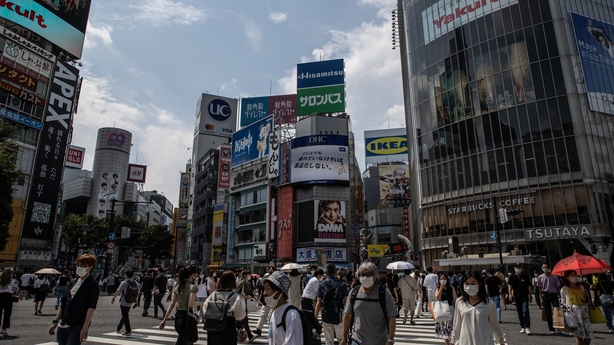 Neon signs tower overhead as pedestrians dodge motorists in a neatly choreographed dance.
Many hold umbrellas to keep off the worst of the searing sunshine, while others dab their faces with wet towels or flick fans to fight the heat and humidity.
In ordinary times 3,000 people cross here every two minutes.
But now only a few hundred footsteps find their way. The city of more than 37 million residents is quiet, suspended in a state of emergency, with coronavirus cases rising daily.
And the Olympics beginning in just five days.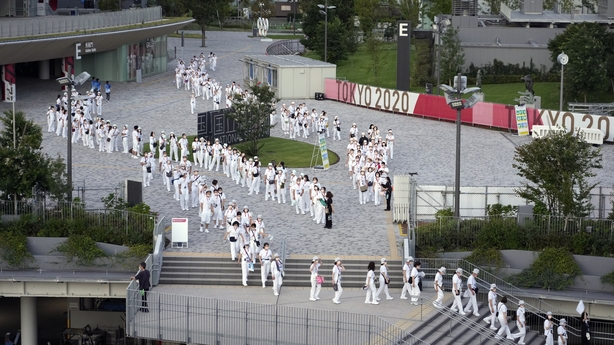 It wasn't supposed to be like this. Japan won the bid to host the Games back in 2013, hoping it would evolve its standing on the world stage, emerging newly confident under the leadership of then prime minister Shinzo Abe.
But the shadow of Covid-19 hangs heavy in the land of the rising sun.
"A lot of us here in Tokyo find it hard to believe that the Olympic Games are actually going ahead," says Koichi Nakano, a professor of politics at Sophia University in Tokyo.
"The Japanese people continue to believe and some, even now, believe that the games may still have to be cancelled halfway through.
"The conditions here show no sign of improvement and even if the medical system collapses, then under what name can you continue this event?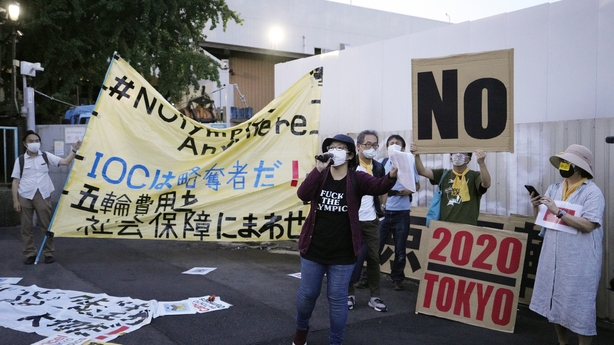 "When you see people needing medical attention? I think this is a very difficult situation that the organisers have put themselves in."
In his busy restaurant in Tokyo, Yusuki Aoi takes a break from chopping vegetables for his lunch service.
He's not happy that he's forced to close at 7pm each evening while the games go on.
"I can only think of it as bullying", he says.
"I'd rather have the Olympics cancelled than face the burden of being closed."
But the message from organisers is that the show must go on. Participants face hotel quarantine, constant Covid tests and mask wearing.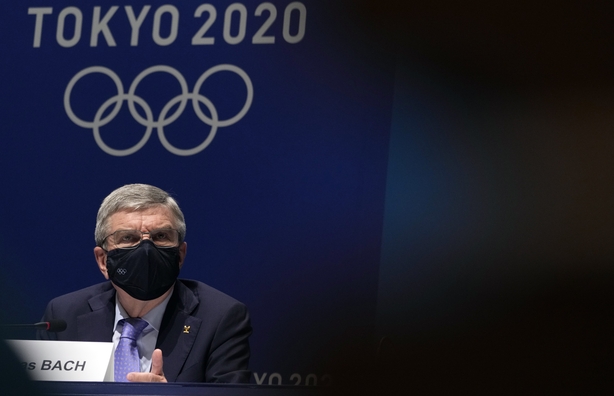 The idea is to keep the Olympics separate from the local population. And IOC President Thomas Bach (above) says it's a price worth paying.
"For the athletes the feeling will be very different," he says.
"Because they will know that billions of people around the globe are with them in their hearts. That they are supporting them. And that they are feeling with them."
Irish athletes are preparing at their base in Fukuroi.
Among them is modern pentathlete Natalya Coyle, who is competing in her third Olympics.
"I've settled in well," she says in front of the backdrop of the traditional Japanese hotel they call home for the week leading up to the games.
"It's pretty hot compared to Ireland but it's great to be here early to try to get acclimatised.
The Japanese people have been amazing so far and everyone in Fukuroi has been great."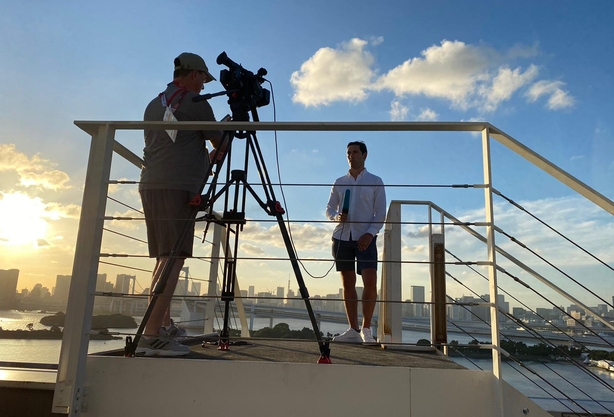 Canoeist Liam Jegou, from Ballyvaughan in Co Clare, says without family and friends to support them their focus is simply on performance.
"I've been here for a little more than a week," he says in a raised voice as the noise of the gushing water rapids on the Olympic course thunder past.
"The way it's working is we're pretty much in a bubble. The canoe slalom athletes are in a hotel quarantine, so we're in our bubbles in the hotel and we take a shuttle to the venue and we're just among ourselves.
"It's exciting to finally be here and see the set-up and finally be preparing for the big one."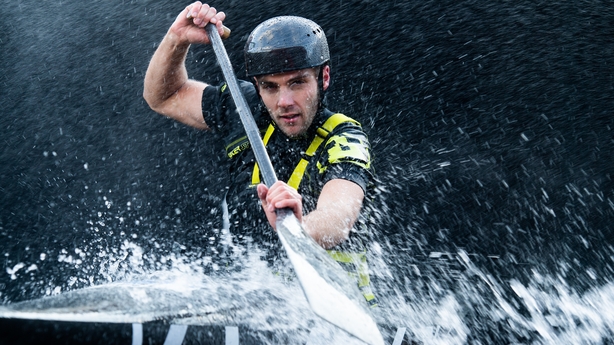 Despite positive Covid tests from some athletes in the Olympic village, CEO of the Olympic Federation of Ireland Peter Sherrard says the mood is good among the Irish team.
So far, he says, athletes are happy with the coronavirus safety measures.
"There has to be a high degree of discipline and that's very good to see even in a hotel where we're exclusively based," he says over Skype from the reception of the team hotel.
Another flight incoming ✈️ 🇯🇵 #TeamIreland

✅ Rugby Sevens
✅ Science & Medical
✅ Judo
✅ Media#Tokyo2020 pic.twitter.com/yLcgf3dO1i

— Team Ireland (@TeamIreland) July 18, 2021
"There's daily salivary antigen testing, PCR testing and that does give a sense of security.
"But it's always in the back of people's minds that it could see them removed from competition. So there's a real sense of keeping focus and keeping their distance from others."
Keeping their distance and staying the distance will be equal challenges at the re-arranged Tokyo Games which begin with the opening ceremony on Friday.
Organisers admit it's impossible to keep the games virus free.
Their hope now is for a safe and successful games. But after the year we've had, many people will welcome the sporting escape.
And perhaps, fingers crossed, an Irish medal or two.