"I don't see why, if I'm fighting 100%, I can't go out on the day and take home that gold medal and become Ireland's taekwondo Olympic champion."
It's clear that Jack Woolley didn't carry any trepidation in his luggage on route to Tokyo. Those words were back in March when the 22-year-old Tallaght native was among the first Team Ireland members confirmed for the Games, having qualified all the way back in December 2019. More significantly, he will be the first Irish athlete to participate in taekwondo at Olympic level.
And 'the day' he spoke of is now no longer a speck on the horizon in the Land of the Rising Sun. On Saturday, Woolley will enter Hall A at the Makuhari Messe venue alongside 15 other taekwondoin who all have the ambition to win gold in the men's 58kg category.
Given the taekwondo tournament will all happen within one day, by the close of play on Saturday, he will know his fate and whether he will be a medalist or better.
Woolley arrived in Japan alongside his long-time coach Robert Taaffe on Saturday, 10 July and the two have been getting well acclimatised as the day of reckoning approaches.
"The hotel facility is where the Irish rugby team stayed during the Rugby World Cup, so it was vetted in advance by them and Team Ireland Olympic followed up and went to the same place and I think they got it right," Taaffe tells RTÉ Sport of their main base.
?????? pic.twitter.com/LLshIxMZ7l

— Robert Taaffe (@roberttaaffe) July 9, 2021
"It's well removed from the hustle and bustle of the city and it's giving us just enough time to acclimatise to get settled in before we go to the athletes village.
"I think we're already acclimatised. We were busy before we got here. We went to a holding camp in Fortaventura, then we went to a holding camp and tournament in Mexico and a lot of the weather temperatures were similar or in fact hotter."
While Taaffe admits the year-long delay of the Games felt like "a bit of a blow" initially, the extra 12 months has been a good thing for Woolley, who had barely missed out on Rio 2016 qualification by one kick.
In the overall scheme of things, I think it's an advantage that it's been put back a year
"The reality of it is that Jack got an extra year training, an extra year of progression. He's a year bigger, he's a year stronger," says Taaffe, who is also head coach at South Dublin Taekwondo.
"In the overall scheme of things, I think it's an advantage that it's been put back a year. We went to strategic competitions, we went to strategic training camps. We took that year and really used it whereas some of Jack's closest adversaries have only qualified in the last two or three months.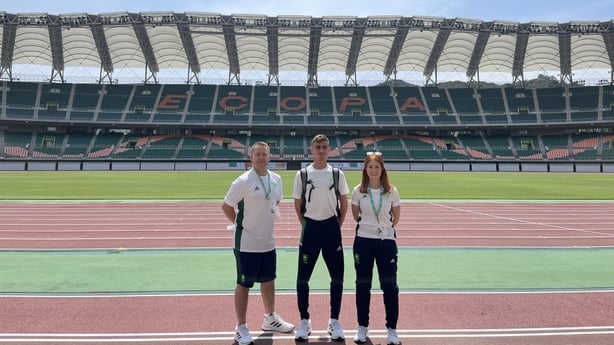 "I think all things considered, it was a bonus and that's definitely the way we've managed it internally with our mindsets and preparation that it's not a setback. We're going to treat this as an absolute opportunity to be taken."
That extra year of preparation had come in the wake of the earlier four-year body of work put in place in the wake of Woolley agonisingly missing out on Rio, with a move to their own Tallaght facility proving key in providing more dedicated training time.
"We spent a lot of time and energy looking for a training venue of our own. We identified a place and went through the rigours of getting planning permissions, fire certificates and disabled access and we had a place where we could go in 24:7, train there first thing in the morning before work or school or college and after hours after we've finished our own personal lives, we could come back there and train in the evening," Taaffe explains.
Taekwondo competitor @jackwoolley_tkd on realising his potential in being selected to compete for @TeamIreland at @Tokyo2020 #rtenews #rtesport pic.twitter.com/8GqR5qf16D

— RTÉ Sport (@RTEsport) March 18, 2021
"So what Jack has had between Rio and this current Olympics in Tokyo was that he had a much greater facility, all the equipment that he needed to get that step forward. We were able to invest in it.
"His training partners that we have put around him have all improved because of this. In the past, it was just me and Jack. He was a young 17-year-old and me or Niamh Buffini as coaches.
"So what we did then was really try to put every little improvement in place whether it was the facility, ancillary training which he got out of Sport Ireland, basically leaving no stone unturned to ensure that he had the best of what we could possibly provide within our resources."
Of the 16 competitors in the 58kg category, only one - Australia's Safwan Khalil - has past Olympics experience and Woolley is among the seeded athletes, with the draw for the opening round set for Thursday.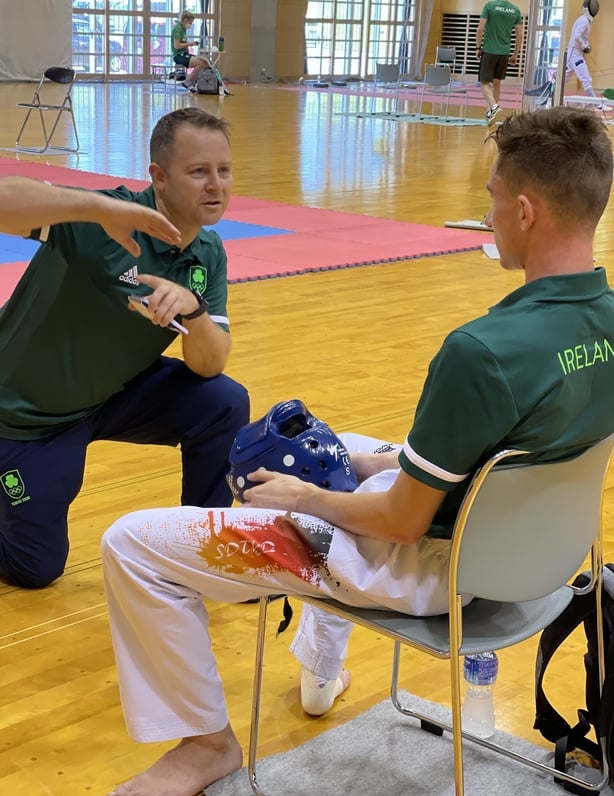 "We're familiar with everyone in the draw. Jack's fought quite a few of them," says Taaffe, adding that the seeding system means they have a fair idea of the pathway barring unforeseen circumstances like late withdrawals or injuries.
"But at this stage we have a pathway. We know who we think he's getting in fight one, we know who we should get in fight two. We have assumptions of who we will get in fight three and assumptions of who we'll get in fight four.
"Based on our knowledge, Jack's abilities, Jack's track history and statistics, we have it well worked out the pathway of who to expect."
Games ready ??

Jack Woolley competes in the -58kg event in Taekwondo on Saturday 24 July ?? #TeamIreland #Tokyo2020 #NothingInOurWay

?? @jackwoolley_tkd pic.twitter.com/Y8cQz32I0L

— Team Ireland (@TeamIreland) July 21, 2021
No one knows more about his track record and abilities than Taaffe given how long they have known each other.
Having followed in the footsteps of his older brother who also took taekwondo lessons, Woolley fell in love with the sport when he began participating on his sixth birthday at a local club. Soon afterwards he and his brother moved to the same club as his coaches Taaffe and Niamh Buffini.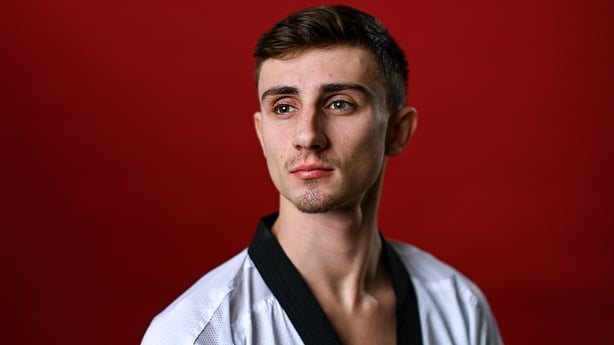 "Jack and I used to train in the same club. I was an athlete and Jack's other coach Niamh was also an athlete," Taaffe explains.
"We connected there first where we trained alongside Jack and his brother and many of our previous mentors.
"Jack started to follow our lead and in 2008 both Niamh and I decided to attempt to form a club in the heart of Tallaght, which became South Dublin Taekwondo, with the ambition to start a competitive sports martial arts club which would enhance our own sporting abilities, but which also had the depth of the recreational martial arts facilities that most taekwondo clubs in Ireland would focus on."
Woolley made a move to their club mid-2009 and the raw materials were evident early on, according to Taaffe.
"He had massive potential," he says of his early impressions of a younger Woolley.
"He's super flexible which is one of his key assets. His commitment to training is second to none. He always wants to be the best in the room - and we have been in some pretty big and impressive rooms.
"And if he's in a room on his own, he wants to beat himself. He's carried that with him since he was a child and it's really stood to him. So we saw that he shone and we made a decision to bring away to tournaments that no one else had really gone to and with a bit of time he started to make an impact."
Successes since then have included over 50 world ranking medals as well as a bronze at a Grand Prix in 2018.
Allied with the aforementioned inner drive, it could propel him into medal territory. But Taaffe also feels the Dubliner's journey will have untold benefits on growing taekwondo and other martial arts in Ireland and producing the next Jack Woolleys off the back of increased enthusiasm since London 2012.
Taaffe, who discovered taekwondo as a seven-year-old back in 1989 during a decade when martial arts had made pop culture waves via films like The Karate Kid, has already got a taste of the growing interest levels in the world taekwondo form of the sport since Woolley booked his place in Tokyo.
"When Jack qualified first, the phones were jumping off the hook but these days it's social media, so a lot of the clubs and our national governing body were contacted on the likes of Facebook, Instagram or Twitter," he says.
"People wanted to get their kids into martial arts. In more recent times again, where the official announcement was made that Jack was on the (Irish Olympic) team which was another milestone, every time there is an announcement or a large bit of media, there is a spike in the interest and an exponential increase in people's interest.
"We have close colleagues in not only taekwondo, but in other different martial arts who have noted the positive spike in interest, recruitment and retention, and we are delighted to see the support shown to us from other martial arts in Ireland as this exposure proves beneficial to us all in the emerging martial arts network in Ireland."
And should Woolley become Ireland's first medalist at Tokyo 2020, one can only imagine the impact that will have on interest levels. Saturday, 24 July will surely have a big bearing on that.
Follow all the action from Tokyo 2020 with our 24-hour coverage on RTÉ.ie/sport and the RTÉ News app, watch live on RTÉ2 or RTÉ Player and listen to updates and live commentaries on RTÉ Radio.
We need your consent to load this YouTube contentWe use YouTube to manage extra content that can set cookies on your device and collect data about your activity. Please review their details and accept them to load the content.Manage Preferences