Meg Ryan didn't find out until comparatively late in the day that she would be heading to Tokyo later this month.
In fact her place was only officially confirmed last Friday, although she had been given a heads up a few days earlier.
She'll be one of just two Irish gymnasts heading to the games - along with European gold and World bronze medallist Rhys McClenaghan - but it hasn't been the only thing that she's been working towards this year.
For most of us doing the Leaving Cert is the most stressful year of our lives, but Ryan had to keep herself sharp for a potential call-up to the Games for Team Ireland on top of that.
When North Korea withdrew from Tokyo 2020 in April, athlete Kim Su Jong vacated a space. But the country didn't officially confirm their decision to the International Olympic Committee until early June and it still took nearly a month after that for the Cork athlete to be certain that she was going.
"I knew I was in that position [as a first reserve] and was training away regardless," Ryan acknowledges.
"But I wouldn't say I was confident that I was going until word started going around that North Korea was pulling out. I knew there was a gymnast who would have been going but was no longer going once they pulled out.
"I was waiting for them to confirm that and then there was still a good wait before I heard. So I was uncertain with it all as to why I hadn't heard if they were actually pulling out.
"People might think it would be hard to train for something when you know in your mind that it might come to nothing. I feel that I was good at putting all of that aside and just building up my routines, regardless.
"I had qualified for that reserve spot back in September 2019 so I knew from then that I would working on my routines and preparing for the competition, whether I was going or not.
"I had a good length of time to adjust to that mentally."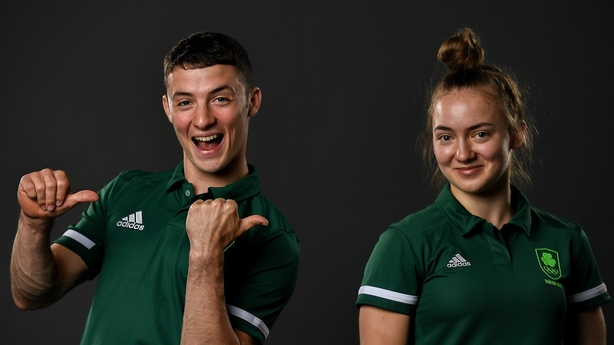 And there has been plenty to distract Ryan over the last nine months as she prepared to take her Leaving Cert at Christ King Girls' Secondary School in Douglas.
A testing year at the best of times, the presence of Covid-19 and the potential for exams to be cancelled had to be addressed early in the school year.
"We had constant exams through the year just in case the Leaving Cert didn't go ahead," says Ryan.
"It was quite difficult to balance. There were times when I got it into my head that I was doing too much study, and that it was taking from my training - or the other way around.
"I had to put one aside when I was doing the other, and then focus on the other one when I was doing that.
"It was a balancing act - it wasn't easy - but I got through it and I'm delighted to be done with it and to be able to focus on my training."
Ryan calls her own family "GAA mad" with her dad's side of the family having strong links to the Blackrock Hurling club and St Michael's football.
She was more interested in gymnastics though after first being exposed to it when she saw her older sister in a class at the age of four or five. From there, it was her passion
But she admits that the Olympics were never on her mind in those years.
"I don't remember ever thinking about the Olympic Games starting off and I probably didn't know what they were until 2012 when I watched them for the first time.
"Even then it never clicked that the Games are what I would be training for until I started entering more competitions. I was then selected for the Gymnastics Ireland national squad, and then the Olympic Ireland Start Squad.
"That was a huge turnaround. Even just the name - "Olympic Start Squad" - it became a bit more real and going through that pathway set goals for me.
"But when I was young it was all about enjoying the sport and loving what I was doing more than anything else."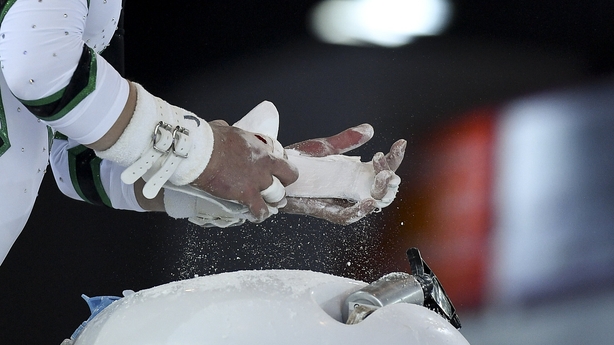 In reaching the Olympic Games it's clear that Ryan has reached the pinnacle of her sport.
As she began to become more and more successful in competitions she admits that she eventually had to start missing out on things.
But her qualification for Tokyo makes it all worth it in the end.
"Gymnastics is definitely a sport where there would be a lot of sacrifices," she admits.
"When you're younger you don't really realise you're missing out on things. The start of secondary school would be the age where a lot of people would quit so that they can go out with friends, or whatever it might be
"You either go one route or the other; you fully dive into it or you choose not to sacrifice all those things. You do give up certain things, like going out with friends, and I'd have a small circle of friends in the gymnastics world mainly.
"I used to do GAA when I was younger but I gave that up so I could focus on my gymnastics.
"So it was nice to get that confirmation [of qualification]. Everyone around me was so happy for me because they know how much I've given up in the past.
"It's made me delighted in that sense. Not that it was 'worth something' but that I got this out of it and it all came together in the end."