Carolyn Hayes and Russell White will carry Ireland's hopes in the triathlon at next month's Olympics after being officially selected for the Tokyo Games.
Hayes will compete in the individual women's event White will fly the flag in the men's event.
The triathlon events will run from the 26 to 27 July at Odaiba Marine Park, close to the famed Rainbow Bridge in Tokyo.
Hayes was late starting her qualification process but the 33-year-old Limerick doctor has made a remarkable late surge to achieve her Olympic dream.
---
Carolyn Hayes: I feel so lucky to be chasing this dream
---
"It is incredible to be announced as a Team Ireland member for Tokyo," she said.
"The whole journey has been a rollercoaster, emotionally and physically, especially in a sport with three different disciplines that you have to master.
"When I started I never thought that I would get to this level, but I just wanted to see how far I could go. Then things started to progress, I started to believe in myself more, and now I'm really excited to see what I can do in Tokyo."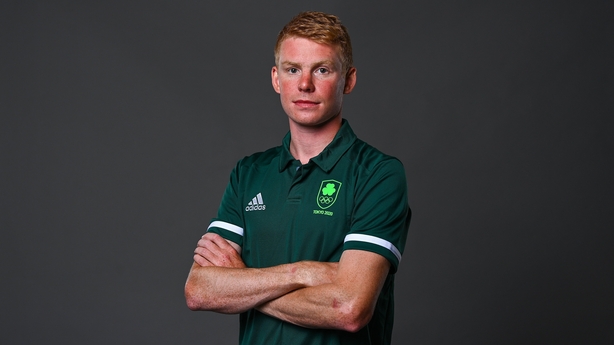 White secured his spot following a manic period that saw him line up in five competitions across five weeks in three different continents.
"I have always been a massive fan of the Olympics, it's always been the pinnacle of the sports that I have played, and it was always a dream of mine to get there," he reflected.
"It was an intense few weeks of competing, after my last race I was disappointed when I crossed the line, but by the time I got off the plane in Heathrow the next day a message had come in to say I was in. I was absolutely buzzing."