Team Ireland's Chef de Mission for the Olympic Games expects that close to 90% of the Irish contingent will be vaccinated before going to Japan.
Between athletes and support staff, there may be 170 in the travelling party for the 23 July to 8 August Games in Tokyo.
While some countries are vaccinating all of their party, Covid-19 vaccination is not mandatory in Team Ireland.
Amidst growing concern about the viability of holding the Games as Japan, where just 5% of the population is vaccinated, deals with the pandemic, Tricia Heberle told RTÉ Sport that their job is to keep the athletes focused, while other considerations are dealt with in the background.
---
Olympics chief insists Tokyo 2020 will go ahead
---
"Thomas Bach [IOC president] says a safe Games can be conducted in Tokyo in July," Heberle said.
"While we are not being naïve about hearing some of the noise, the best thing we can do is focus on the things we can control.
"We've spent a lot of time and there's a lot of expertise around the athletes that has them just focusing on the things that they need to do each day.
"We've been advising them not to engage in the speculation and the debate.
"They are not distracted."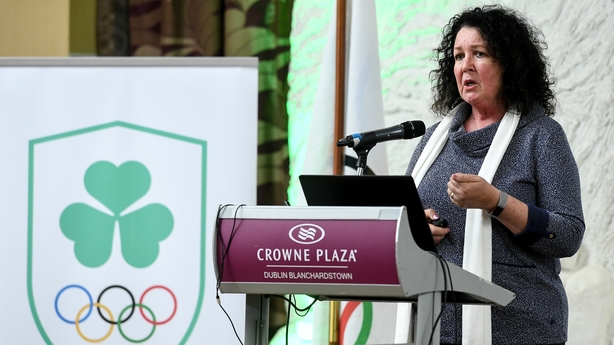 Asked if there was a moral dilemma involved given that many in Japan are against the Games going ahead, Heberle (above) said: "We have to give these things thought. I can't imagine what it's like in Japan.
"We have strong partnerships in Japan, with host cities so we get information every day.
"Right now, the focus is to recognise and respect what's happening, not be blind to it but also understand that we have many things every day that we need to keep doing until the appropriate group makes a decision on the games."
---
Should Tokyo 2020 go ahead? - The Irish Olympian view
---
Heberle also revealed how their vaccination programme is progressing.
She said: "We had our first rollout of the vaccine late last week, we'll continue to roll out on dose one across the next two weeks and then we'll look at the second doses coming into action.
"We can have a team of up to 170, potentially 100 athletes if all the sports qualify as we hope to and then a strong support team.
"Many people have already been vaccinated through the community rollout and some of our athletes are stepping up right now to get that vaccine, which will give us comfort, protection and ease some of the anxiety that our athletes were feeling.
"It's not mandatory, the IOC has made that clear. Our position is that we strongly recommend. We may well have athletes and staff members that do not want to take the vaccine.
"It's their right to have that decision.
"No one is forcing any member of Team Ireland to accept the vaccine but our position is one of strong recommendation.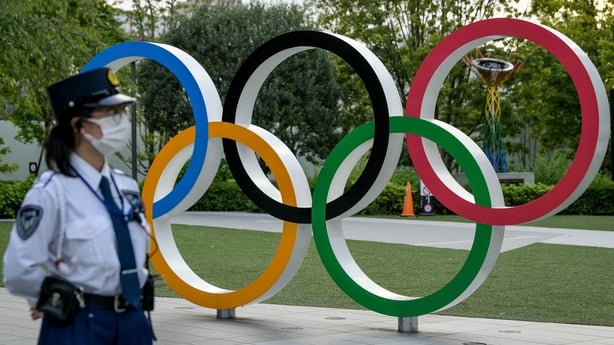 "We believe that is the best position around keeping ourselves safe as a group, and fulfilling our role in respect of going into the Japanese community.
"We've believed that we should not force this, it is not mandatory. There is a strong recommendation which is supported by good education and consultation so that people understand the benefits and the pros and cons.
"I can imagine their position [in Japan] and while I'm not familiar with how advanced their own vaccination rollout is what I am aware of is that many countries will have their full contingent vaccinated.
"We have to play our role.
"I would like to think we would be maybe around the 90% [team vaccination] mark but it is a confidential process."
---
Read next: Should Tokyo 2020 go ahead? - The Irish Olympian view
---