In 58 days' time, the opening ceremony for the 2020 Olympic Games will take place at the Japan National Stadium in Tokyo.
Or maybe it won't.
Japan is struggling with a fourth wave of Covid-19 infections, less than 5% of the country's population have been vaccinated and a recent opinion poll said over 80% of those surveyed believed the Olympics should be postponed or cancelled.
However, the IOC and local organisers continue to insist the Games can go ahead safely, even if the host city remains in a state of emergency at that time, and Tokyo 2020 chief executive Toshiro Muto today insisted that "things are properly being managed".
During a discussion on RTÉ Radio 1's Liveline today, three former Olympians gave their opinion on whether the Games should proceed.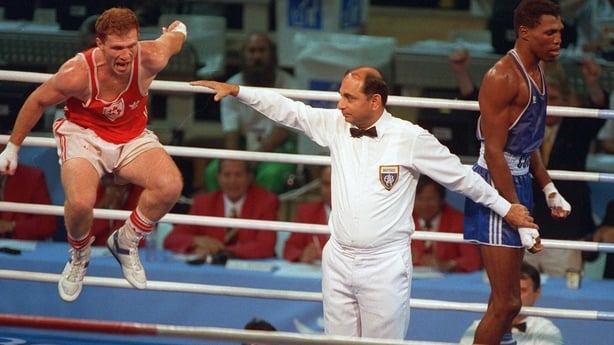 Michael Carruth, a gold-medal-winning boxer in Barcelona, said: "I don't want the Olympic games to be cancelled. But it's not looking good.
"You have to have sympathy for both sides here. Life is most important.
"The Champions League (final) is going on this weekend. The Europa League is being played tonight.
"Okay, the Olympics is a lot bigger than those two events, it's probably 100 Champions Leagues rolled into one, but you look at the athletes who have qualified and are still trying to qualify, the commitment, effort and time they are putting in to do that.
"It's a lifelong dream for most people.
"Our boxing team is supposed to go and qualify at the last event in the next two weeks. For it to be taken away from them would be an absolute disaster."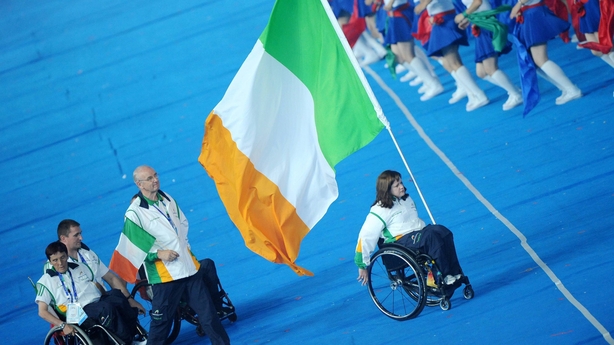 Six -time Paralympian and wheelchair racer Patrice Dockery believes the Games should be cancelled.
"This isn't a very easy decision," she said.
"But when you look at it in black and white, I think these Paralympics and Olympics should be written into the history books as not going ahead.
"This pandemic has been so hard on the world.
"Don't get me wrong, I'm a former athlete, I do understand, but I do feel they shouldn't go ahead. We need to protect everybody. The world needs to heal and get over this.
"My heart would break, especially for older athletes. It's very easy for me to say as a retired athetle but I would like to think I would look at the whole picture and take responsibility, say 'This isn't the best decision' for the world.
"One death is not worth it."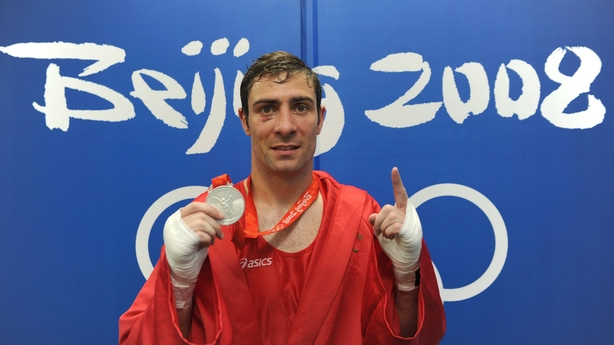 Kenneth Egan, a boxing silver medallist in 2008, said: "A call has to be made on it sooner or later. If it is going to go ahead, they have to let the athletes know how they're going to manage it.
"It's a horrible horrible situation the athletes are in. They have no control over it and that's the worst part.
"There are boxers there that have qualified a year in advance, and they're waiting and waiting, but it could be pulled out from underneath their feet. Pulling the rug at the last minute would be the worst thing.
"It's hard for the athletes but it's hard for the general population as well. If I was from Japan, and the numbers (of Covid cases) over there are astronomical, would I want an Olympic Games in my back yard?
"It's not just a sporting competition, it's a massive movement. Over 100 sports and over 100 countries. It's a massive undertaking for all those people to come together.
"I would love to see the Olympics go ahead. Let the athletes go over and compete. Get in and get out, as soon as you're eliminated or you win you're on the plane home. No socialising, no mixing.
"Is it going to be a real Olympics? There will be no-one cheering on the Irish when they get to the medal stages. But if I was in the Games, it wouldn't bother me if there was anyone in the crowd or not, as long as I was getting to compete, represent my country and try to win a medal."