World Athletics President Sebastian Coe is confident the Olympic Games will take place in 2021 but acknowledged that "they will look different."
Tokyo organisers and the International Olympic Committee are adamant the Games will start in July despite a fresh wave of infections sweeping the globe.
In recent days, some doubt has emerged, with Japanese cabinet minister Taro Kono admitting on Friday that "anything can happen" with regard to the games, while London 2012 organiser Keith Mills said today that in his view the Olympics were "unlikely to happen."
However, two-time Olympic champions Coe, who was appointed to the board of the IOC in July, is insistent that the games will go ahead.
And he argues that if any country is capable of hosting an Olympic Games in such trying circumstances, it is Japan.
"I don't think it will be cancelled," Coe told Sky News. "It'll be a challenge, we know. It's pretty self-evident. There will be adaptations.
"But look, of all the countries on the planet that really has the fortitude, the resilience and the street-smarts to see this through, it is actually Japan.
"I wake up as a federation president pretty grateful that it's Japan that's dealing with this and not some other places that I can think of.
I think the games will take place but they will look different
"So, I'm sure we will be there. I think there will be big issues around crowds and social distancing.
"Just think about the (Olympic) village, you've got 10,500 athletes, probably another 7,000 support staff in there and they're all probably wanting to eat at roughly the same time. And that's just a sliver of the challenge. So look, for the athletes, it will be a very different experience.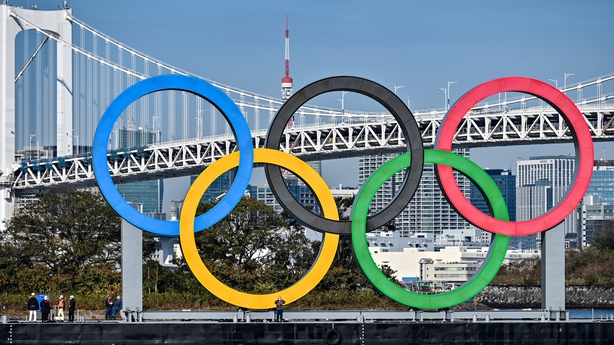 "But what do we have? We have two key ingredients. We have the broadcasters, we have the athletes that want to be there.
"We want passionate crowds in a stadium. But we also have to recognise that a very, very small percentage of people that watch the games are watching it in the stadium.
"I think the games will take place but they will look different."
However, this jars with the opinion of Mills, who says that were he on the organising committee, he would be thinking about cancelling the games.

Mills told BBC Radio Five Live: "Sitting here and looking at the pandemic around the world, in South America, in North America, in Africa and across Europe, it looks unlikely.

"If I was sitting in the shoes of the organising committee in Tokyo, I would be making plans for a cancellation and I'm sure they have plans for a cancellation.

"I think they will leave it until absolutely the last minute in case the situation improves dramatically, in case the vaccinations roll out faster than we all hope."

A state of emergency has been extended in Japan to combat rising coronavirus rates, while a recent news agency poll suggested up to 80% of Tokyo residents think the Games will be either cancelled or postponed again.