We're exactly 205 days from the start of the rescheduled Summer Olympics in Tokyo. 
Despite the rising Covid-19 cases worldwide, the Japanese Prime Minister Yoshihide Suga has, not for the first time, promised that the Games will be "safe and secure". More details will follow in the coming weeks as to how exactly this will come to pass.
For athletes it's a case of continuing with their preparations for the Games - all a means to an end to what will be "the little light at the end of the tunnel" in these challenging times.  
We need your consent to load this SoundCloud contentWe use SoundCloud to manage extra content that can set cookies on your device and collect data about your activity. Please review their details and accept them to load the content.Manage Preferences
That quote came from athlete Ciara Mageean when she spoke on RTÉ's Today programme. The Portaferry native has already booked her Olympic ticket and while she is keen to stress that "you have to keep your sights on what you can control and that is each day's training" she did admit the disruption caused by the Games being pushed back by a year was difficult. 
"Last year was meant to be the Olympic year and 2019 was the pre-Olympic year. I had a fantastic 2019. I felt I was in an upward tangent, with forward momentum and energy going into 2020. And then we had the constant changing of the goalposts.
"We plan a lot of our lives around sport, while we also put a lot of other things on hold. Whenever the goalposts change it can be completely heartbreaking.
"I was meant to be going to Portugal for a training with the team to get away from the cold weather. That had to be cancelled, Whenever things change last minute it can be a bit of a blow. We have to be resilient and focus on what we can control.
"That said, We are all human. I found the first lockdown pretty difficult. I couldn't see my family or my boyfriend. I found that hard as I'm a family-orientated performance. I was worried for family members who work on the frontline."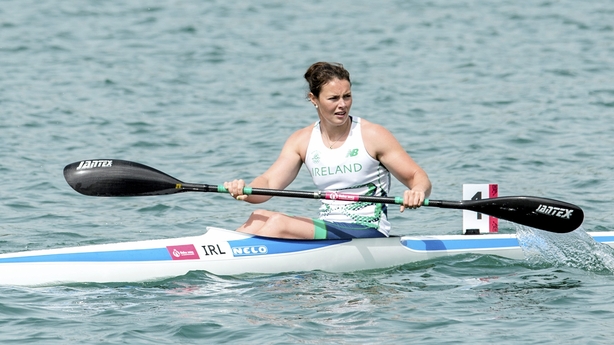 For canoeist Jenny Egan, her focus is on the Olympic qualifiers in May. And while she may allow herself to visualise what it would be like to represent Ireland this summer, such thoughts will not be a distraction in her quest to qualify.
"Training is geared towards those qualifiers, so at the moment it's a case of controlling the controllables," she explained to Philip Boucher-Hayes. 
"There is a process to be undertaken in achieving my short-term goal of being ready for the qualifiers. Training is planned towards May. There are 14-16 sessions per week, two-to-three sessions per day.
"I am grateful for the support of the Canoeing Ireland, Sport Ireland and the Olympic Federation of Ireland. With all the upheaval, things have not been easy for them. For me at this time, it's a case of being resilient and staying positive."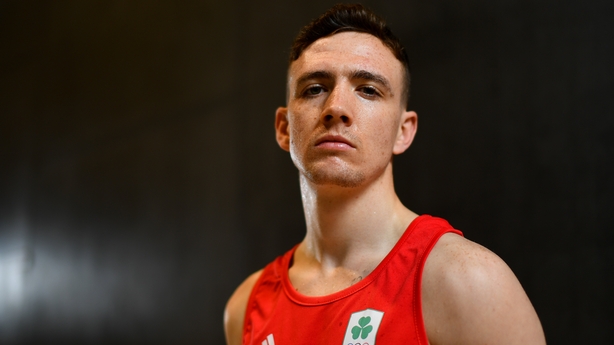 Boxer Brendan Irvine will be on the plane to Tokyo. He is currently training in Dublin. After competing in the Rio Games, his thoughts are fixed on sampling the Olympic experience again.
"I have visualised walking into the arena and getting ready to go into battle again. I was at Rio and I know what it was like."