In March, we had the expected news that the Tokyo Olympics would be pushed back a year. Now, there is the prospect of a scaled-back Summer and Paralympic Games in 2021.
Tokyo Governor Yuriko Koike said it may be necessary to stage a "simplified" Olympics next year due to the impact of the Covid-19 pandemic and that organizers were already discussing possible changes.
Koike's comments came after the Yomiuri newspaper reported that various options, such as mandatory coronavirus testing and having fewer spectators, were being considered by organizers.
John Coates, the head of the International Olympic Committee's (IOC) inspectorate for Tokyo, has said organizers had to plan for what could be a "very different" Olympics if there were no signs of COVID-19 being eradicated.  
Of course, nothing concrete is in place as of now, with Tokyo's organising committee preparing us for a Games that will be different.
RTÉ athletics analyst, David Gillick, would not be in favour a scaled-back event in Tokyo, but is also aware that "wanting the full show" would be risky against the backdrop of no cure or vaccine for the virus.
Speaking on 2fm's Game On, Gillick said: "We don't want this alternative of a streamlined Games considering everything that has taken place this year.
"In saying all that people are realistic and it does come back to the fact that we still don't have a vaccine. This is what is leading people down a road of these topics where people are coming out with sentences about streamlining. That's not what athletes what. We want a full Olympic programme but you got to factor in the year we are having right now.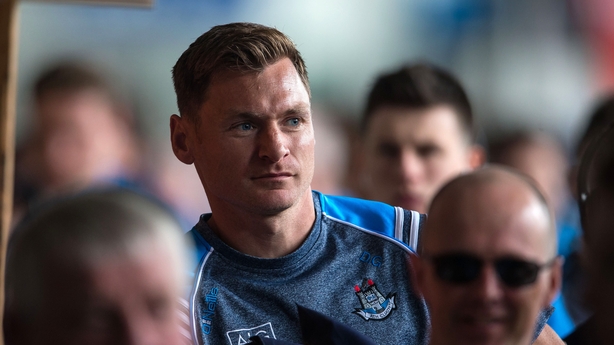 "The authorities will be looking at different scenarios, with plans A, B, C, D and E ready to go, because if the Olympics does not go ahead next year, there will be no Games. They are not going to put it back another year.  
"From an athletes perspective and a spectators perspective, we want to see the full show.
"In Tokyo, they want the Olympics to go ahead, even some form of the Olympics to go ahead in light of the restrictions.
"We are still dealing with the pandemic and we are going through the phases of opening the country here. The logistical effort of staging an Olympics - the amount of people involved - athletes, spectators, team personnel, the media - it's a huge operation. If the virus surges again, well then it's a hot-bed if you've got that amount of people in the one area.
"There is no harm in putting out the message now because we could be in a situation where tougher decisions will have to be made in a year's time. You've seen the devastation globally, we don't want any risks." 
Of course, the question of what scaled-back Olympics would look like is sure to concentrate minds, but Gillick feels that cutting sports from the Games is not the way to go.
"I don't think they could go down that route as that would be so unfair," he added: Which sports would be dropped? Would golf be dropped because it's a new sport at the Games? All Olympic sports deserve respect, competitors in the respective sports have set their sights on competing at the Games.
"I would not want to be in the room where such hard decisions have to be made.
"Also, will all events be behind-closed-doors, with just competitors and team personnel present and TV on hand to beam it around the world"