Olympic Federation of Ireland president Sarah Keane says that her International Olympic Committee (IOC) counterpart's assertion that the Tokyo Games cannot be postponed again beyond 2021 "makes sense".
IOC chief Thomas Bach told the BBC that 2021 is the "last option" for holding the delayed Tokyo 2020 Games, adding that postponement cannot go on forever as the world deals with the fallout from the coronavirus pandemic.
Speaking on RTÉ 2fm's Game On, Keane said: "I'm not surprised by that all. Certainly, we're planning on the Olympics taking place in Tokyo next year in 2021.
"That's the path we're on. But my own view is that, this is the first time the Games have ever been postponed.
"It has obviously been cancelled before and it does make sense to me that if it doesn't go ahead next year, it does make sense that it would be cancelled.
"Having said that, of course Thomas Bach was very clear to say as well that they are working towards the Games taking place next year.
"It's a mammoth task with all the different things that they have to consider and they are just going to have to work their way through a lot of those.
"There will be no decisions made anytime soon in relation to that, other than in terms of the planning that will take place for it to happen next year.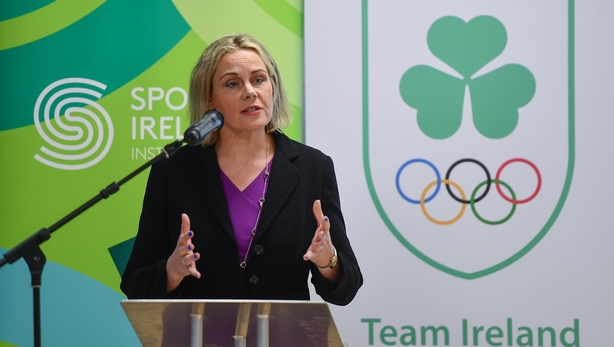 "But I'm not surprised by what he said, bearing on where we are now. If you said this to me six months ago, I would have been surprised but not in terms of the environment we're in at the moment."
The Swim Ireland CEO outlined the potential impact of the current situation on sports such as those within the aquatic sphere, in light of guidelines that are likely to come into place in regard to physical distancing and other measures.
"Talking to other nations, there is a definite belief that 20-30% of pool stock will go out of business and will never reopen, which is just massive," Keane said of the global situation.
"So that is a massive concern for the industry and we are part of an industry. Swimming is just not a sport or physical activity. It's part of an industry. So that without a doubt is a massive concern for us.
"The other side of it though is that we are trying to pull together all these protocols, templates and science around it to encourage people to say, 'Actually, you know what, we think we can do this but we've just go to do it differently.'"