Thomas Barr believes the postponement of Tokyo 2020 will have come as a relief to most athletes.
The International Olympic Committee confirmed on Tuesday that the Olympic and Paralympic Games will be postponed until 2021 due to the coronavirus.
The pandemic has severely disrupted athletes' preparations, with Barr forced to turn his living room into a makeshift gym.
But while the 2016 Olympian was initially disappointed by the decision to postpone, he fully supports pushing the Games back 12 months.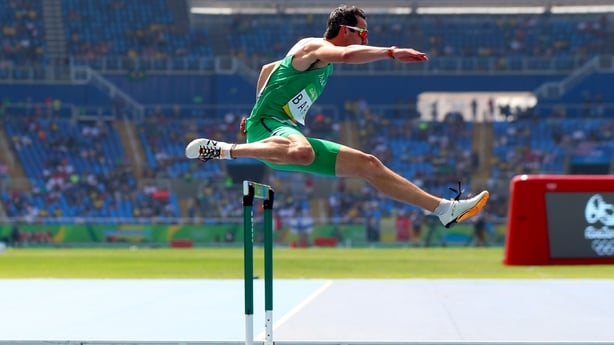 Barr told 2FM's Game On: "There was a lot of hype around this year and we've been working hard, trying to get everything right. For the rug to be pulled out from underneath, it is a little disappointing.
"When the announcement was made, I was told by my coaches we would take a back seat in training. I was like a lost sheep. My day-in, day-out, what we were working towards was gone.
"It's going to be there again next year. We pause for now and try and get over this strange time, then go at it again next year with the same gusto.
"To get through to the other side of this and have a huge event of sport, it will be a massive celebration.
"It would have been really disappointing if it was put on this year and people couldn't come or athletes were really strained with their training, not being able to prepare properly.
"My parents had bought tickets to go over and watch. If there was to be no audience allowed it would have been really hollow.
"This was 100% the right decision, all things considered. I'm not feeling bitter or sorry for myself. I am taking a lot of comfort in the fact there is safety in numbers. I'm not the only one going through this."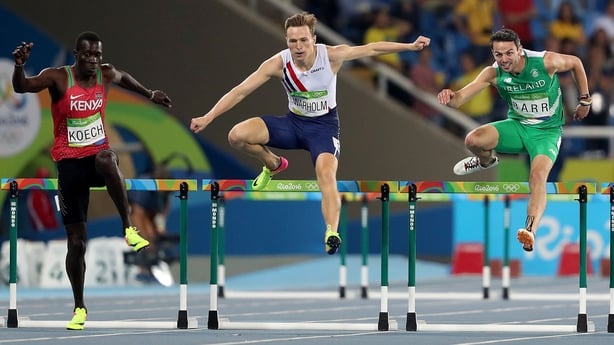 Despite the disruption to preparations caused by self-isolating, Barr felt he was in good shape ahead of Tokyo.
"We kicked the couches out of the sitting room and turned it into a bit of a gym," said the 27-year-old.
"We managed to get a treadmill, a weights platform, an Olympic bar and stuff like that. That was how we were training.
"Outdoors we were able to train in smaller groups. We had a couple of hill runs, we went to an industrial estate and did some longer runs to try and keep the legs turning over. But it was just becoming really difficult to try and train effectively while also trying to keep everybody safe and out of risk.
"That's where I'm feeling a lot of relief. We're not putting pressure on ourselves now to try and train at the capacity of an Olympic athlete, without any way of actually doing that. We were trying to stay away from people within the group, we didn't want to be putting our coaches or anyone else at risk.
"I was in good shape. I ran well at indoor season and would have been very happy if it had gone ahead. Training was going quite well for the outdoor season, which was around a month away, so I would have been quite happy to plough on.
"There is no reason why, if I can stay fit and healthy and injury-free next season, that I can't get into that same shape again.
"It's another year of experience I can put down, another year to work on things.
"It's a very strange feeling to be coming into summer and not looking at races but it's completely out of my control. I'm not going to dwell on the what-ifs."