Olympic Federation of Ireland CEO Peter Sherrard has said their view is that the Tokyo 2020 Olympics are likely to be postponed.
Canada has already said it would not be sending athletes to the games in 2020 and urged the IOC to postpone the games, while Australia have told their athletes to prepare for the games being held in the summer of 2021.
"Our view at the moment is that the games are likely to be postponed," Sherrard told Darren Frehill on Morning Ireland on RTÉ Radio 1.
"We certainly welcome that the IOC has already stated that they will put athlete safety first and have opened the possibility that the games can be postponed and they've given themselves a four-week window to do this.
"To a lot of people on the outside, four weeks seems like an inordinately long period of time. But there's huge complexity around this. There are 33 sport involved, there are about 11,000 athletes from 206 countries. There are media organisations from all over the world who have made serious plans.
"There's the Tokyo dynamic, the Japan aspect as well. It's a huge piece for them to get right and they do need a bit of time. I am comfortable with the fact that they've said that whatever decision decision they reach, athlete safety will be first. They're not going to do anything that will jeopardise the health and safety of our athletes."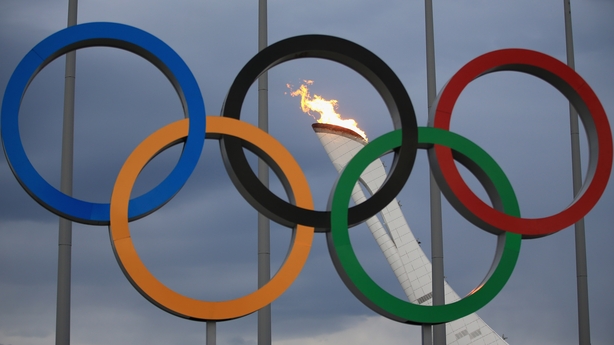 Sherrard added that athletes are hugely conscious of the situation that has arisen and many will have been forced to scale back their training in order to comply with social distancing guidelines.
"It's difficult but athletes do realise that there is more than just themselves. They walk and eat, sleep, drink among us and they can see, and are very, very conscious of the fact that this is completely unprecedented in our living memory and that they do have a duty to the rest of society to make sure they're examples of us all.
"A lot of them will have had to restrict their training to make sure they respect social distancing and it's a difficult period but we're determined to support them through that. We've had discussions with Sport Ireland in that as far as possible, we continue to deliver some form of normality for them at the moment.
"But those are only small things in relation to what is a war at the moment that both Ireland and countries internationally are having to face and obviously that has to come first."
In a statement, OFI President Sarah Keane added that they will consult stakeholders in preparation for a potential postponement decision.
"We have heard the latest update from the IOC regarding the Games, and we await in due course further information from them," she said.
We need your consent to load this rte-player contentWe use rte-player to manage extra content that can set cookies on your device and collect data about your activity. Please review their details and accept them to load the content.Manage Preferences
"However, we need to consider what's right for our athletes, coaches, federations and all involved in supporting the system in Ireland at this time. This does include considering if our potential Olympians can and/or should continue to engage in organised training for the foreseeable future.
"This may go against the grain of what they are used to doing day in day out, however at this time all options must be considered which we will do in conjunction with our Member Federations, athletes, Sport Ireland and other stakeholders. We can and are providing input into the IOC as the ultimate decision making body for the 2020 Olympic Games. However, we can make decisions in Ireland for the best of Team Ireland and all involved."
"Our National Federations, our Performance Directors and athletes have responded incredibly well in the face of the Covid 19 pandemic. On the premise that Tokyo 2020 will be postponed, we now need to get their input before taking next steps.
Sherrard said the Irish federation didn't have a "firm position" on their preferred alternative if the Olympics are delayed, whether it's a scaled down Olympics, or whether it's played later in 2020 or pushed into 2021.
"I'd be more comfortable leaving this with the international body because it's a huge decision. We will be engaging with our athletes to get their views. But I imagine a lot of people will be looking more towards next year if there was a decision to be made.
"But it's something where we need to talk to our athletes, our performance directors and get a better picture of their view before taking a firm position on that. That will happen in the coming days."
Elsewhere, Canadian officials will not send athletes to the Tokyo Olympics and have "urgently" called for the event to be postponed until 2021 due to the coronavirus crisis.
The Canadian Olympic Committee (COC) and the country's paralympic committee believe the Games should be pushed back on the grounds of public health.
Japanese prime minister Shinzo Abe told his country's parliament that a postponement would be unavoidable if the event cannot be held in a complete way because of the Covid-19 pandemic.
The Olympics has never been postponed or cancelled during peacetime.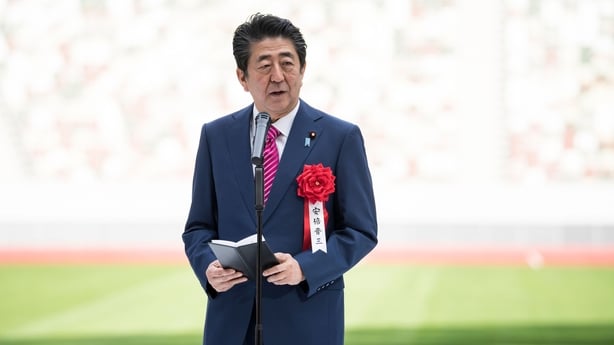 "The Canadian Olympic Committee (COC) and Canadian Paralympic Committee (CPC) have made the difficult decision to not send Canadian teams to the Olympic and Paralympic Games in the summer of 2020," read a COC statement
"The COC and CPC urgently call on the International Olympic Committee (IOC), and the International Paralympic Committee (IPC) and the World Health Organization (WHO) to postpone the Games for one year and we offer them our full support in helping navigate all the complexities that rescheduling the Games will bring.
"While we recognise the inherent complexities around a postponement, nothing is more important than the health and safety of our athletes and the world community.
"This is not solely about athlete health - it is about public health. With COVID-19 and the associated risks, it is not safe for our athletes, and the health and safety of their families and the broader Canadian community for athletes to continue training towards these Games."
Almost 13,000 people worldwide have been killed by Covid-19, according to the latest WHO figures, with cases in 187 countries, areas or territories.
The Australian Olympic Committee (AOC) has told its athletes to prepare for the Games being held "in the northern summer of 2021".
Australian Team Chef de Mission for Tokyo Ian Chesterman said in a statement: "It's clear the Games can't be held in July.
"Our athletes have been magnificent in their positive attitude to training and preparing, but the stress and uncertainty has been extremely challenging for them.
"They have also shouldered the burden of concern for their peers around the world.
"While there will still be much to work out as a result of this change, the timing will allow athletes from around the world to properly prepare with the hope the coronavirus crisis will be under control."
In response to growing calls for a delay over the Covid-19 pandemic, the IOC's now accepts the Games could be moved to a new date.
The IOC's executive board said it would now step up its "scenario-planning" to look at the different possibilities in what is an ever-changing situation in Japan and globally.
"The IOC EB emphasised that a cancellation of the Olympic Games Tokyo 2020 would not solve any of the problems or help anybody. Therefore, cancellation is not on the agenda," read an IOC statement.