Olympic Council of Ireland (OCI) president Sarah Keane says members would have 'severe difficulty' with Pat Hickey taking his seat on the board.
The OCI took steps to remove former president Hickey from their board in the wake of the ticketing scandal at the Rio 2016 Games, which ended in him being charged with ticket touting in Brazil. They did this by imposing term limits on board members, which would have ruled Hickey out.
However, the International Olympic Committee (IOC) insisted that he be allowed to sit on the national body as he is a member of their IOC board.
OCI President Sarah Keane explained that Hickey is entitled to sit on the board, but it seems as though he will remain 'self suspended', with Keane admitting she has had no contact with her predecessor since last April.
"The Olympic Charter applies to the 206 National Olympic Committees (NOC) and the charter provides that any IOC member is entitled to sit on their NOC board," she explained.
"We had difficulties about that because we do believe that term limits are good in terms of governance in that they allow fresh blood and fresh thinking and they help mitigate against 'ownership', because when people are involved in something for a long time it becomes a huge part of their lives and maybe something they don't find easy to step away from.
"Having said that, we do understand that as part of a wider movement, we do have to comply with the overall Olympic Charter.
"So from that perspective, we did change our rules back to comply with that. The IOC member in every nation, including ours, is entitled to sit on the NOC board. Entitled, but not necessarily having to - and I think that's something that might be important going forward."
Speaking to RTÉ Sport, Keane was asked did she see Hickey taking up his seat on the OCI board.
She responded: "The current executive has stated very clearly that they would have severe difficulty with that; they don't believe it would be in the best interest of our organisation, in the best interests of governance from a point of view for the term-limits - the length of time he has been here, rather than anything personal to do with him.
"That's our current stance and we'll have to see how that plays out."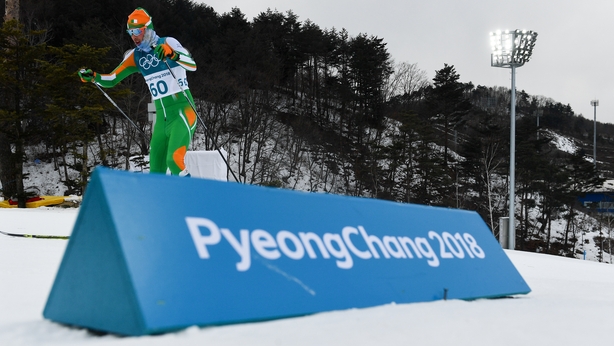 Keane, who took over from Hickey, has revealed that she hasn't spoken with her predecessor since last April.
The Swim Ireland Chief Executive - the OCI presidency is a voluntary role - is currently in South Korea at the Winter Olympic Games in Pyeongchang.
Ireland has a five-strong team at the Games and Keane says Ireland must do more to support its winter sports athletes.
"We have have Olympians here, it's the first time we've had five Olympians of A Standard so we really need to look at that," he said.
"They have received some support, but they're not receiving the same level of funding as some of our (summer) Olympians would and I think we really need to look at that going forward because we have some great talent here."
Watch Sarah Keane's interview with RTÉ on the Six One News on Monday, February 12 at 6pm on RTÉ One