Many great Olympic stories play out like an epic of Homeric proportions; Ireland's history at the Winter Games, however, reads more akin to a short-story scribbled by another Homer, he of the Simpsons variety.
That's not to say that the Irish have not made their mark at the winter edition of the Games, most notably when the sixth Baron of Wrottesley flew head first down the mountain and almost came home with a medal of bronze to add to the family riches.
That was back in 2002 at the Salt Lake City Games when the re-introduced sliding discipline of skeleton made the headlines back home, as Clifton Wrottesley secured Ireland's best ever finish at the Winter Olympics.
In bronze medal position after the first round, the flying Baron was slightly slower on his second run and missed out on the podium by a mere 0.42 of a second.
The Dublin-born, Eton-educated British peer currently dabbles in fine wines and protecting woodland areas.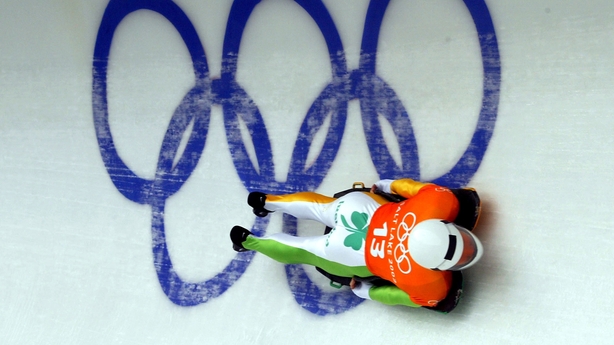 So really, the only Irish story that will ever surpass the above will involve a podium placing, and Ireland's other exploits thus far do not suggest that old 'Wrotters' has anything to worry about.
The Baron's feat followed the achievement of a man possessing no title, but two double barrels, as four years previous Patrick-Paul Schwarzacher-Joyce produced a very respectable 15th place in the combined downhill by virtue of staying upright on his skis all the way to the finish line in treacherous conditions.
An Irish Olympic yarn would not be complete, however, without Pat Hickey getting a mention, and the then OCI president caused a bit of a furore in Vancouver at the "snowless" Games in 2010 when it looked like the Irish women's bobsleigh team might get gazumped by the Australians, who were looking for a late inclusion.
"It would be outrageous if those girls were stripped of their accreditation and sent back home to Ireland," said Hickey at the time. "The country would go into a riot if that happened."
Needless to say, a compromise was reached and both crews were admitted to the Games as Aoife Hoey and Claire Bergin fulfilled their Olympic dreams, finishing 17th, or more importantly, two places ahead of the Australian sled.
Seamus O'Connor, to his credit, gave us endless entertainment at the most recent Games, four years ago in Sochi.
The then 16-year-old introduced an entire nation to the sensational snowboarding event of men's halfpipe and duly romped into the semi-finals, just missing out on a place in the elite final alongside the sport's poster boy, America's Shaun White.
So hopes are at least a little bit high for this year's Games, and again California-born O'Connor is back for more ollies and nollies, bones, bonks and booters as the now Olympic veteran, at the ripe old age of 20, looks to go one better in Korea.
Ireland's team of five comprises of O'Connor, alpine skiers Tess Arbez and Patrick McMillan, cross-country skier Thomas Westgaard and freestyle skier Brendan Newby.
The action gets underway on Wednesday with a couple of preliminary days ahead of Friday's Opening Ceremony, and all the best daily action can be watched here on RTE television on our nightly hour-long highlights show.
Five to Watch at this Year's Games
Lindsey Vonn
Having missed the Sochi Olympics due to injury, the former downhill gold medallist is returning for her fourth Games and looks set to compete in the downhill, super-G and alpine combined events in Pyeongchang.
One of the most decorated female skiers of all time, Vonn won three consecutive World Cups in 2008, 2009 and 2010, and went on to secure Olympic gold at the Vancouver Games.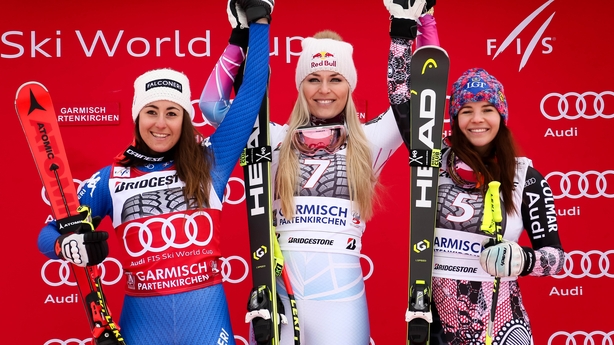 Vonn also took bronze in the Super G at the Canadian event and looked set to defend her downhill gold in Russia four years later before a run of injuries ruled her out.
Vonn debuted at the Winter Games back in 2002 where she competed as a 17-year-old, and her fourth Olympics coincides with a very welcome return to form as the Colorado-based 33-year-old has already clocked up three downhill victories in 2018.
The women's Alpine Skiing begins on Monday 12 February.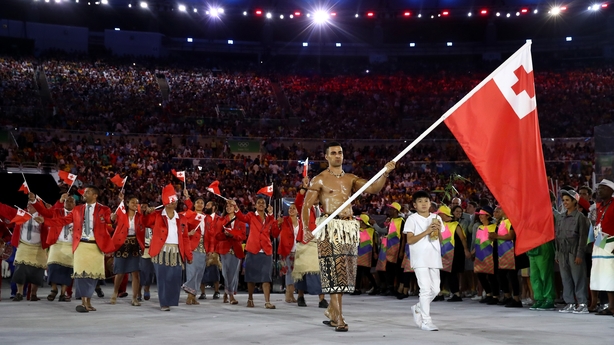 Pita Taufatofua
Paddy Barnes carried the flag for Ireland during the opening ceremony of the Rio Olympics, but even the brazen Belfast boxer would not have dared to strip down and oil up with the eyes of the world watching.
A task undertaken and executed in style by Tongan athlete Pita Taufatofua, who was competing in the taekwondo tournament in Brazil back in 2014, and the 34-year-old has now switched seasons and disciplines as he arrives to take his place in the cross-country skiing events in Korea.
Taufatofua quit the tropical island life and relocated to sub-zero conditions in Iceland to hone his skills and learn a new trade, eventually qualifying for the upcoming Games.
In between Olympics, Taufatofua lives in Brisbane, is a qualified engineer and also works as a model.
Only the second ever Tongan to reach the Winter Olympics following in the footsteps of Bruno Banani, who competed in the luge back in 2014, Taufatofua is the sole member of his national team at these Games, which essentially means he may have to, once again, carry the flag into the arena.
He wouldn't. Would he?
The men's cross country skiing starts on Sunday 11 February.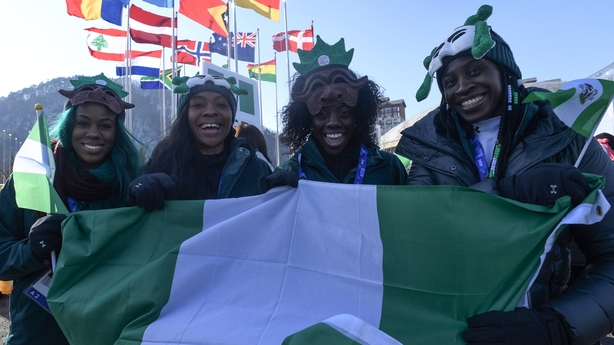 Nigerian Bobsleigh Team
Only two countries from Africa sent athletes to the Sochi Games in 2014, however, the continent is set to be well represented in Korea.
While Jamaica are, now, no strangers to the Games, with two women's bobsleigh teams heading to Korea, the Cool Runnings effect has moved from the Caribbean to the west African nation of Nigeria who will send their first bobsleigh team to the Winter Olympics.
Seun Adigun, Ngozi Onwumere, and Akuoma Omeoga will race for Nigeria and having achieved the qualifying standard, the trio are now dreaming of a place on the podium in Pyeongchang.
All three come from an athletics background and Adigun actually represented Nigeria at the 2012 London Olympics. Adigun will pilot the two-woman sled with either Onwumere or Omeoga in the brake position.
Nigeria and Ghana will both send athletes to take part in the spine-tingling skeleton, while Morocco, Togo, Eritrea, Kenya and Madagascar are all sending skiers to the Games.
The women's bobsleigh starts on Saturday 17 February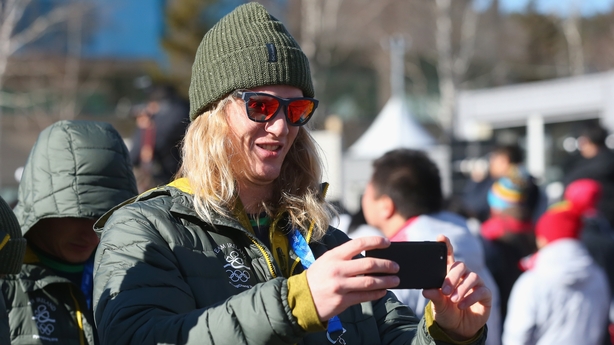 Brendan Newby
The formative years are always vital in the development of an athlete, or so they say, so the first two years of Brendan Newby's life, the county of Cork will claim, must surely have contributed to his eventual arrival onto the Ireland Winter Olympics team.
Not being traditionally known for its winter sports prowess will hardly hamper the Rebel county's enthusiasm for Newby, who was born and lived in Cork until he was two as his American father, Vann, taught Economics at the University.
The Newbys finished their stint by the banks of the Lee and moved to Utah, where Brendan, nicknamed Bubba, learned the ropes on the slopes and will now compete in the men's ski halfpipe in Pyeongchang.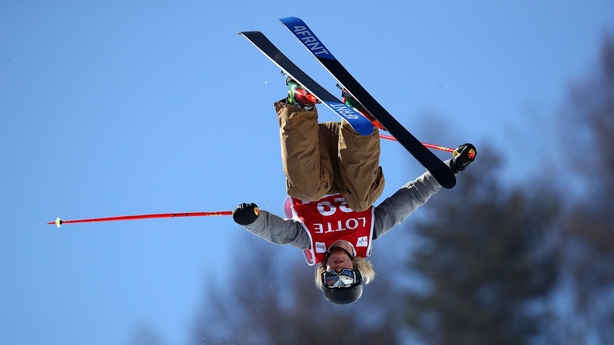 Newby had a tough few months in the build-up to the Games attempting to get inside the elusive top 30 in the World Cup, while also suffering a nasty – or perhaps gnarly – fall, where the 21-year-old smashed his hip after falling from 30 feet onto ice.
"It was stressful," admitted Newby.
But as his appearance and demeanour might dictate, Newby is raring to go and ready to give it a whirl in Korea.
"I'm so relaxed and stoked with everything now. I didn't sleep very much that week. But I'm sleeping like a baby now."
The Men's Ski Halfpipe event commence on Tuesday, 20 February.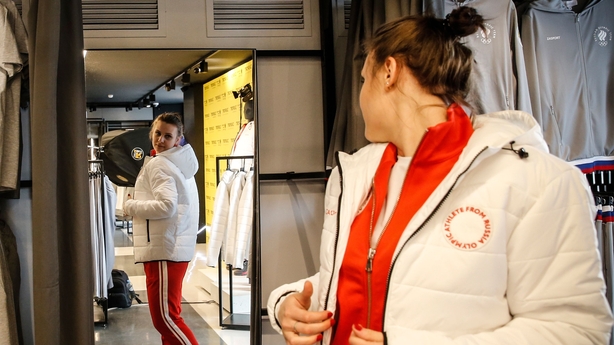 A Team By Any Other Name
There will be no Team Russia at this year's Games but a compromise of sorts has been agreed by the powers that be and a collective known as the 'Olympic Athletes from Russia' will travel to Korea.
The Russians will compete under the flag of the Games and their logo will have no flags or symbols of Russia, yet they will still be the third biggest team at the this year's edition.
The athletes have been instructed to steer clear of posing with Russian flags or emblems in public or on social media but it will be interesting to observe if a medal winner or two will want to savour their particular situation and flout that particular directive.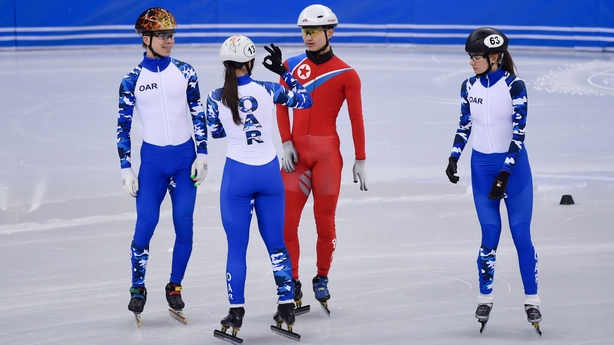 Another team that is set to draw plenty of attention is the Korea ice hockey team, which will send out a combined squad with players from north and south of the 38th parallel.
A noble gesture, no doubt, and hopefully a significant step toward peace on the peninsula. But spare a thought for those South Korean players bumped from the squad to make room for their northern neighbours.
Where's Pat Hickey when you need him?
RTÉ 2 will broadcast a nightly highlights show from South Korea, hosted by Clare McNamara. Live coverage of the opening ceremony will take place on Friday morning at 11am.