Boxing's place at the 2020 Olympic Games could be in jeopardy, warned International Olympic Committee president Thomas Bach.
The International Olympic Committee executive board has expressed its disapproval with the governance of AIBA, amateur boxing's world governing body.
Bach, speaking in Pyeongchang ahead of the Winter Olympics, read a statement featuring seven decisions, the last of which warned boxing could be omitted from the Olympics if AIBA's governance did not improve.
Boxing is Ireland's most successful Olympic sport and fighters like Joe Ward are seen as genuine medal contenders in 2020.
"The IOC reserves the right to review the inclusion of boxing on the programme of the Youth Olympic Games Buenos Aires 2018 and the Olympic Games Tokyo 2020," the statement read.
Bach said: "We are extremely worried about the governance in AIBA."
The IOC executive board was "not satisfied" with a report prepared by AIBA on its governance, finance, refereeing and anti-doping issues.
As a result, an investigation has been opened, led by the IOC chief ethics and compliance officer.
All contracts with AIBA have been frozen, along with all financial payments to AIBA, which is expected to produce a further report by the end of April.
Bach was asked whether the IOC had any concerns over the judging at the 2016 Rio Olympic Games and admitted it did. Ireland's gold medal hope Michael Conlan was controversially beaten on a judging decision in Rio.
"From the fact that refereeing is part of the decision we already took in December last year and we were requesting more information, you can conclude we're still looking into this issue," he added.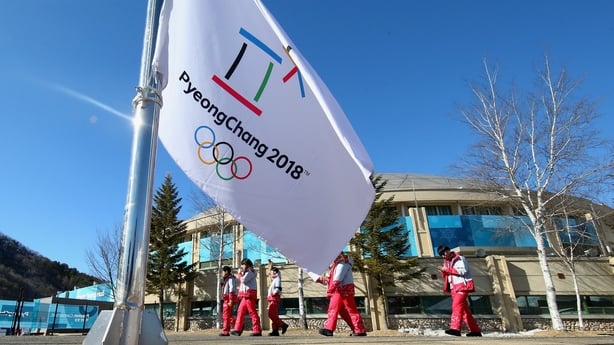 Meanwhile Bach has confirmed the IOC  is contemplating an appeal against the Court of Arbitration for Sport (CAS) ruling which overturned lifetime doping bans for 28 Russians.
CAS ruled last Thursday there was "insufficient evidence" to uphold the suspensions issued by the IOC following an investigation into state-sponsored doping at the 2014 Winter Olympics in Sochi.
In a further 11 cases anti-doping violations were confirmed, but their lifetime bans have been reduced just to cover the 2018 Winter Games, which start in Pyeongchang on February 9.
The IOC has complained the CAS rulings could "have a serious impact on the future fight against doping" and Bach says an appeal is being considered.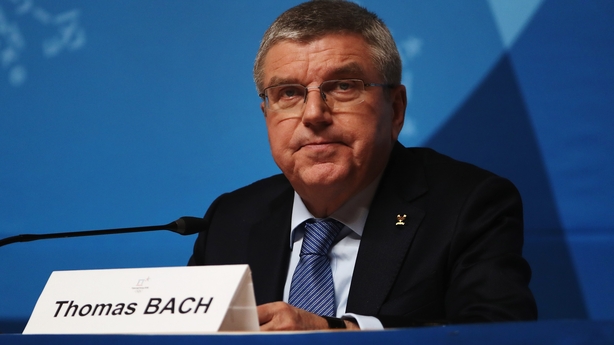 The German told a media conference in Pyeongchang on Sunday: "Yes - we are considering (an appeal).
"(But) you can only look into an appeal seriously when you have the reasoned decision, which we do not have.
"We need the reasoned decision to see whether we have any prospect of success. If we have any such prospect, we will appeal."
The IOC has been told it may be the end of February by the time the reasoned decision is available, something Bach described as "extremely unsatisfactory".
He called for a review of the internal structures of CAS to resolve issues such as delayed reasoned decisions.
The Winter Olympics open in South Korea on Friday and close on February 25