The World Anti-Doping Agency has described the decision to overturn the lifetime bans given to 28 Russian athletes as a cause of "dismay and frustration".
The Court of Arbitration for Sport ruled on Thursday there was "insufficient evidence" to uphold the suspensions issued by the International Olympic Committee following an investigation into state-sponsored doping at the 2014 Winter Olympics in Sochi.
In a further 11 cases, anti-doping violations were confirmed, but their lifetime bans have been reduced just to cover the 2018 Winter Games, which start in Pyeongchang on February 9.
WADA said the CAS decision would "cause dismay and frustration among athletes".
It said in a statement that it noted the CAS decision with "serious concern", given the 28 Russians whose bans were overturned and the 11 others whose suspensions were upheld were "all...part of Russia's systemic doping programme".
"The fact that the appeals by 11 athletes were rejected by CAS confirms the findings of the IOC's Schmid Commission, which was formed in July 2016 to investigate Russia's systemic manipulation of the doping control process," WADA said.
But the United States Anti-Doping Agency responded to the CAS decision with a strongly-worded attack on the IOC.
The IOC has complained the CAS rulings could "have a serious impact on the future fight against doping" but, coming so close to Pyeongchang, USADA has described the situation as a "sorry mess".
Chief executive Travis Tygart said in a statement: "The IOC's failure to swiftly and decisively deal with Russia's unprecedented attack on fair play has eroded public trust in the values of the Olympic movement.
"Slamming dozens of cases through the process on the eve of the Olympic Games has not served justice and as such the integrity of the Games has been sabotaged. The whole sorry mess truly stinks and the nightmare continues for clean athletes. This must change."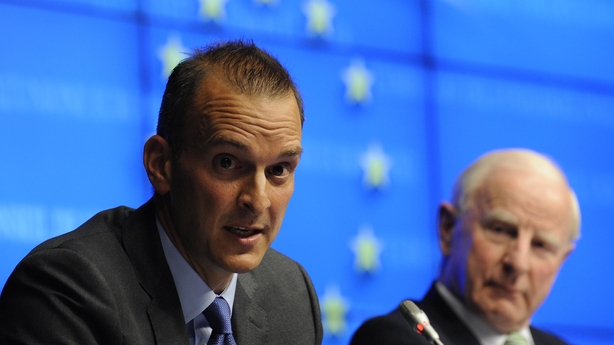 CAS ruled that "with respect to these 28 athletes, the appeals are upheld, the sanctions annulled and their individual results achieved in Sochi 2014 are reinstated".
The IOC pointed out this does not mean the athletes will be invited to Pyeongchang, however.
With the Russian Olympic Committee suspended, only Russian athletes vetted by the IOC are able to compete and must do so for a neutral team.
"Not being sanctioned does not automatically confer the privilege of an invitation," read an IOC statement. "In this context, it is also important to note that the CAS secretary general insisted that the CAS decision 'does not mean these 28 athletes are declared innocent'."
The IOC had mixed feelings about the CAS verdict. It was disappointed so many bans were overturned, but pleased its sanctions were vindicated in 11 cases.