International Olympic Committee president Thomas Bach has "warmly welcomed" North Korea's decision to take part in next month's Winter Games in South Korea.
The news represents a remarkable breakthrough in relations between the two nations that share the Korean peninsula, as they have not signed a peace treaty following the end of the Korean War in 1953 and have spent the last two years ratcheting up tensions in the region.
But it is also a major boost for the Winter Olympics in Pyeongchang, which is just 50 miles from the demilitarised zone between North and South Korea, and the IOC as it continues to struggle with the repercussions of the Russian doping scandal, allegations of corruption and declining interest from cities for hosting future Games.
In a statement, Bach said: "The IOC warmly welcomes the proposals on which the Republic of Korea (South Korea) and the Democratic People's Republic of Korea (North) have agreed upon. These proposals mark a great step forward in the Olympic spirit."
They also represent a great step forward for peace in the region, particularly after recent months have witnessed nuclear missile tests, threats of war and stinging economic sanctions against the isolated North Korean regime.
The latter may explain what would appear to be a dramatic change of heart in North Korea but, regardless of the motivation, this move will be welcomed by international observers and seized by the IOC as a modern example of the truce that existed between warring states during Games in Ancient Greece.
It is also the first piece of good news regarding Pyeongchang 2018 that the IOC has been able to trumpet, following recent stories about poor ticket sales, the National Hockey League's refusal to release its players and the ongoing row about Russia's involvement.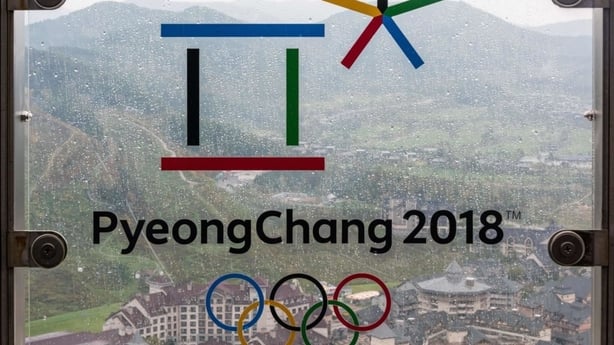 News of the Korean breakthrough came on Tuesday after the first high-level talks between the countries since 2015 in the 'peace village' of Panmunjom, which is in the DMZ, a 2.5-mile wide buffer zone that cuts across the peninsula.
Official sources and media outlets in North and South Korea have reported that the hotline between the countries' leaders will be reinstated, sanctions may be temporarily lifted and talks on military and nuclear matters resumed.
And South Korea's vice unification minister Chu Hae-sung said North Korea has "proposed dispatching a high-level delegation of athletes, supporters, art performers, observers, a taekwondo demonstration team and journalists" to the Games, which start on February 9.
South Korean officials have also suggested they believe the two Koreas will march together in the opening ceremony, under a unified flag, as they did at the 2006 Winter Games.
North Korea, which has won two medals at previous Winter Games, has not sent a team to an Olympics since 2010 and chose to boycott the 1988 Summer Games in the South Korean capital of Seoul.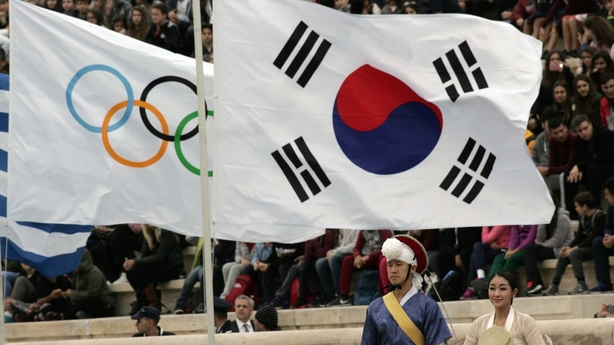 Two figure skaters from North Korea, Ryom Tae-ok and Kim Ju-sik, have qualified for Pyeongchang but missed the registration deadline and would need IOC clearance to compete. This is unlikely to be a problem and the IOC could also give wild cards to North Korean skiers and speed-skaters.
A spokesperson for the IOC said it was waiting for more details to emerge from the Korean meeting and it will then discuss the size of North Korea's team and issues related to which anthem and flag are used and the opening and closing ceremonies.
The spokesperson added North Korea's IOC member, Ung Chang, is currently in Lausanne for a "regular information meeting which had been scheduled some weeks ago".
The Winter Games run from February 9-25, followed by the Winter Paralympics from March 9-18.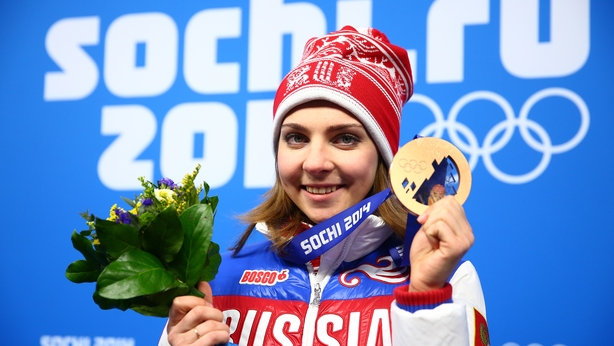 Meanwhile, the status of 42 banned Russian athletes will not be resolved until less than a fortnight before the start of the Games, the Court of Arbitration for Sport (CAS) has confirmed.
Sport's highest court has now received appeal applications from all of the Russians banned by the International Olympic Committee for their part in the country's state-sponsored doping programme at the 2014 Winter Games in Sochi.
Among those to have filed appeals against their disqualifications from Sochi and life bans from future Games are double bobsleigh gold medallist Aleksandr Zubkov, who has since retired, 50km cross-country champion Alexander Legkov and skeleton champ Alexander Tretyakov.
As well as those four golds, Russia has also lost nine other medals, with other banned athletes including skeleton star Elena Nikitina, who has recently been crowned European and World Cup champion and would be the favourite in Pyeongchang next month.
The IOC has already suspended the Russian Olympic Committee (ROC) and announced that only invited Russians - vetted by an anti-doping panel - will be allowed to compete in Pyeongchang as neutrals, or more specifically as an 'Olympic Athlete from Russia'.
They will wear uniforms bearing the OAR acronym, compete under the Olympic flag and the Olympic anthem will be played in any ceremonies. The IOC also banned or suspended several officials and fined the ROC £11million.
Given that Russia's plan to sabotage the drug-testing system at Sochi 2014 has now been corroborated by two IOC commissions and a World Anti-Doping Agency-funded investigation, the athletes' chances of overturning their disqualifications look slim, as do their hopes of competing in Pyeongchang.
They will, however, have strong cases to have their lifetime Olympic bans lifted. CAS has already ruled against such a sanction before, as it goes beyond what is set out by WADA for first-time offenders.