Sarah Keane was elected as the Olympic Council of Ireland President in a landslide at Dublin's Conrad Hotel on Thursday night.
Keane succeeds Pat Hickey, who held the post for 28 years and who only stepped down following his arrest and subsequent charging with ticket touting at last year's Rio Games.
At the OCI EGM, called in the wake of the ticketing scandal, Keane got 29 of the 43 votes on offer, way ahead of her nearest rival Willie O'Brien, who got 12. The other candidate Bernard O'Byrne got just two.
This was seen as a straight shootout between Keane, who represented change, and O'Brien, who was from the old guard having served on the OCI Executive for more than 20 years.
A tight contest was expected, though in the end the Swim Ireland CEO got more than twice the votes of her closest challengers.
She will now serve a four-year term, with a recommendation from the independent review on OCI governance that no one serve more than two terms likely to be adopted.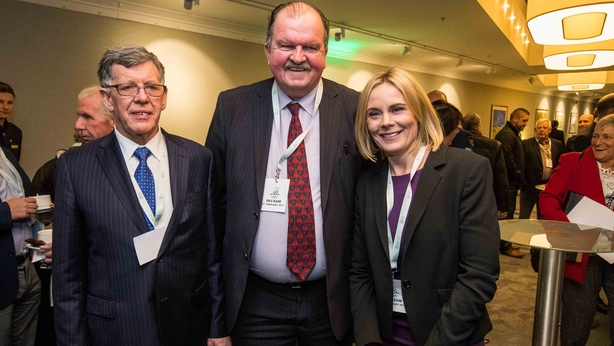 Keane, a 43-year-old qualified solicitor, has been on the OCI Executive for the past two years. She kept her acceptance speech brief, saying only that she was "here to serve".
In a statement released through Swim Ireland, she said she is committed to making change.
"I feel humbled and privileged to have been elected as President of the OCI this evening. I am committed to working with the new Executive Committee and staff of the OCI to put in place administration and governance structures that are fit for purpose and best in class, to ensure an athlete centred approach in respect of all that we do and ultimately, that the OCI plays its part in enhancing the future development of sport in Ireland and represents the country well on the world stage.
"Some of the required changes will take some time as there are steps that have to be taken in order to facilitate the governance changes."
O'Byrne admitted he was disappointed with the result.
"The OCI is an organisation that has been calling out for change for a number of years, and I am disappointed that I will not be involved in that change as we move towards Tokyo 2020," he said.
"I would like to wish Sarah Keane all the best in the new role."
In all, 34 sporting bodies and nine members of the executive were entitled to vote on the night - and each of them turned up and cast their ballot. The election was overseen by Byrne Wallace Solicitors and the count conducted by Mazars Accountants.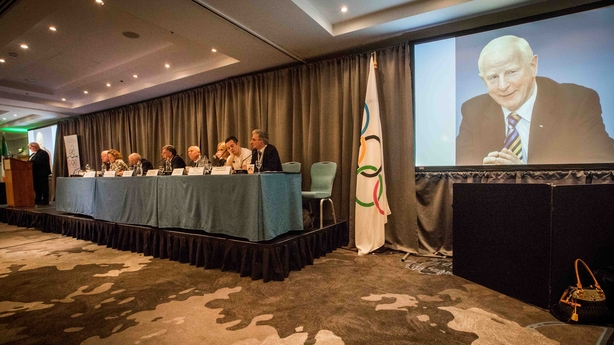 Earlier in the evening three reports were delivered - one a Rio review by OCI CEO Stephen Martin, the second from OCI Honorary Secretary General Dermot Henihan and the last from Treasurer Billy Kennedy.
It was flagged in advance that Martin wouldn't be dealing with Hickey's arrest, subsequent detention and release to Ireland on bail.
Henihan, however, paid rich tribute to the outgoing president Hickey, who was unable to attend the meeting following a recent medical procedure.
"The OCI under Pat Hickey has become a more professional organisation - when he started we were working off the kitchen table and going to members' houses for meetings," he said.
"Pat cannot be here tonight because he has recently undergone an operation and as far as I am concerned he is a great part of the OCI and it will always be part of him. Thank you Pat for your efforts.
"I am advised by the lawyers that I should not go into great detail on the Rio ticketing controversy other than to say Pat Hickey is fully defending all allegations made against him and he fully intends to vindicate his good name and defend his position.
"I have no doubt that Pat will succeed to clear his good name and have the charges made against him dismissed.
"We all saw how he was treated in Rio. Pat and his family have gone through a terrible trauma."
This was greeted with muted applause from the floor.
In his financial report, Kennedy confirmed that €900,688 had been spent on the independent review, prompted by Hickey's arrest, of which €90,488 has been recovered through insurers AIG.
It was also revealed that the OCI paid, through AIG, €69,500 to The Communications Clinic with a further €14,200 still under consideration by AIB through the same agent.
There was little debate on the night, with one of the longest exchanges about whether there should be an 'x' or a tick put on the ballot papers.