Sarah Keane, Willie O'Brien and Bernard O'Byrne are the three candidates in the running to replace Pat Hickey as Olympic Council of Ireland (OCI) President, it has been confirmed.
The OCI will hold an Extraordinary General Meeting on Thursday, February  9 in Dublin City Centre following the messy saga that brought about Hickey's resignation from the post.
Hickey was arrested in Brazil at last year's Rio Olympic Games and charged with ticket touting, though he was eventually released on bail and is now back in Ireland.
O'Brien has been acting OCI President since last August, and before the touting scandal broke was seen as Hickey's likely successor, and is in the race for the job following nominations from the Irish Ice Hockey Association, the Irish Amateur Wrestling Association and his own Archery Ireland.
Also nominated are Swim Ireland's Keane and former FAI Chief Executive Officer O'Byrne, now of Basketball Ireland, who have both been put forward by their own associations.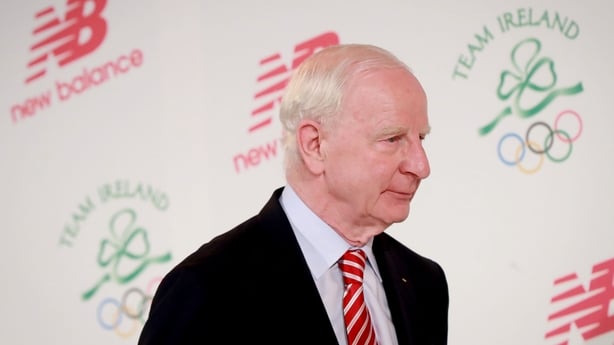 Nominations for the post closed on January 11 and the vote will be taken on February 9 at Dublin's Conrad Hotel.
It has been expected that Rowing Ireland's Dermot Henihan would be nominated for the OCI top job, but he isn't on the short-list released yesterday, though his name is being put forward as honorary general secretary.
Hickey was OCI President since 1989 and ruled largely uncontested, though he often courted controversy. Interestingly, he is still entitled to a seat and a vote on the OCI Executive Committee because of his role on the International Olympic Committee.
The positions of first and second vice president, honorary general secretary, honorary treasurer and the 12 places on the executive committee will also be decided at the EGM in February.
Former Olympic boxer Darren O'Neill is one of the interesting names on the list of nominations for the executive committee.
Nominations for OCI President:
Sarah Keane (Swim Ireland)
Willie O'Brien (Archery Ireland)
Bernard O'Byrne (Basketball Ireland)
Nominations for OCI First Vice President:
Colm Barrington (Irish Sailing Association)
Martin Flemming (Irish Taekwondo Union)
Nominations for OCI Second Vice President:
Colin Buckley (Weightlifting Ireland)
Robert Norwood (Snowsports Association of Ireland)
Nominations for OCI Honorary General Secretary:
Dermot Henihan (Rowing Ireland)
Sarah O'Shea (Snowsports Association of Ireland)
Nominations for OCI Honorary Treasurer:
Nicky Jermyn (Badminton Ireland)
William Kennedy (Cycling Ireland)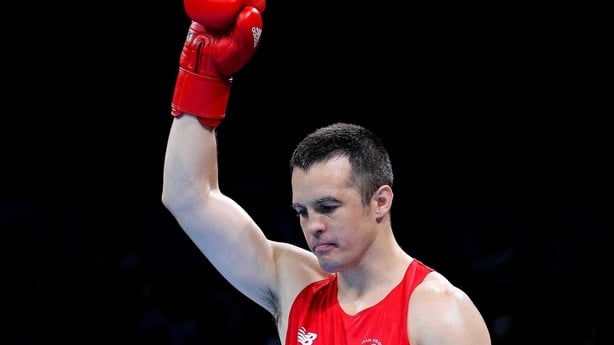 Nominations for OCI Executive Committee:
Colin Buckley (Weightlifting Ireland)
Con Cronin (Rowing Ireland)
Grainne Culliton (Volleyball Association of Ireland)
Robert Downes (Pentathlon Ireland)
Georgina Drumm (Athletics Ireland)
Martin Flemming (Irish Taekwondo Union)
Ciaran Gallagher (Gymnastics Ireland)
Aaron Guli (Irish Ice Hockey Association)
Robert Johnson (Hockey Ireland)
Fintan J Lyons (Irish Olympic Handball Association)
Patrick John Nolan (Cycling Ireland)
Darren O'Neill (IABA)
Karen O'Sullivan (Ice Skating Association of Ireland)
Tom Rafter (Fencing Ireland)
Joe Reynolds (Horse Sport Ireland)
Sally Anne Tobin (Horse Sport Ireland)
Denis Toomey (Paralympics Ireland)
Lochlann Walsh (Triathlon Ireland)