World Anti-Doping Agency president Craig Reedie believes peace has broken out between his organisation and the International Olympic Committee after a summer of disputes about how to react to the Russian doping crisis.
Recent months have seen relations between the two deteriorate so badly it seemed the IOC, which provides half of WADA's £23m annual budget, might sideline the anti-doping regulator and set up a new organisation it could control more closely.
But Reedie said that those fears can be forgotten after senior IOC representatives told a 'think tank' in Lausanne on Tuesday that WADA was not broken and its central role in protecting clean athletes remained paramount.
"The meeting was at times tense and even provocative, but we had a thorough debate on the issues we all face," said Reedie. "And by the end there was a real feeling of goodwill. I think that with a bit of luck the worst is behind us."
The 75-year-old Scot said the meeting brought together 40 experts from anti-doping, government and sports, and there were discussions about reforms to WADA's governance, how testing laboratories can be better monitored, support for whistle-blowers and whether a wider range of sanctions would be more effective.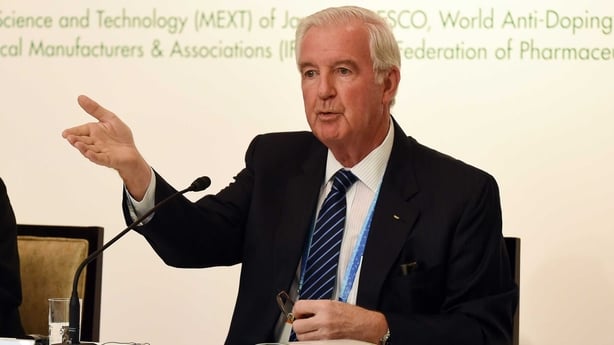 On the thorny issue of money, Reedie said, while the 50/50 funding partnership between governments and sport was still seen as a strength, "everybody acknowledged" £23m was not enough and added there was support for his idea that broadcasters and sponsors should contribute.
Reedie admitted, however, there were no concrete commitments to provide more money.
It is understood that those attending the meeting universally backed Reedie's leadership of WADA, although some concerns remain about his suitability for such a contentious role, particularly at a time the Montreal-based organisation is under almost daily cyber attack from hackers based in Russia and elsewhere.
The former British Olympic Association chairman has also been accused of being too slow to defend WADA, particularly in the days leading up to the Olympics, with some suggesting his position on the IOC's executive board made him reluctant to upset his friends in sport.
But Reedie stood down as an IOC vice-president after the Olympics and a source in Lausanne said it was telling that when Reedie said "we" he meant WADA, not the IOC.
"I did have a conflict of interest before and I chose WADA," explained Reedie, who also once ran the International Badminton Federation and played a significant role in London's successful bid for the 2012 Games.
One successful think tank does not mean the threats to WADA's status have disappeared, though.
While senior IOC figures, including vice-president Dr Ugur Erdener, executive board member Gian-Franco Kaspar and medical director Richard Budgett, told Reedie the reports that sport wanted to take drug-testing back "in house" were untrue, it was only a week ago that another IOC member accused WADA of "letting down the sports movement".
That claim came in a fiercely critical piece by the president of the Argentinian Olympic Committee Gerardo Werthein for the American website Around the Rings.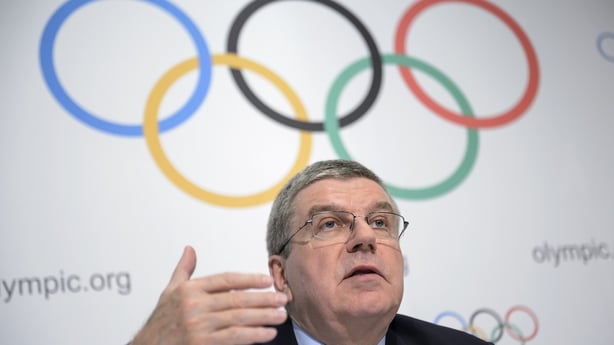 In the article, Werthein, an ally of IOC president Thomas Bach, said it was WADA's fault that reports of widespread cheating in Russia were not followed up more quickly and attempts to portray the Olympic movement as being soft on doping were a means of shifting the blame. He also suggested there could be a "successor body" if WADA failed to reform.
Reedie responded via the WADA website on Wednesday, saying it "baffled" him that some still seem to think his organisation is "the problem", and not Russia's rampant cheating, which WADA successfully uncovered.
But Werthein's attack must be viewed alongside numerous similar statements from IOC members in Rio as public opinion turned against them for letting Russia send an almost full-strength team to the Games, unlike the Paralympics' blanket ban.
Since then Bach has floated setting up a new independent testing regime, a committee to review Professor Richard McLaren's report into Russian doping and an integrity unit that would be aligned with the Qatari government-funded International Centre for Sports Security. These ideas are set to be discussed at an IOC anti-doping summit on October 8.
Former ICSS sport integrity director Chris Eaton told Press Association Sport that he thought the integrity unit idea was a "deliberate red herring designed to frighten some and annoy others", although he believes it does have some merit, even if Qatar's financial backing will always be problematic.
On the main issue, however, Eaton said: "There is and should be no challenge to WADA. It needs immediate adjustment and support, not more control and compromise.
"But the longer-term interests of sport, sport governance and the integrity of both are best served by independent, mature responses that should ultimately cover the full gamut of corruption and cheating in a joined-up, collective interest."