The 2016 Rio Olympic Games ticks into Day 15 on Saturday, with the finishing line very much in sight.
But for some Irish athletes, there's still some very important business to take care of. You can find out who is in action when with our comprehensive guide.
11.16am, Golf, Stephanie Meadow
After rounds of six over and then five under, Maguire shot a level par on day three to leave her on one over at the three-quarter-way stage. Inbee Park is leading the competition on eleven under - 12 shots ahead of Meadow so with thoughts of a medal apparently gone she'll just be aiming to finish as high up the leaderboard as she can.
11.27am, Golf, Leona Maguire
The rising star from Cavan added a second three-over 74 to go with the one she shot on Wednesday's opening round, undoing much of the good work of Thursday's 65. She started well on Friday too, but bogeys on the back nine stopped her charge. She's eleven shots off the lead now on level par, but will still be hoping for a strong finish.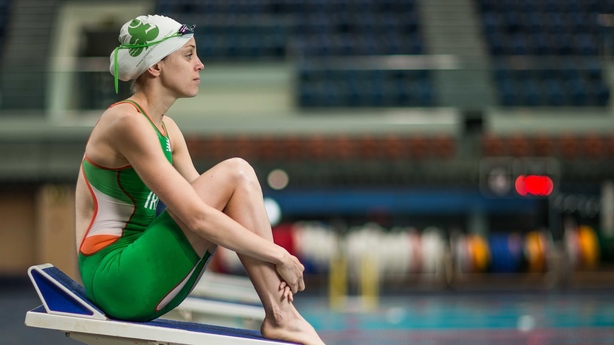 3pm, Triathlon, Aileen Reid
Reid's form this year hasn't been great, but the Derry woman says that's because she's been aiming to peak at Rio 2016. A disappointing experience in London, when she came off her bike, four years ago make her very determined to fulfil her potential this time around. Once the Games are over, she'll be moving lock, stock and barrel from Lisburn to Australia's Gold Coast.
6pm, Modern Pentathlon, Arthur Lanigan O'Keeffe
The Kilkenny man remained upbeat following Wednesday's fencing ranking round, but there's no doubt he had a bad day at the office. He placed 25th with a record of 19 defeats against 16 wins. That means he has a lot of ground to make up if he is to get into the medal shake-up on the final event, which is a combined run-shoot coming after more fencing, swimming and showjumping.
Wondering about the Irish in action in Rio on Saturday? Wonder no more! @Sweeney_Peter has details here. #RTERio2016 pic.twitter.com/SKq7XaLJ8l

— RTÉ Sport (@RTEsport) August 19, 2016
GOLF
11.16am: Stephanie Meadow - Women's Golf, round 4
11.27am: Leona Maguire - Women's Golf, round 4
MODERN PENTATHLON
6pm: Arthur Lanigan O'Keeffe - Men's Modern Pentahlon
TRIATHLON
3pm: Aileen Reid - Women's Triathlon