Thomas Barr is Team Ireland's headline act on Thursday, though there are plenty of other Irish competitors flying the flag at the Olympics.
Keep up to date with all that's happening and when on Day 13 of the Rio Games here in our comprehensive guide.
1325, Golf, Leona Maguire
Maguire shot a three over 74 around the Olympic track on Wednesday to sit nine adrift of leader Ariya Junanugarn from Thailand. She'll be disappointed with that, but with no cut to worry about she can concentrate on improving over the next three rounds.
1400, Modern Pentathlon, Natalya Coyle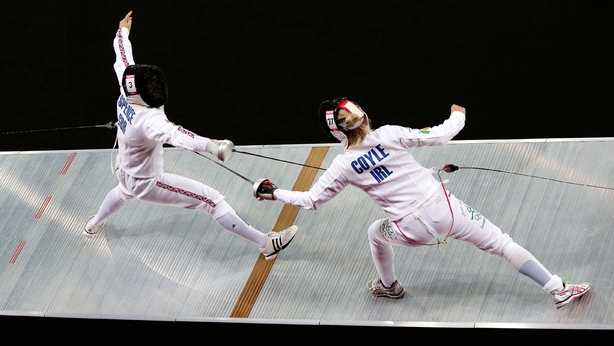 Natalya Coyle was a surprise top-ten finisher in London four years ago so she knows how to produce the goods on the big day. Modern Pentathlon is very modern for women - it's only in the Games since 2000. It's a sport made up of fencing, shooting, running, swimming and showjumping. Today's is the fencing ranking round.
1447, Golf, Stephanie Meadow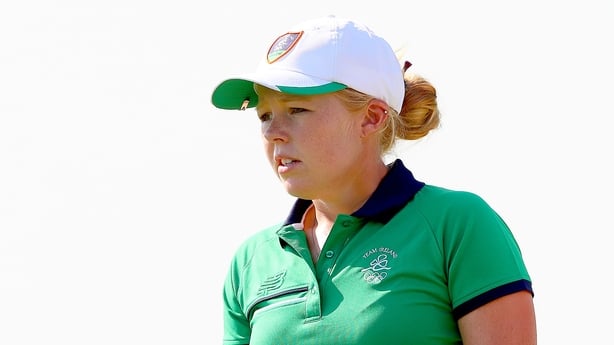 It was a tough day for Meadow on Wednesday and she shot a six over to leave her 12 shots off the lead. A medal shot looks to be long gone at this stage, though there's still plenty of time to salvage something from her Olympic debut.
1500, Triathlon, Bryan Keane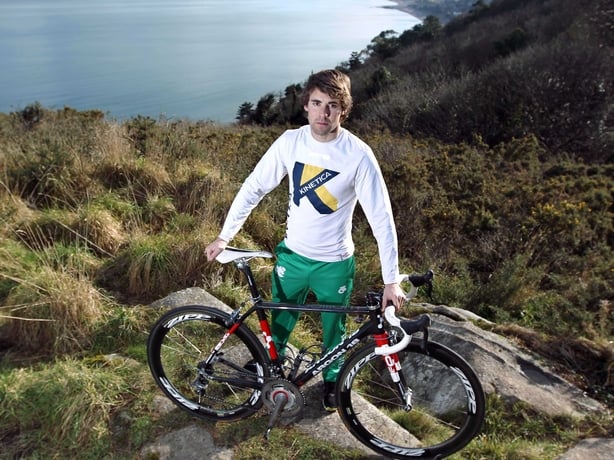 The Cork man nailed down his spot whilst racing in Japan, when he finished 20th in the ITU World Triathlon race in Yokohama. That was good enough to seal his place inside the top 55 in the world rankings and ensure his ticket to Rio. He was hugley unlucky to miss out on London 2012, suffering serious injuries when he was hit by a car whilst out training on his bike, so it will be a day to savour.
1600, Athletics, Thomas Barr
Ireland's first sprint finalist since Bob Tisdall in 1932, when the Tipperary great went on to win the 400m hurdles in Los Angles - the same event as 24-year-old Tom Barr goes in. Barr has bags of talent and ran a national record in the semi-final, earning him the draw he wants in lane 4. Away from the track he likes to race drift cars in his spare time.
1705, Sailing, Matt McGovern and Ryan Seaton
The pair lie eighth overall and were comfortably inside the top ten following the regulation 12 races, which is good enough for a place in the medal race - they even won the last race before the podium places will be decided. Unfortunately they won't get amongst the medals, as they are already mathematically too far behind the pace setters.
1830, Modern Pentathlon, Arthur Lanigan O'Keeffe
The Kilkenny man, who went to the Millfield school in England because they have an elite modern pentathlon programme, is current European Champion and only a European has ever won this an Olympic gold in this sport, an ever-present since the modern Games were revived in 1896. That has to mark him out as a contender.
Maybe on Thursday in Rio the focus will return to sport. @Sweeney_Peter tells you what's happening. #RTERio2016 pic.twitter.com/m0xaC5fZTg

— RTÉ Sport (@RTEsport) August 17, 2016
ATHLETICS
1600: Thomas Barr - Men's 400m hurdles final
GOLF
1325: Leona Maguire - Women's Golf, round 2
1447: Stephanie Meadow - Women's Golf, round 2
MODERN PENTATHLON
1400: Natalya Coyle
1830: Arthur Lanigan O'Keeefe
SAILING:
1705: Matt McGovern and Ryan Seaton - Men's 49er Medal race
TRIATHLON
1500: Bryan Keane