Kenneth Egan has joined the chorus of disapproval over Michael Conlan's controversial defeat, and the 2008 silver medallist believes that big changes are needed in amateur boxing to prevent putting the sport's place on the Olympic programme at risk.
World bantamweight champion Conlan was one of the gold medal favourites in Rio, but the Belfast fighter was on the wrong end of a hotly disputed unanimous decision given to Russia's Vladimir Nikitin.
Egan added his voice to the widespread condemnation of the verdict, which is not subject to appeal under rules brought in by governing body the AIBA last year, rules which he claims could put boxing's Olympic status under threat.
"The Russian team shouldn't have been there in the first place," Egan told RTÉ's 2fm. "If I had my way I would have banned the whole team. 
"With the drugs scandals and then the corruption going on at the highest order, the referees and the judges, certain fighters being selected to win - they are rumours but there's no smoke without fire.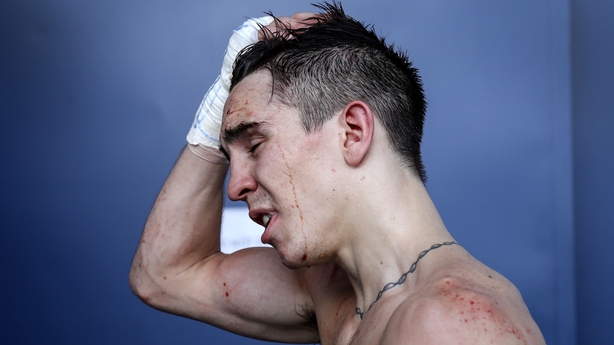 "All you ask for when you get into the ring is a fair result. I said it myself in Beijing, if I get beaten by a better man, I'll shake him by the hand and wish him good luck.
"That's all you ask for and [Conlan] didn't get that yesterday. It was taken from him before he even got in the ring. Even when he left the ring, they wouldn't even turn around and face him. They had shame on their faces.
"It stinks to high heaven. Dr Wu, who took charge in 2003 or 2004, should be taken out along with all those referees and judges and a clean group put in there.
"Because if it goes on like this, amateur boxing will be taken out of the Olympic Games."
"Even when he left the ring, the judges wouldn't even turn around and face him. They had shame on their faces."
Conlan's defeat was the final insult for an Irish team that entered the Games with high hopes but are leaving Rio without a boxing medal for the first time since 2004.
"We've only banked on the boxers since 2008 to bring home the bacon because that's when it really started," Egan said.
"But all sport is the same, the fact that you have your ups and downs.
"The fact that we had eight qualified this time around was a massive achievement, so we were expecting five or six medals at least, but when it comes back and bites you in the ass and you come home with nothing, it's hard hitting.
"But the manner of certain results - Barnes not making the weight after struggling for a long time, Katie Taylor didn't perform, let's be honest, and Michael Conlan getting robbed, which was shocking. It was an absolute disgrace."
Conlan's expletive-filled post-fight interview with RTÉ has become a worldwide sensation, but Egan defended the 24-year-old, adding that he had every right to be upset at seeing four years of hard work go unrewarded.
We got a request from Norway TV for @mickconlan11 post fight interview. Really is big world news here.

— Jacqui Hurley (@jacquihurley) August 16, 2016
"I heard his interview afterwards and there was a lot of pain there," Egan said. 
"He was disgusted and that's fair enough. He's worked so, so hard for that. That's four years in the making, of training almost every day for four hours, and to have it taken away by five clowns sitting around the ring, it's just not right. It's not fair.
"He is right to be angry and upset. It's a hard old sport to be involved in. It's a lonely game.
"He's been away from his girlfriend and child for a long, long time, putting the work in, so to be robbed blatantly...
"At the end of the fight the Russian didn't even expect to get his hand raised. He knew he didn't win the fight, but they stung Michael Conlan from the first round when they went against him and that was the end of it."