Fionnuala McCormack delivered a superb performance in the women's marathon as she set a new personal best time en route to a 20th-place finish at Rio 2016.
The 31-year-old Wicklow athlete completed the Rio course in a time of two hours, 31 minutes and 22 seconds, just over seven minutes behind winner Jemima Sumgong of Kenya, who clocked 2:24.04.
Sumgong, Eunice Kirwa of Bahrain and world champion Mare Dibaba of Ethiopia broke away from a group of seven athletes in the final stages, with Sumgong burning off Dibaba and then Kenyan-born Kirwa to arrive first into the famous Sambadrome.
Lizzie Lee and Breege Connolly also performed well, finishing 57th (2:39.57) and 76th (2:44.41) respectively.
All three Irish athletes paced themselves well throughout the race, improving their positions at each 5km checkpoint as they picked off rivals who had overreached in the early stages or simply tired in the hot conditions.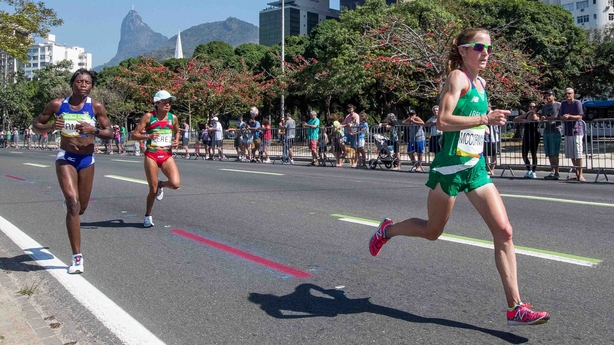 McCormack eschewed keeping pace with the early front-runners, going through the opening 5km in 73rd place, but she consistently improved her position through each subsequent timecheck, eventually settling into 20th place for the final 10km.
This was McCormack's third Olympic Games, having competed in the 3,000m steeplechase at Beijing 2008 and both the 5,000m and 10,000m at London 2012, and one which she believes is her best yet.
"It was tough but it was nice to be top 20 and I think it's my best Olympics to date," said McCormack. "Maybe I'm just lucky," she continued, with regards her ability to perform well in hot conditions.
"It doesn't phase me before the start. I know I can actually run in it."
This was the Kilcoole athlete's third marathon and her second in a championship – something which she prefers to the major marathon road circuit. 
"I like the championships," she said.
"It's racing rather than time trialling. I love running for my country. I think it was a very good course."
McCormack made her marathon debut at the European Championships in Zurich finishing 10th in 2:31.46 – her previous best time before today.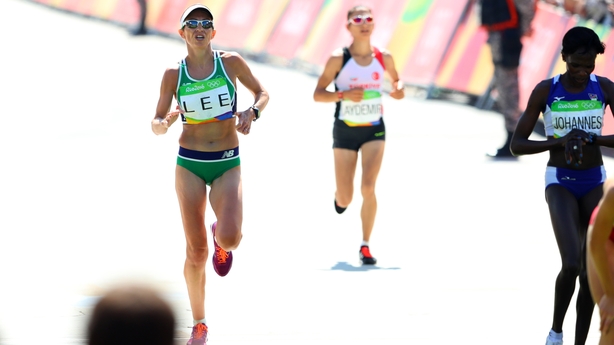 Lizzie Lee admitted she was happy with her top-60 position in brutal conditions.
"I'm absolutely delighted," she said afterwards.
"Sub 2:40 was the plan. It was so tough in the closing stages. We all felt it tough out there. It's so hot out there. I'm an Olympian and no one can take that away from me."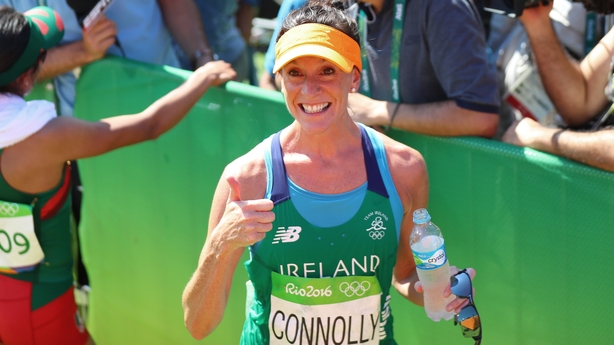 Leitrim's Breege Connolly was equally delighted with her performance and was vastly ahead of her ranking in going into the race which had 158 competitors.
"It's been the best running week of my life," said Connolly afterwards, who was pleased her hard work building up to the event paid off.
"It was tough and I went to Monte Gordo (in Portugal) warm-weather training.
"Nothing can prepare you properly for racing in the heat but I'm delighted with my run. It's a relief after all the hard work."