They say in boxing that styles make fights. In amateur boxing the draw also plays an enormous role, writes Darren O'Neill.
Alas, somewhat unlike athletics and other sports, the opponent largely affects the boxers' chances.
You are not racing a clock, or a distance, or a height. You are competing, not only against yourself, but also against a person on the other side of the ring who has studied your every move and someone who might just have the style to upset you.
"Remember, we are but a minority sport from a small nation and we are long since punching above our weight"
Boxing is funny like that.
In 2005 and 2006 Kenneth Egan beat me in the national championships by a clear scoring margin. Yet, in 2008 Kenny lost to Zhang Xioping of China in the Olympic final, a boxer I defeated comprehensively.
As athletes subjected to "the luck of the draw", we are liable to encounter any variety of styles.
I believe the draw and styles, along with other factors like Paddy's weight, O'Reilly's doping and even the changing landscape and personnel in Irish boxing have played a part in what has been deemed a disastrous week for Irish boxing so far.
After over a decade, there is no athlete as deserving as David Oliver Joyce to now have Olympian attributed to his name.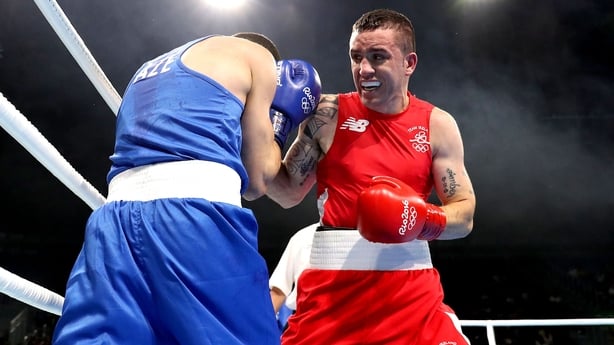 He successfully represented Ireland in Rio, winning his opening fight and showing unfaltering effort, desire and passion in his second fight against world number two Albert Selimov.
This is a clear example of styles making fights and I think had Davy encountered a fighter from any other section of the draw, then he could have been one of our success stories from Rio.
Credit to him for his long-term commitment to our country and his unrelenting desire to be an Olympian.
Joe Ward, a phenomenal talent, one I can tell you is a nightmare to hit is another boxer who encountered an unfavourable style.
I have always said no conventional 'boxer' would ever beat Joe Ward. Joe's downfall has proven to be those wild, unorthodox opponents who are unsettling for any boxer.
Similar to Egan, I have beaten opponents that have beaten Joe. Does this mean I'm better than Joe and Kenny? You can bet it doesn't!
Not much can be said about Paddy Barnes.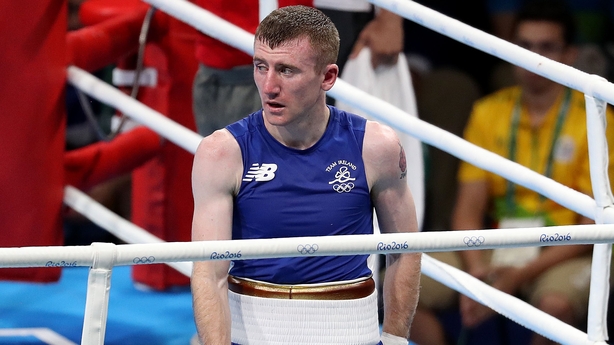 Even to the untrained it was obvious Paddy struggled from the offset and I can assure you, there is nobody who pushes themselves quite like this man.
Unfortunately, I can tell you from experience that time, age and the body catches up on you and you can't keep depriving the body and expect success.
Brendan Irvine and Stephen Donnelly also fell victim of "the luck of the draw", or the opposite as may have been the case.
Irvine received the hardest draw of all our boxers in my opinion but credit to such a young kid, he showed bravery and honour and represented us with pride.
Donnelly - a surprise to many in Rio - who I remember being a talented kid, disappeared from the scene before coming back in recent years to take Irish boxing by storm and lose an Olympic medal on a split decision to the World Champion.
Such results would be considered a success in many other sports but we've become accustomed to our boxers upsetting the odds and beating the world.
Yet, while the cynics criticise, under the weight of a nation, Michael Conlan and Katie Taylor still stand.
Remember, we are but a minority sport from a small nation and we are long since punching above our weight.