Ireland's Shane Ryan bowed out of the Rio 2016 Olympic Games with a third place finish in his heat of the 50m Freestyle at the Rio Aquatic Centre.
Ryan, normally a backstroke swimmer, touched in 22.88 seconds - just one tenth of a second off his best time of 22.79.
Hong Kong's Geoffrey Cheah won the heat in 22.46 seconds, while Andrii Govorov of the Ukraine was the fastest qualifier in 21.49.
Ryan would have needed to go under Barry Murphy's 2009 Irish record of 22.14 to make the semi-finals.
Ryan's swim concludes Irish interest in the swimming pool for these Games.
Ireland's best result this week came from the 22-year-old Penn State student, who made the 100m Backstroke semi-final on Saturday.
In doing so he set a new Irish Record of 53.85, breaking his own record of 54.21 from the European Championships in May.
All three Irish swimmers have had top 20 performances at the Games.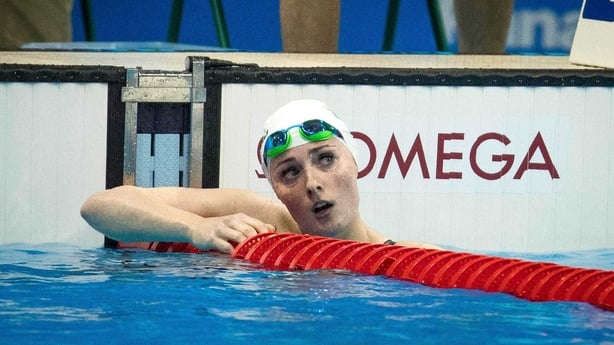 Nicholas Quinn was 19th in the 200m Breaststroke, while Fiona Doyle narrowly missed out on a place in the 100m Breaststroke semi-final by two tenths of a second to finish 20th overall.
The results are an improvement on 2012, where Ireland's best finish was Sycerika McMahon's 22nd place in the 200m Individual Medley.
Focus now turns to Oliver Dingley in the Diving. He will compete in the men's 3m Springboard on Monday.