Someone once asked me why I can't run my fastest every race.
Athletics may look like a very simple sport; you run fast, you throw far or you jump high. That's basically it.
Why can't all athletes go out and perform to their best every week?
After all it's not like there are 11 or 15 other athletes trying to physically tackle you from getting to the finish line.
I wish I had a simple answer, however, there are so many variables, but the two environmental elements I see playing a role here in Rio are the track surface and the wind.
The most obvious variable is the weather, and as we have seen here the wind may play a pivotal role in the Olympic Stadium.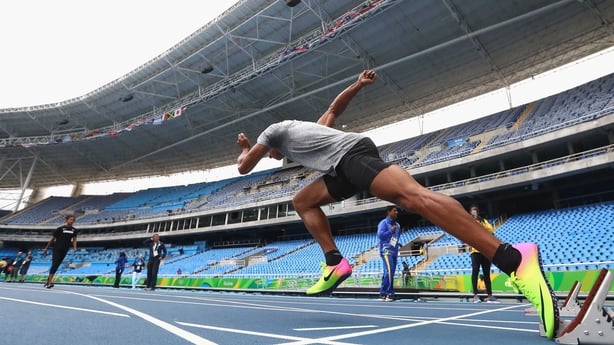 The stadium is not a fully circular bowl, with gaps at the corner and in between the stand and roof. This allows wind into the stadium, and as I found out on a visit, it certainly hit track level.
High winds have been an issue during the games with rowing bearing the brunt. Athletics will never be cancelled but it will definitely hamper performances.
If it's a head wind or a tail wind it can and will play havoc with results. Short sprinters such as those in the 100m love tailwinds as it helps to give a little push as they tear up the home straight; however, a wind reading over two meters per second is deemed illegal and the time won't be ratified as a personal best or record.
If the wind is blowing the other direction, into your face, it's called a head wind and this will slow you down and make it increasingly hard to run fast times.
For the more technical, rhythmic running events such as sprint hurdles or Tom Barr's event (400m hurdles) a strong wind can play havoc with your stride pattern resulting in the athlete being too close to the hurdle forcing to chop strides, stutter and slow down.
As for all middle and long distance events, a strong wind will have to be taken into an account when deciding on tactics. This makes athletes alter their race strategy, do you sit behind the leader and wait, which may play into the fast finishers hands.
The surface also plays a huge role in performance i.e. is it a slow or a fast track?
All of the last 10 Olympics games have had a surface called Mondo.
Mondo is a pre-manufactured rubber carpet which is installed much like a carpet in your house. This surface tends to be harder than a traditional tartan rubber crumbed track which is made in situ and tends to be a bouncier and softer surface.
Mondo have improved on the surface used four years ago in London and the improvements resulted in great performances at last year's World Championships in Beijing.
They have gone even further this year and say that this is their best track yet.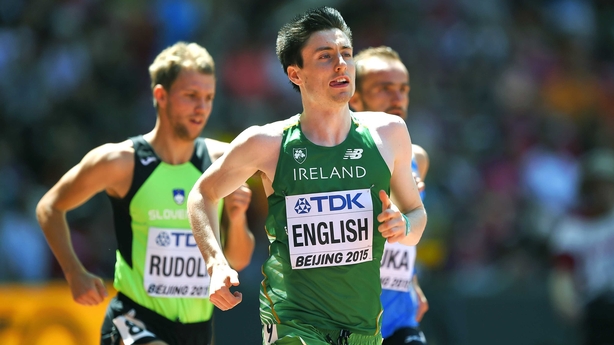 The exact surface used at the recent London anniversary games in July which saw American sprint hurdler Kendra Harrison break a 28-year-old 100m hurdle world record, as well as our own Sara Tracey run a personal best (3km Steeplechase) and Mark English record a brilliant season best (800m) is in place here in Rio.
Fast times were also posted on the Rio track at the Olympic test event back in May.
A harder surface gives more purchase, which means the athlete will get more back from the track every stride. Tartan absorbs more of the runner's force and doesn't give as much back. The track surface for the Rio Olympics will be Mondo, a blue Mondo to be precise. Please note, blue is not faster than red!
Athletes staying in the village have the opportunity to train on the surface in the warm-up track which is adjacent to the main stadium. The warm-up track is a training venue and also the first stage of the athletes' pre-competition routine.
Athletes will also be given the opportunity to practice on the competition track two days before the start of the athletics programme, this is standard protocol to allow an athlete to experience the stadium, training and also participate in block starts under an official gun starter.
Even a 'simple' sport like track and field is affected by an array of variables, some which are negative and others which athletes would call a godsend.
Let's hope for a bright, sunny and calm days on the blue track.