Ciara Mageean has opened up on her gruelling journey to the big stage, and revealed the intense determination it has instilled in her to earn glory in Rio.
Mageean lost two and a half years of her career battling an ankle injury that eventually required surgery.
It deprived the Portaferry woman of an U23 career and had many questioning whether the silver medallist at the 2010 World Junior Championships and the following year's Europeans would ever fulfil her undoubted promise.
At Amsterdam two weeks ago, the 24-year-old silenced the doubters in spectacular fashion, missing out on European Championships silver by a whisker.
Point proven, but Mageean wants more. "Going out to the Europeans, people wouldn't have said I was a medal hope," she told RTÉ Sport's Greg Allen.
"I wondered was I ever going to be back to the level that I was at and the level that I wanted to be."
"I went out there with a goal in my head of winning a medal. Nobody else knew that; only me, my coach (Jerry Kiernan) and a very few people close to me.
"I was disappointed it wasn't silver, or it wasn't gold. I want to be up there winning gold for Ireland and hearing Amhrán na bhFiann."
Rumours of her demise stung Mageean. Missing out on qualification for the London 2012 Games was a huge blow, especially as further ankle damage left her kicking her heels for two years trackside watching her comrades progress while she had to patiently rehabilitate.
She was fully aware of the whispers: "I was a good junior, but there's always those rumours that 'oh she was a good junior but she might not make it on the senior stage'.
"To be dealt the card I was dealt at such a young age of having an injury that I tried my best to treat and to do all the right things... and to be told at the end of a long rehab that my only option was to have surgery was a big blow.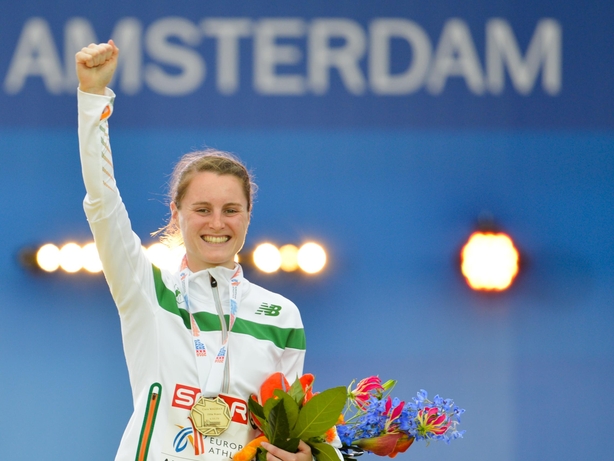 "Then to be told it would take me a few months to get back running – which turned into a year – was another major blow.
"I wondered was I ever going to be back to the level that I was at and the level that I wanted to be. I think I proved to myself and to others that I'm as deserving of being on that world stage as anyone else.
"I hope I've stamped my claim back on athletics and proven to the world and my own nation that I'll be a good senior. I'm just going to keep building from here."
Next up, Rio. Mageean will go to Brazil brimming with confidence - she just fell short in her bid to break Rose-Anne Galligan's Irish 800m record in Santry on Friday evening - and a podium finish is a genuine target.
"The history that I have, it's given me more of a determination and a grit that whenever I'm out there I'm going to do everything I can to be up there in the medals.
"I aim to be in the final. I'll be disappointed if I'm not there. Once I'm there I'm going to my damnedest to do my best for Ireland.
"I don't think it's an athlete's place to dwell on how good they are. I think it's an athlete's place to prove how good they are. I aim to get out there and prove to the world just how good I am."