RTÉ Sport unveiled its most comprehensive ever Olympic Games coverage across TV, radio and online today with just over a fortnight to go until the start of Rio 2016.
A team of analysts including former Olympic medal winners and competitors will offer their insight across a wide range of sports, as over 70 Irish athletes compete in Rio.
Derval O'Rourke, David Gillick, Michael Carruth, Kelly Harrington and Ailis McSweeney are just some of the contributors that form part of the RTÉ team and were present for the launch on the RTÉ campus today.
Beginning on 5 August, RTÉ Sport will take you there across television, radio, online and mobile, focusing on Team Ireland in particular as they take their place alongside the best athletes in the world at the ultimate international sporting event.
We need your consent to load this rte-player contentWe use rte-player to manage extra content that can set cookies on your device and collect data about your activity. Please review their details and accept them to load the content.Manage Preferences

RTÉ2 & RTÉ Player
RTÉ2 will be the home of Rio 2016 on television this year with all of the content also available to viewers in the Republic of Ireland on RTÉ Player.
Beginning early each morning Daire O'Brien will take us through the events overnight in Rio on Rio 2016: AM including major athletics and swimming finals. From 1pm Joanne Cantwell will present Rio 2016: Daytime which will see many of the Irish boxers in action.
Darragh Maloney takes over for Rio 2016: Tonight at 5pm each day as the action hots up in Brazil and which will also feature the Irish boxers in action. Peter Collins will take us through the night from 11pm each evening with Rio 2016: Late Night as the major finals take place on the track and in the pool.
Rio 2016 on RTÉ2 and RTÉ Player will feature a stellar array of expertise on panels across not only the traditional Olympic headline sports of athletics, swimming and gymnastics but of course boxing and all of the Irish story.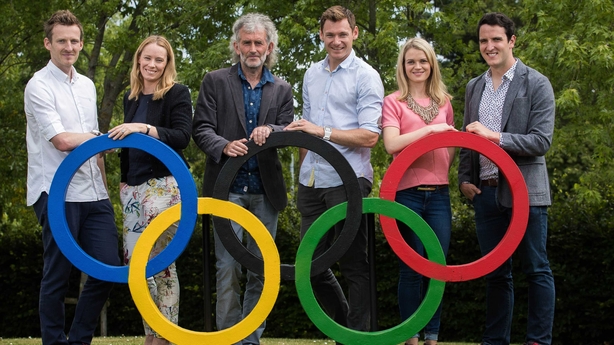 Panellists include Derval O'Rourke, Sonia O'Sullivan, David Gillick (in Rio), Jerry Kiernan and Ailis McSweeney in athletics; Andrew Bree, Grainne Murphy and Barry Murphy in swimming; Bernard Dunne, Michael Carruth and Kelly Harrington in boxing as well as Gavin Noble (triathlon) Neville Maxwell (rowing), Mark Irwin (hockey), Martyn Irvine (cycling) and David McHugh and Maurice O'Connell (sailing) plus a host of others.
RTÉ Online 
Across RTÉ's digital platforms, RTÉ Sport will have coverage of every moment from Rio 2016.
The RTÉ Sport website will offer a definitive guide to RTÉ's Olympics experience, curating the station's TV and radio coverage and directing the user to the day's up-to-the-minute Olympics news and highlights.
For the duration of the Olympics, the RTÉ Sport website will present a dedicated Olympics site combining news, analysis, previews, commentary, statistics and tables, as well as presenting the best action direct from RTÉ Player.
RTÉ.ie readers can also follow Team Ireland's progress by signing up for a daily Olympics newsletter, mailed directly to your inbox, offering the day's top stories from Rio, along with highlights from RTÉ Player.
RTÉ.ie
24/7 news, clips, features and focus on Team Ireland
Live video streaming of every competition session from Rio 2016* 
Supplementary live feeds for golf and sailing*
All 3,250 hours of competition available in full and on-demand*
24/7 streaming of the Olympic News Channel*
Athlete biographies
Interactive medals table*
Photo galleries
* Content provided by Olympic Broadcasting Services (OBS)
RTÉ Olympics app
In addition an RTÉ Rio 2016 app will be available on iOS and Android with live video streaming of every competition session from Rio 2016.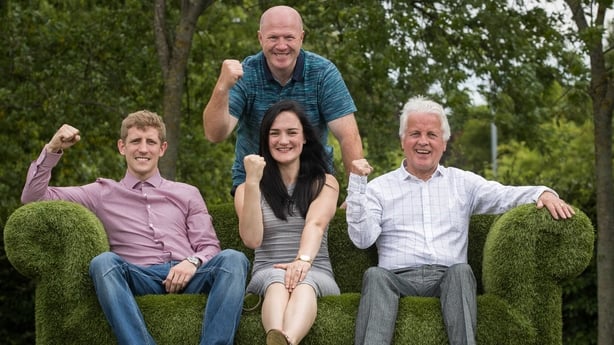 RTÉ Player will have live and on-demand video streaming of all of RTÉ 2's Olympics output, special Rio 2016 clips section with focus on Team Ireland as well as a live video stream of RTÉ News Now.
And of course you can follow @rtesport on Twitter and Facebook and #rtesport for all the latest news and action, including behind-the-scenes content from the Olympic venues and the RTÉ studios in Rio.
RTÉ Radio 1 & RTÉ 2fm
RTÉ Radio 1 will have updates and reports throughout the day starting on Morning Ireland and continuing on Today with Sean O'Rourke, the News at One, The Ray D'Arcy Show and Drivetime.
The John Creedon Show will be extended to 11pm and become John Creedon's Olympics On One for the duration of the games and John will have live action from Rio alongside his regular mix of tunes and chat.
Late Date will also feature Olympic action - bringing you live coverage of the key events from 11pm to the small hours.
RTÉ 2fm will have Game On live from Rio every night with news, reports and action from the heart of the Games.
At weekends RTÉ Radio 1 will have updates on The Marian Finucane Show and all the events and analysis on Saturday Sport and Sunday Sport.
RTÉ News Now
This year RTE Sport's television coverage will be increased by 200 hours as RTÉ News Now will feature blocks of full key sessions and rounds live from Rio, taking over the channel from early afternoon until late night each day of the games for viewers in the Republic of Ireland. 
In addition to its daily television coverage the RTÉ News Now app will have a Rio 2016 news section plus the live video stream with a significant Olympics schedule.