Paralympic sprint champion Jason Smyth is not one of those alarmed by the Zika virus, insisting he never considered not defending his 100m title in Rio.
Smyth won gold at the 2008 and 2012 Paralympic Games in the 100m and 200m T13 categories but there will not be a 200m T13 race this time around.
Many high-profile golfers, such as Rory McIlroy, Shane Lowry and world number one Jason Day have pulled out citing health concerns about the virus, while Jordan Spieth is unsure whether or not he will participate.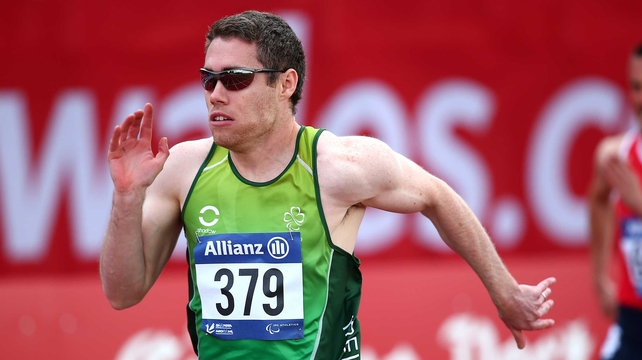 However, Derry man Smyth has no such issues about going to Brazil.
"There's been a huge amount of stuff on the news about the Zika virus but for me it's never been a thought of not competing," the 29-year-old told RTÉ Sport.
"The Paralympic Games is the pinnacle of my sport and my career and to contemplate not being there is not really something that has crossed my mind.
"It's more about being there and having the opportunity to perform and to represent Ireland."
The double double-gold winner, who was speaking at the announcement of the 44-strong Ireland team for the 7-18 September Games, added that he thinks he will revel in the spotlight that the title holder comes under.
He said: "I think as the reigning champion there's always that extra  pressure to go out and perform and hopefully do the same again.
"I've always enjoyed that opportunity to compete and be under pressure"
"For me I've always enjoyed that opportunity to compete and be under pressure.
"I always think it's better to be there and expected to win than be expected not to win so I'm enjoying it and hopefully things can go well.
"I was out in Rio last September so it's exactly a year till when we're competing. I wasn't in the stadium obviously because it hadn't been done.
"I actually enjoyed Rio and thought it was well set up to run and run fast times."
Smyth and Michael McKillop (1,500m (T37)) will spearhead the Irish challenge once more, with the team also including London bronze medallist Orla Barry (discus F57).
Also joining the group is World Championship silver medallist Noelle Lenihan (discus F38), who will feature at a Paralympic Games for the first time.
Coverage of the Rio 2016 Paralympics Games will be available on RTÉ with thanks to Allianz throughout the duration of the Games, on TV, radio and online.
Ireland team for Paralympics
ATHLETICS: Orla Barry (Cork), Orla Comerford (Dublin), Paul Keogan (Co. Meath), Noelle Lenihan (Co. Cork), Niamh McCarthy (Co. Cork) (below), Michael McKillop (Co. Antrim), Patrick Monahan (Co. Kildare), Deirdre Mongan (Co. Galway) Jason Smyth (Co. Derry), Greta Streimikyte (Co. Dublin).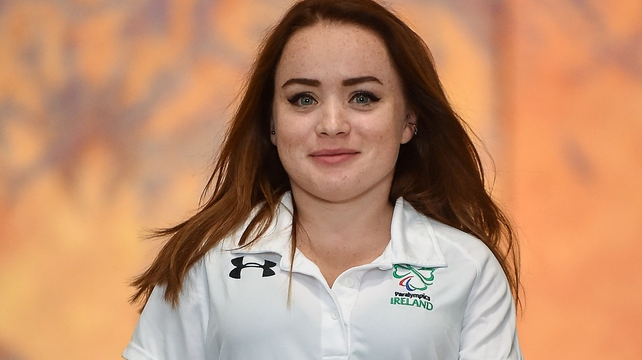 CANOEING: Pat O'Leary (Co. Cork)
CYCLING: Eoghan Clifford (Co. Galway), Katie-George Dunlevy (Crawley, UK) and pilot Eve McCrystal (Co. Louth), Colin Lynch (Macclesfield, UK), Declan Slevin (Co. Westmeath), Ciara Staunton (Co. Wicklow), Damien Vereker (Co. Kilkenny now based in Waterford) and pilot Seán Hahessy (Co. Tipperary)
EQUESTRIAN: Helen Kearney (Co. Wicklow)
FOOTBALL: Luke Evans - captain (Co. Dublin), Tom Badun (Co. Louth), Cormac Birt (Co Antrim), Joe Markey (Co. Monaghan), Brian McGillivary (Co. Dublin), Carl McKee (Co. Dublin), Gary Messett (Co. Wicklow), Ryan Nolan (Co. Wicklow), Eric O'Flaherty (Co. Galway), Dillon Sheridan (Co. Dublin), Aaron Tier (Co. Limerick), Conor Tuite (Co. Louth), Jordan Walker (Co. Antrim), Ryan Walker (Co. Armagh). 
SAILING: John Twomey (Co. Cork), Austin O'Carroll (Co. Dublin), Ian Costelloe (Co. Kerry)
SHOOTING: Seán Baldwin (Co. Kildare), Phillip Eaglesham (Co. Tyrone)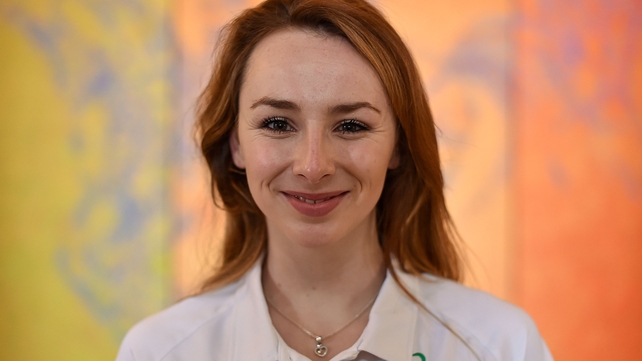 SWIMMING: Ellen Keane (Co. Dublin) (above), Ailbhe Kelly (Co. Dublin), James Scully (Co. Meath), Nicole Turner (Co. Laois)
TABLE TENNIS: Rena McCarron Rooney (Co. Donegal)