London 2012 came and went and now seems a blur. What a week we had at Greenwich, one to remember forever.
Representing your country at any level is immense, however, to compete at an Olympic Games is fantastic.
We had a super team of horses and riders at the Games - probably the strongest Ireland has produced in a long time.
I think it's safe to say that we all inwardly hoped we would be able to produce a team bronze, although it was slightly out of reach this year, but we are on an upward curve and we produced three excellent results in the top-21 horses: Aoife Clark in seventh; myself in 14th and Mark Kyle in 21st.

Michael Ryan was extremely unlucky to have a fall at the penultimate fence on the cross country, he was following orders to achieve a clear round inside the time and he was flying.
The testing course took a lot out of all the horses and unfortunately Mac, or, Ballylynch Adventure, just ran out of petrol, much like poor Camilla Speirs and Jiff.
However, it is a team competition and the other riders learned from this and we knew we had to produce three clears as fast as we could, as the three finishing scores were required for us to compete as a team.

We pulled it off and after super jumping rounds the next day we all qualified for the second round of jumping, when Aoife and myself produced two of only five double clear rounds out of a total of 74 starters.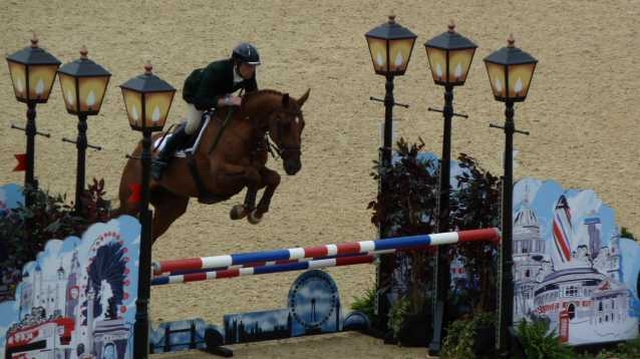 Ireland really is on the way up, and with limited funding, in comparison to the millions that the other teams have for training, we are extremely proud of fifth place in the team event.

I was lucky to attend the test event at Greenwich last year, so I had my bearings on arrival.
There have been lots of complaints that the entire venue will be dismantled and there will be nothing left to show for it. I tend to agree to an extent, but on the other hand, it was very special to compete at a venue that nobody has ever, or will ever, ride around again.
The facilities were superb, and considering it was all built on a temporary basis, it was a credit to the organisers.
The Olympic village was a great experience and it was very interesting to see all the different shapes and sizes of the competitors.
The opening ceremony was amazing, and again, a memory for life.

The horses had large airy stables. At the beginning of the week, with temperatures in the 30s, the stables were very hot.
We had brought our own fans, but this was something the organisers missed and we could have really done with more air conditioning. Luckily the weather cooled down for the remainder of the week.

The grooms were well catered for in a hotel on site, and proper order too, as without this support network we couldn't operate.
Lisa Joseph was wonderful as always, and unfortunately she is leaving at the end of the season to move to the USA to live with her boyfriend. We will seriously miss her and are on the look out for a new head girl.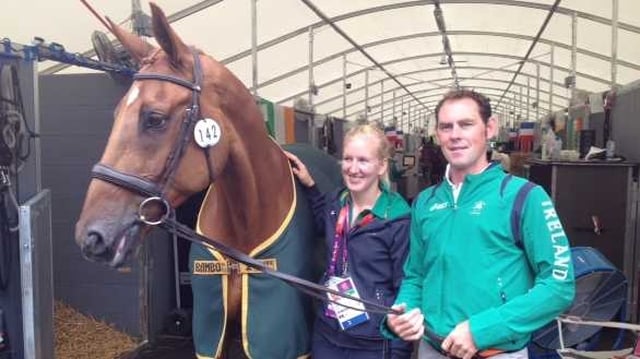 Sparky is at home enjoying a deserved break. He is fit and well and I haven't told him, but his winter involves intensive dressage training. I won't burst his bubble just yet.

So, it was back to reality when we arrived at a novice event at the weekend, to get no further than the gate, and be told it was abandoned due to the weather!