By Jacqui Hurley
As I sat in the press room down in the Mall, surrounded by the world's media on the final day of the London 2012 Games, I looked around, took it all in, and realised this is exactly where I wanted to be.
It's fitting that we end the Olympics with the marathon, because that's what it's been for us all these past few weeks, but oh so worth it.
When we look back on our time in London, most of the Irish journalists will agree the highlight was certainly watching Katie Taylor win gold.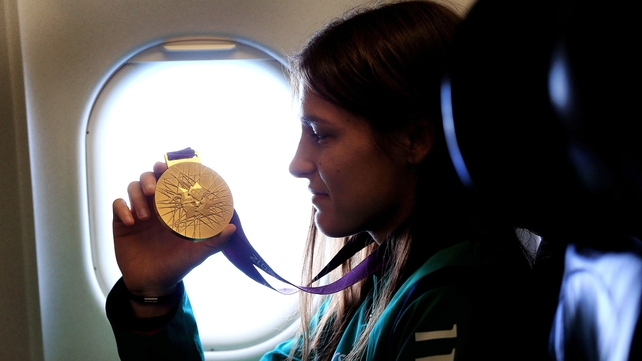 The pressure, the hype, the incredible Irish support, all added up to create a truly historic occasion, which will live long in the memory of anyone who was privileged to be in the ExCel.
I'm not ashamed to admit there were tears shed as Katie took to the podium and a 9,000-strong Irish crowd belted out Amhrán na bhFiann.
Twenty years is a long time to wait for a gold medal and I'm proud to have witnessed it at my first Olympics.
As I was reminded by several of my colleagues, to see five medals at your first Games is quite a treat.
And for the boxing team, to send six boxers to the Olympics and come away with four medals is an enormous achievement.
The work that Billy Walsh and his team have done in the National Stadium is nothing short of amazing and I hope they're recognised for it.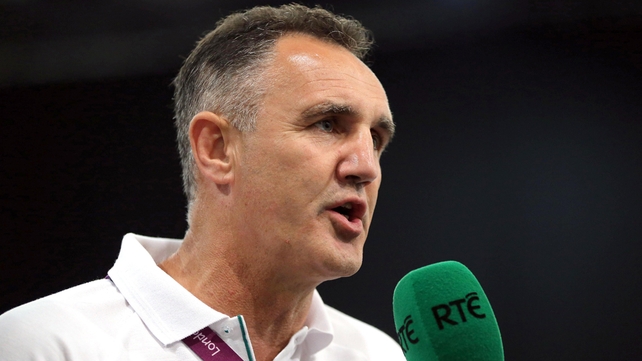 As well as the joy, it's hard not to feel for the athletes who will leave the Games knowing they didn't perform at their best.
For the sacrifices they make, four years is a long time to prepare and not have it go your way.
Often times it's easy for people to criticise, but when you wait that long and you have a bad day it must be heartbreaking.
For our younger athletes, there is time to rectify any problems and work out a routine that works for Rio in four years, but you never know when you're going to get another shot at the Olympics.
There will be some members of this Irish team who will walk away from their respective sports after this Games.
They should feel at peace with what they achieved and wanted from their sport. While some can certainly do that, others will find it a daunting reality.
There are many performances to be cherished. Rob Heffernan's display in the 50km walk was simply amazing.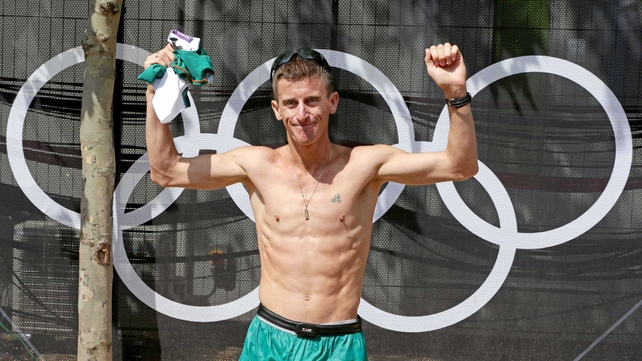 To beat your personal best by seven and a half minutes, dip inside 3:38, and still not win a medal is beyond belief.
But such is the measure of his character he told me there was nothing more he could do and was still proud of what he'd achieved.
I wasn't in Weymouth to watch Annalise Murphy and the other sailors perform, but I've followed her progress over the last two years and I really felt coming into this Games that she was one to watch.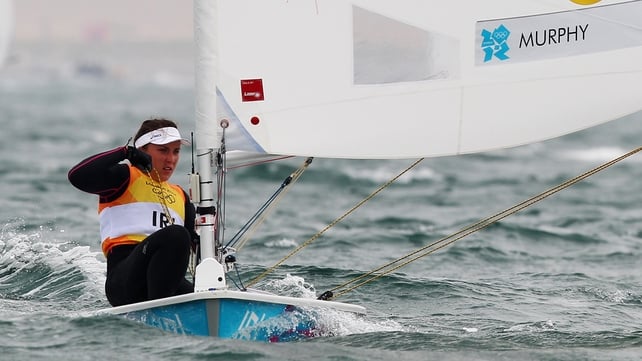 It's devastating for her to have missed out on a medal in the way she did, but if you had told her that at 22 years of age in her first Olympics, she'd finish fourth, and win the opening four races in her category, I'm sure she would have taken it.
It's a long four years before Rio, but I have faith that she can become a world champion between now and then and she really has so much to look forward to.
It was great to see other young performers coming through, like Laura Reynolds, Linda Byrne, Lisa Kearney, Natalya Coyle, Jessie Barr, Sycerika McMahon, Michael Conlan, Scott Flannigan and Kieran Behan. Yes funding will be hit between now and 2016, but among them, we have some very bright prospects for the future.
On the Olympics as a whole, it's hard to know whether it's exactly what I thought it would be or not. Getting to see some of the world's biggest stars in action has been an incredible experience.
Watching Usain Bolt, Jessica Ennis and Michael Phelps in particular has been a privilege. Since I was a child, I've gone through the emotions of watching the Olympics, wanting to be in the Olympics, realising that wouldn't happen and wanting to report at the Olympics, so now that I'm here I can't help feeling that dreams do come true. It's a circus this place, but I'm proud to have been part of it.