Artur Taymazov cemented his place in freestyle wrestling history after he beat Davit Modzmanashvili to win his third successive gold in the super-heavyweight division.
Taymazov, who also has a silver from Sydney, defeated the Georgian 1-0 1-0 to become the only wrestler in history to win three gold medals in the 120kg division.
The Uzbek did not drop a point en route to the final and maintained his excellent form, edging a tight first round after getting out of a clinch and manoeuvring behind his opponent.
Taymazov then took the second round after using all his strength to push his opponent's huge frame off the mat.
Iran's Komeil Ghasemi and Russian Bilyal Makhov took bronze.
An emotional Taymazov said afterwards: "My opponent was very strong but I came on the mat today to win or to die.
"It's a dream come true, a great moment for the Uzbek nation."
Azerbaijani joy after Games of frustration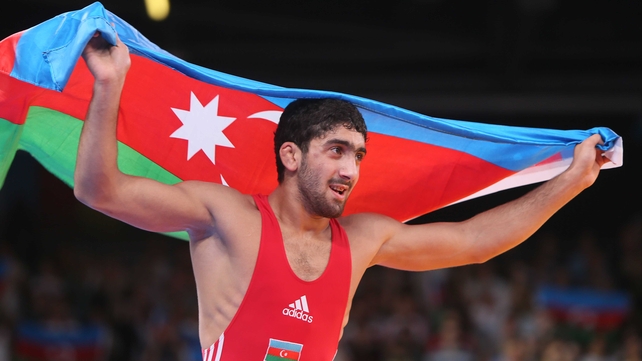 Earlier Azerbaijan won two golds within the space of an hour.
The country had been frustrated in their attempts to top the podium at London 2012 before Saturday, claiming two silver medals and two bronze.
Toghrul Asgarov and Sharif Sharifov changed that on Friday evening, however, after they won the 60kg and 84kg freestyle events.
Asgarov's win came against a former pupil of the Beslan school which was the scene of a bloody siege eight years ago.
Besik Kudukhov was awoken by gunshots in September 2004 when the school from which he had just graduated was seized by militants.
Over 380 people, many of whom were children, were slaughtered in the massacre.
The 25-year-old was hoping to take an Olympic gold medal back to his North Ossetian hometown, but he had to settle for silver after losing 1-0 5-0 to Asgarov at ExCeL.
Kudukhov, who won bronze in Beijing, hopes to make up for his disappointment at missing out on gold by topping the podium at the next Olympics.
"I had set my mind for gold so it doesn't feel like I've taken a step forward," Kudukhov said.
"But I am still very young, so I will try to compete in Rio de Janeiro."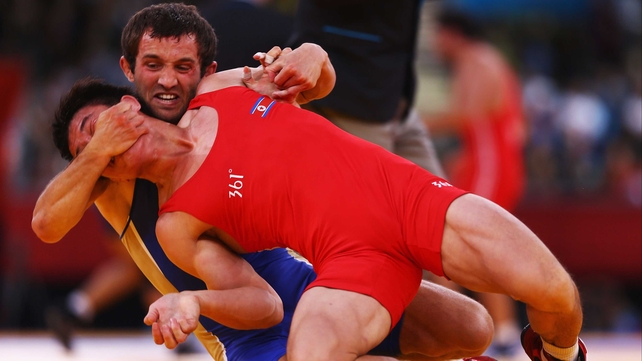 Sharifov easily saw off Puerto Rico's Jaime Yusept Espinal to claim Azerbaijan's second gold of the night.
Espinal scored a remarkable 37 points en route to the final - far more than any of his rivals - but his inexperience in international finals showed as he went down 6-1 2-0.
Espinal still had cause to celebrate though as the silver was the first wrestling medal in Puerto Rico's history.