France's Lucie Decosse won gold in the women's -70kg category today, the country's first Olympic judo title for 12 years.
Decosse, 30, convincingly beat German police officer Kerstin Thiele, scoring regularly throughout their final clash.
The three-times world champion and silver medallist in Beijing fell to the mat in tears as victory was confirmed.
The gold adds to the four bronzes France had already won in judo in London.
A tearful Yuri Alvear won Colombia's first Olympic judo medal, taking the bronze with victory over China's Chen Fei.
Edith Bosch of Netherlands, 32, won the other bronze, adding to her silver in Athens and bronze in Beijing.
"I've waited so long, I really wanted it, now I can't tell you how happy I am. I am at peace with myself completely," said Decosse
The North Arena 2 was packed with tricolor flags, making it seem more like the famous judo Bercy venue in Paris.
"It is amazing, the French crowd was magnificent. I have these amazing supporters: they've been following me for many years, since I was a child," Decosse added.
"My family were here today so, with my family and my supporters, it's been amazing."
Meanwhile, South Korea's Song Dae-nam won the men's -90kg category, the second gold medal for the Koreans at the Games.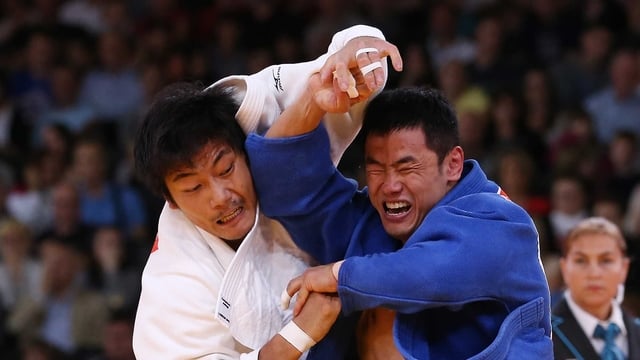 Song Dae-nam, 33, ranked 17th in the world and not expected to challenge for gold, beat Cuban Asley Gonzalez in the final with the winning waza-ari score coming with a throw in the golden score extra time period.
Japan's Masashi Nishiyama took bronze, defeating Russia's Kirill Denisov who put out the favourite Greece's Ilias Iliadis.
Iliadis, a gold medal winner in Athens in 2004, bounced back to beat Brazil's experienced Tiago Camilo, who himself has Olympic silver and bronze medals to his name, to claim the other bronze.